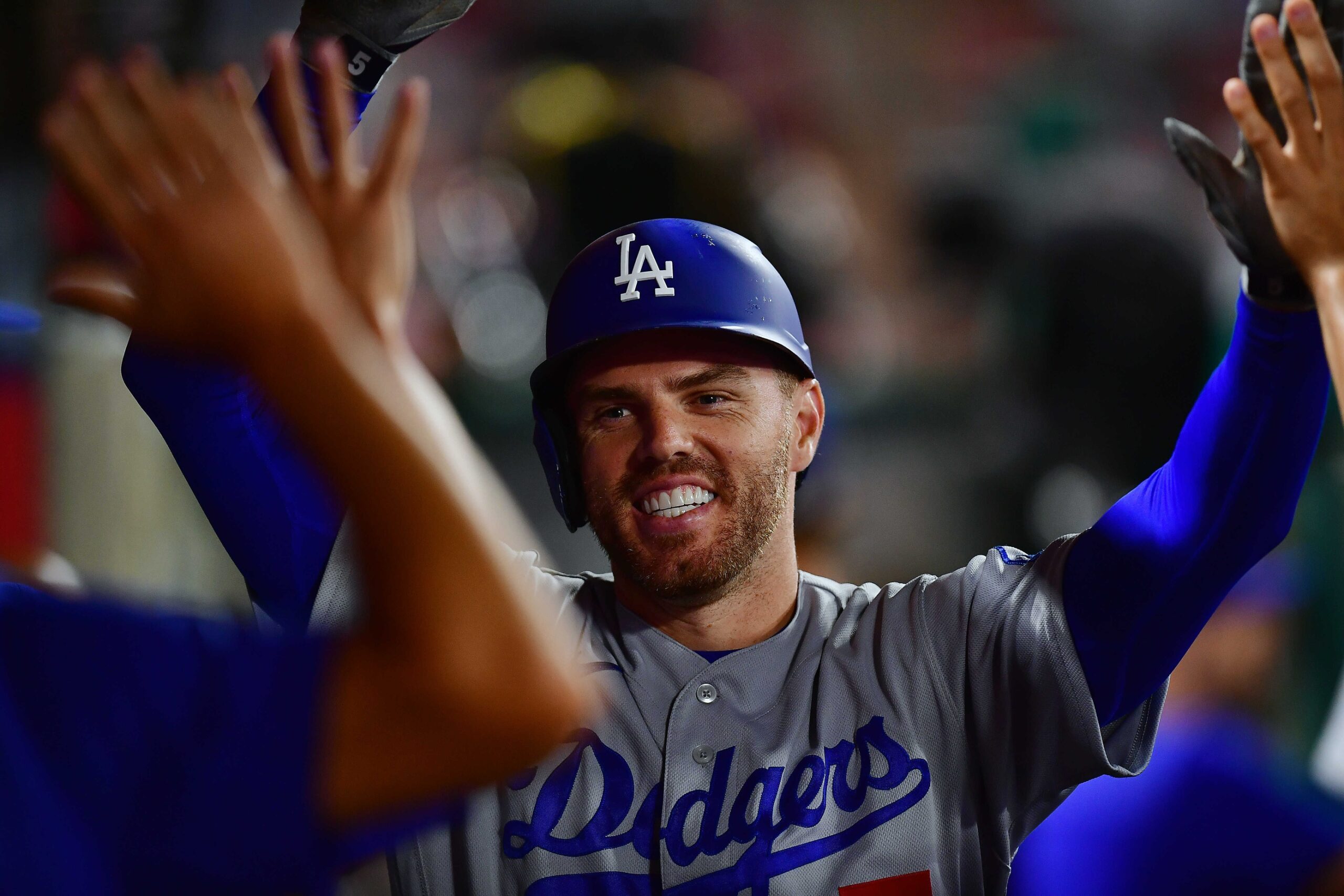 Dodgers Team News
Dodgers News: Freddie Freeman Notches Impressive Career Milestone On Saturday
Not only did the Dodgers shut down the team from across the freeway two nights in a row but Freddie Freeman captured his 1000th career RBI in the fifth inning of Saturday night's game. 
With a 6-0 lead heading into the fifth, Freeman rips a 400 ft. bomb into the right field stands for his 13th homer of the season and his monumental 1000th career RBI. 
What'd that baseball do to you, Freddie? ? pic.twitter.com/rw0i3cjfn7

— Los Angeles Dodgers (@Dodgers) July 17, 2022
With the bomb, Freddie also joined a nice list of MLB legends to accomplish that RBI mark while wearing Dodger blue.
Freddie Freeman notched his 1,000th career RBI with his fifth inning home run. Since 2015, the following other players have reached the mark as a Dodger:
2015: Adrián González
2017: Chase Utley
2018: Matt Kemp

— Dodger Insider (@DodgerInsider) July 17, 2022
And he got to do it in the stadium that he grew up in. In the post game interview, Freeman had this to say on the big accomplishment:
"To be able to get the 1,000th RBI in a place I came to as a kid with 20 or so family and friends in the stands is pretty special," Freeman said. "You know, as a kid, you dream about being a big-leaguer but you never think you're going to get there. To get one RBI, let alone 1,000, it's pretty special. That number means I've had a lot of good people on my teams get on base a lot."
His accomplishment as well as a double in the third inning keep his hitting streak alive as he extended it to 14 games now. 
Freeman went 16-for-24 this week collecting three home runs, four doubles and seven RBI. Freeman has also only struck out one time in his last 45 plate appearances over 10 games. He currently leads the team in batting with a .321 ERA.
Many agree that Freeman was definitely snubbed from this year's All-Star Game and hopefully the upcoming All-Star Break doesn't mess up that hitting streak but we can all agree Freeman deserves the extra time to himself in preparation for the next half of the season. 
Have you subscribed to our YouTube Channel yet? Subscribe and hit that notification bell to stay up to date on all the latest Dodgers news, rumors, interviews, live streams, and more!
NEXT: LA Becomes First Team in NL to Hit 60 Win Mark