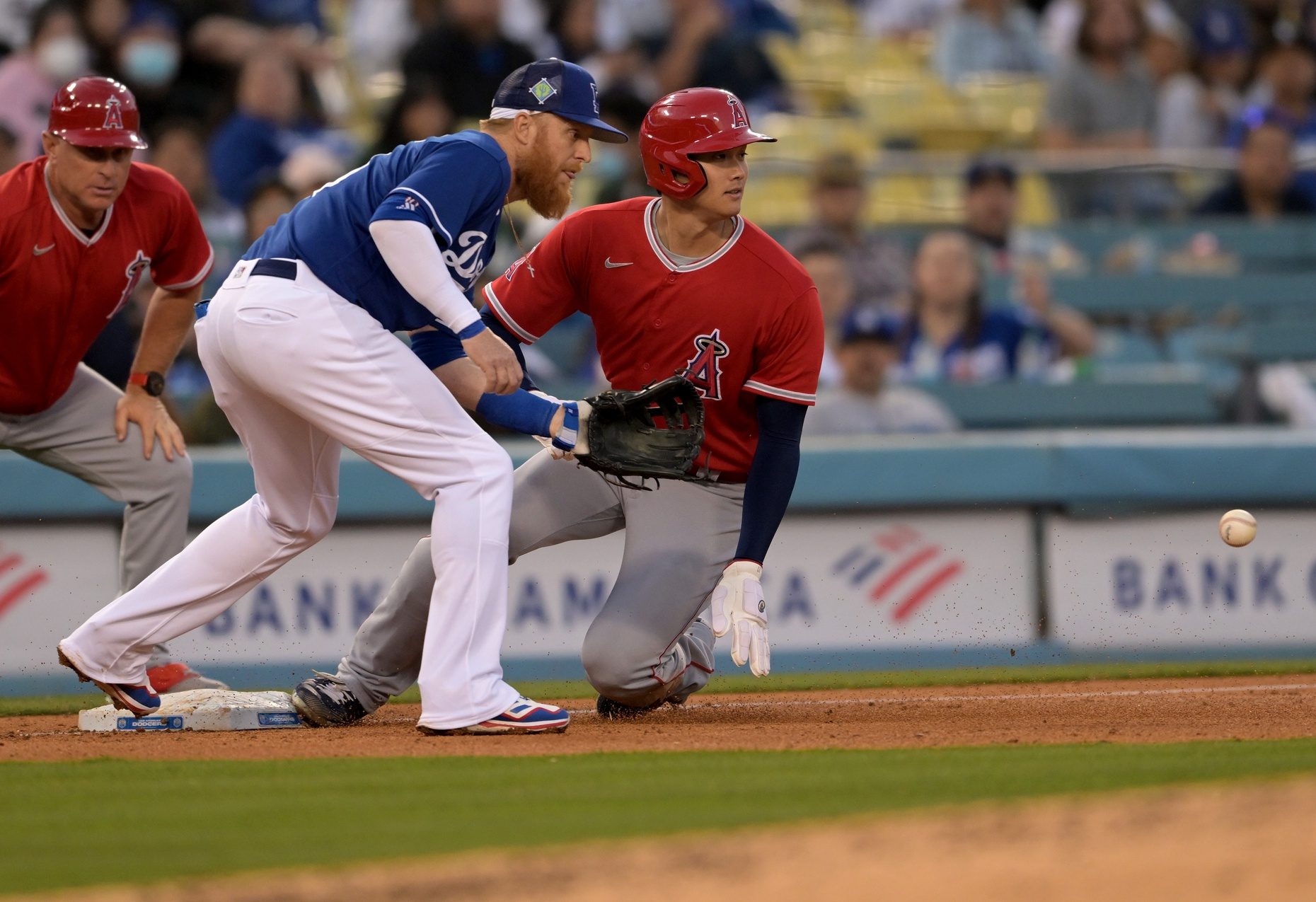 You can never ask for too much help in the MLB. Despite the Dodgers scorching the league with 60 wins and a staggering +169 run differential, the fans believe the organization could still add top caliber pieces. 
Recent rumors have circled around the Angels two-way star Shohei Ohtani and the Nationals all-star outfielder Juan Soto and whether or not there is any possibility for them to play in a Dodgers uniform. 
While some believe there is some possibility to land another big time player, others chalk it off to wishful thinking across the fan base. In a scenario where the Dodgers can land one of these players, it would send shockwaves across the league, but who would you rather have?
In a recent poll from Dodgers Nation, fans let their voices be heard and chose Ohtani for their wishful results. 
Who would you want the Dodgers to go out and trade for?

Bonus: What would you give up?#WhyNotDreamBig

— Dodgers Nation (@DodgersNation) July 16, 2022
Both Ohtani and Soto have 19 home runs on the season while hitting at about a .250 batting average (Ohtani at .258 and Soto at .250) so it's hard to find the wrong answer. Soto recently turned down a $440 million extension from the Nationals while Ohtani continues to dominate with the bat as well as on the mound (nine wins with a 2.38 ERA). 
It's not certain whether the Dodgers can land at-least one of these players, but it is certain that the Dodgers will have to give up a lot if they choose to pursue fans wishes. Which star would you prefer to see in blue? Drop into the comments and let us know what you think. 
Looking for more Dodgers News? Subscribe to our YouTube Channel! Subscribe and hit that notification bell to stay up to date on all the latest news, updates, rumors, interviews, live streams, and more!
Dodgers Rumors: Insiders Say Any Juan Soto Trade Would Cost LA a Lot of Talent