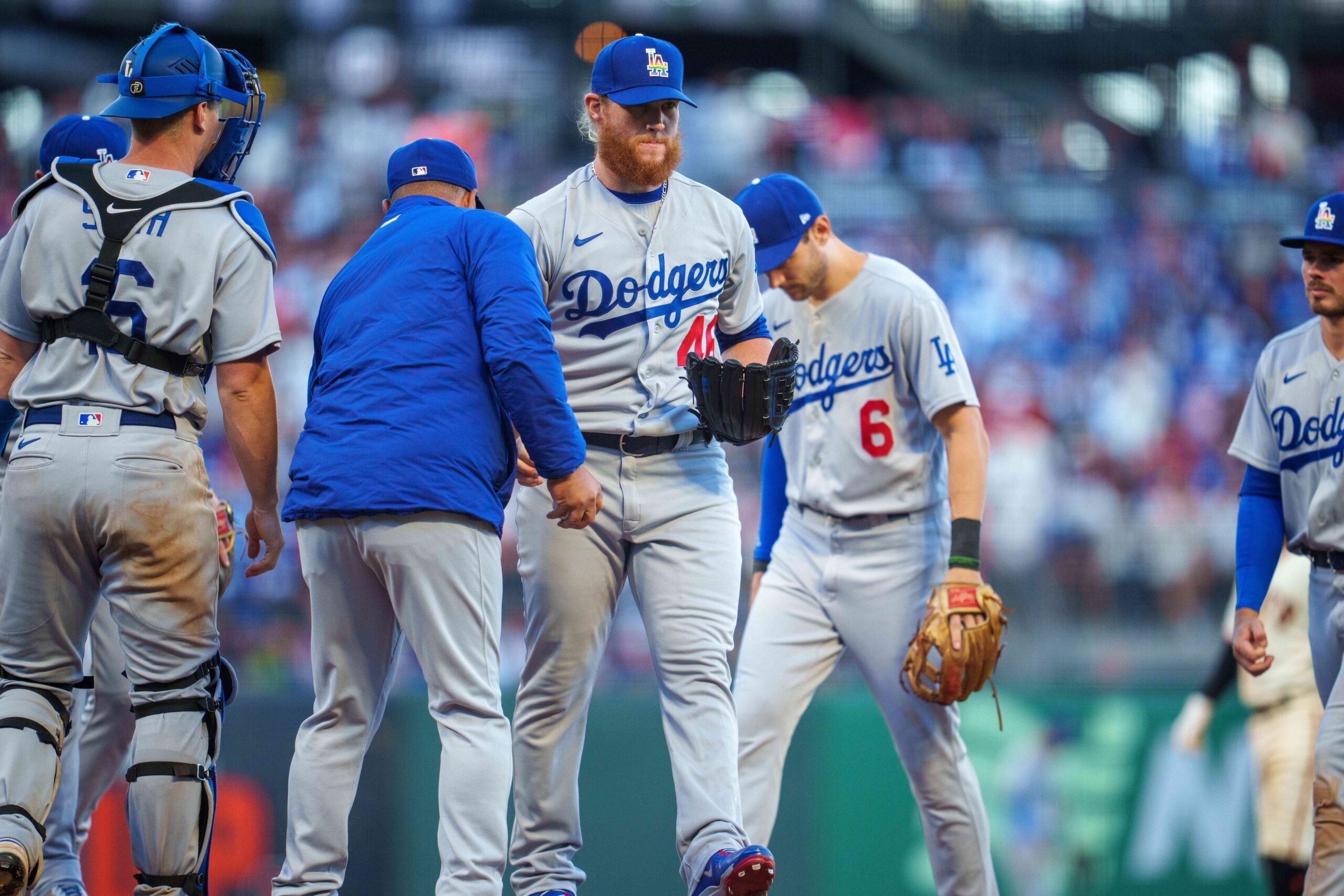 Dodgers Team News
Dodgers News: Free Agent Closer Not High on LA's Offseason Planning
Earlier this week, Los Angeles Dodgers general manager Brandon Gomes met with the media in Las Vegas for the GM meeting to discuss a wide range of topics. One of the topics at hand was the Dodgers' approach to a closer role for the 2023 season.
The 2022 Dodgers' closer situation was a roller coaster, to say the least. LA's all-time leader in saves, Kenley Jansen, left for the Atlanta Braves in free agency last season leaving the Dodgers in disarray all season long in terms of the closer situation.
The Dodgers traded AJ Pollock to the White Sox for Craig Kimbrel near the start of the 2022 season, but that was a total disaster.
Even though Kimbrel was the active leader in career saves, the move did not work out for both sides. From the first game on, Craig was inconsistent with his command, and he never seemed to find a rhythm for many parts of the season. Ultimately, he lost his closer job and didn't even make the postseason roster.
Kimbrel is now a free agent, and it's safe to say the Dodgers will not sign him back. LA is now without an official closer, but Gomes said that is not a priority for the Boys in Blue this off-season.
#Dodgers general manager Brandon Gomes said they don't feel like they need a set closer next season. If that option presents itself, they'll pursue it, but it's not necessarily a priority.

— Juan Toribio (@juanctoribio) November 10, 2022
Closer by committee seems like the option the Dodgers will go with. Gomes said he feels comfortable with the guys already in the building. Evan Phillips was their best reliever in 2022, and guys like Yency Almonte, Brusdar Graterol, and Blake Treinen (when healthy) are all viable options to close games.
Some good relievers are on the market this off-season, and some were on LA's roster in 2022 with Christ Martin and Tommy Kahnle. Other than that, no other names pop off for the Dodgers to look outside for the closing role.
Have you subscribed to our YouTube Channel yet? Subscribe and hit that notification bell to stay up to date on all the latest Dodgers news, rumors, interviews, live streams, and more!