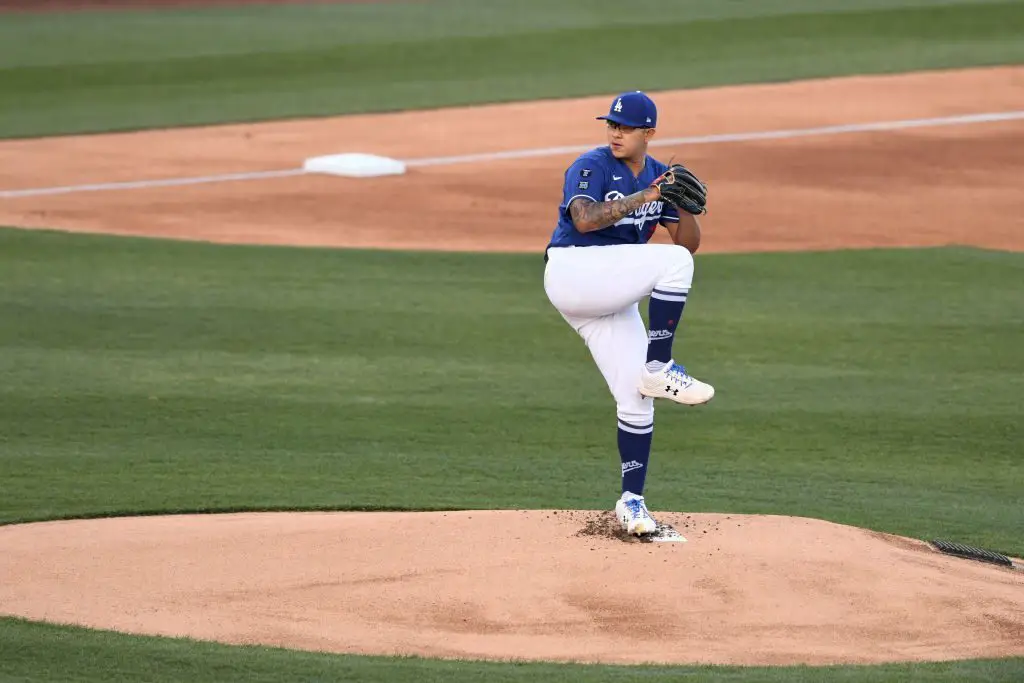 Dodgers Team News
Dodgers News: Julio Urias Likely to Still be on an Innings Leash in 2021
It's hard to believe that Julio Urias made his MLB debut with the Dodgers nearly five years ago now. Then he was a raw 19-year-old wunderkind with a golden left arm. Now he's a 24-year-old World Series champion.
Over the last few springs, the talk and narrative surrounding Urias has often centered on his workload. In 2019, he was still only a few months removed from his recovery from a shoulder operation that had a long and winding path back to the mound. In 2020, Dave Roberts said that the training wheels would be effectively off of the left-hander. He would be in the rotation for the Dodgers.
Then covid changed things.
In his first full, healthy, and unleashed season, Julio only tossed 55 innings over 11 games, 10 of which were starts. Then in the postseason, his role morphed from starter to lockdown reliever where he recorded the final outs of each of the final two series of a championship season.
Now, entering his sixth big league season and in camp in the best shape of his life, it turns out things may still be a little restricted for Julio Urias. Dodger pitching coach Mark Prior explained.
If he's going out and he's pitching well, I don't see why we wouldn't turn him loose maybe on a specific game. But we're still going to have to watch where he's at from a workload standpoint because when you go back and you look at the timeline … there's a lot of fragmented workloads that we have to account for. We can't just turn him loose and say, 'Here, try to go out and make 30 starts and 200 innings.' I think that would be reckless in some respects.
Prior added that it's part of the bigger fine line all clubs will be dealing with this upcoming season. The league is jumping from a short 60 game season to a full 162 in 2021. There's really no precedent on how to manage the workload of a pitching staff. In the case of Julio Urias at least, it seems that the club will be willing to let him go deep into games. However, his total innings and starts by the end of the year will likely fall short of where he has been fighting to be over the last few seasons.
With so many great starting arms at the team's disposal, Julio's turn in the rotation every five days will likely be closer to a rotating door of starters. But, you could look at the left-hander's season in 2020 and quickly take note that it's not about how you start things, it's about how you end them.
NEXT: Keibert Ruiz and David Price On Track to Debut Next Week