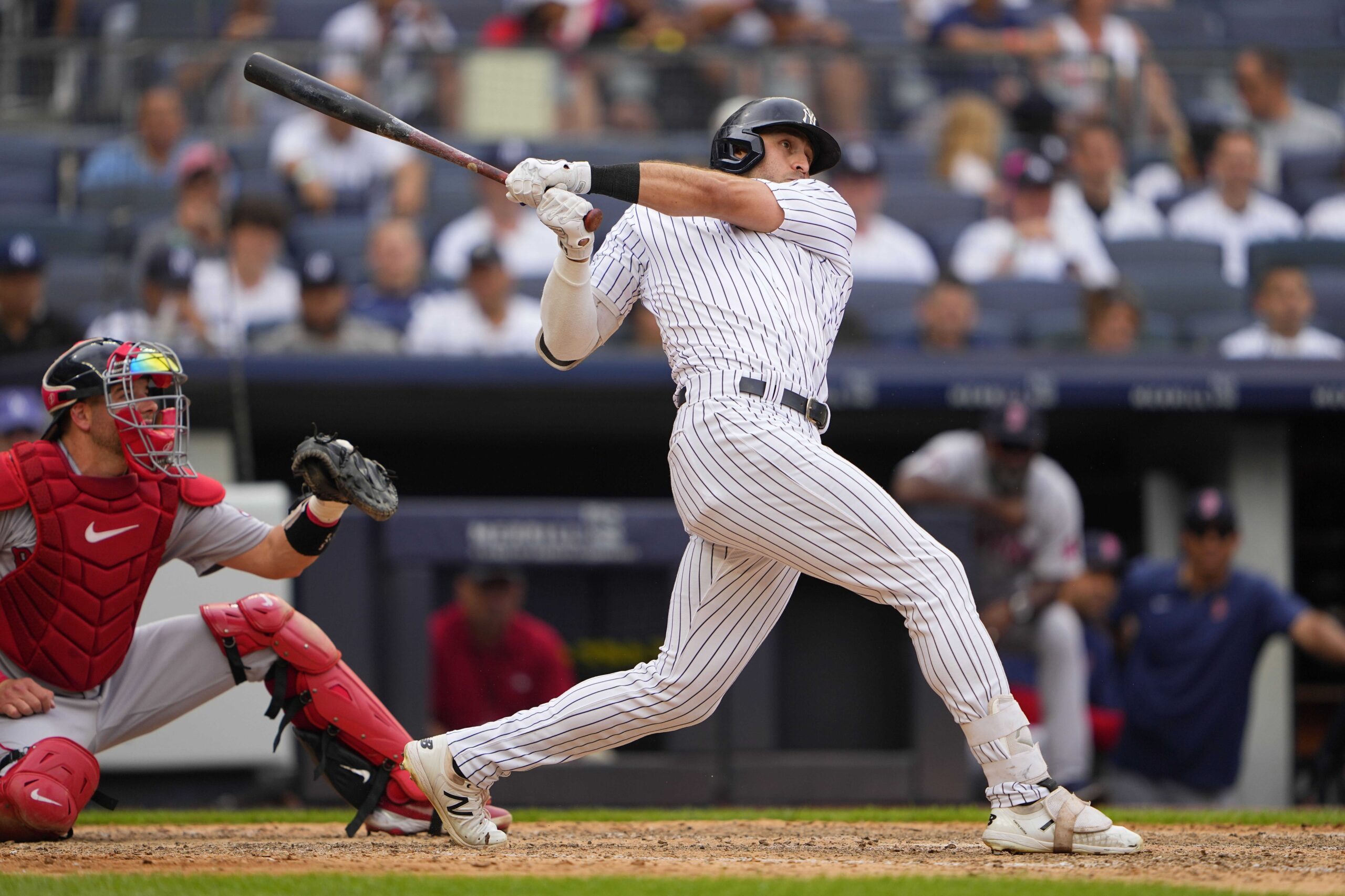 The Dodgers missed out on Juan Soto. That much seems certain at this point. The Nationals' superstar was dealt to the Padres this morning and despite a hold-up in the trade, it looks like it has gone through officially. Naturally, Andrew Friedman and his front office had to pivto somewhere else. 
As it turns out, they pivoted to a reclamation project of sorts. The Dodgers have reportedly landed Joey Gallo in a trade with the New York Yankees. That send's the lefty slugger to LA in his final year before hitting free agency. 
The #Dodgers are acquiring Joey Gallo from the Yankees pending a physical, a source confirms, as first reported by @ragazzoreport

Dodgers had been looking for another bat. They get one in Gallo, who has struggled this year (.159 avg, .621 OPS, 12 HR) but been good in the past

— Jack Harris (@Jack_A_Harris) August 2, 2022
The deal for Gallo is an odd one for the Dodgers. he has not hit well at all this season but particularly over the past two months. All told, he has posted a batting average of just .159 for the year, and an OPS of .621 for NY. 
Obviously, the Dodgers are hoping that a change of scenery will be good for Gallo. Just a year ago, he posted an OPS of .869 and launch 25 homeruns between New York and Texas. Across his entire career, Gallo has tallied 170 homeruns in 708 games. He hit 41 in 2017 for a career high. 
The Dodgers did lose out on Clayton Beeter in the deal. He was the team's number 15 prospect and showed a lot of life at AA, in terms of strikeouts. 
Have you subscribed to our YouTube Channel yet? Subscribe and hit that notification bell to stay up to date on all the latest Dodgers news, rumors, interviews, live streams, and more!
MLB News: Juan Soto Trade Dramatically Alters World Series Odds Landscape