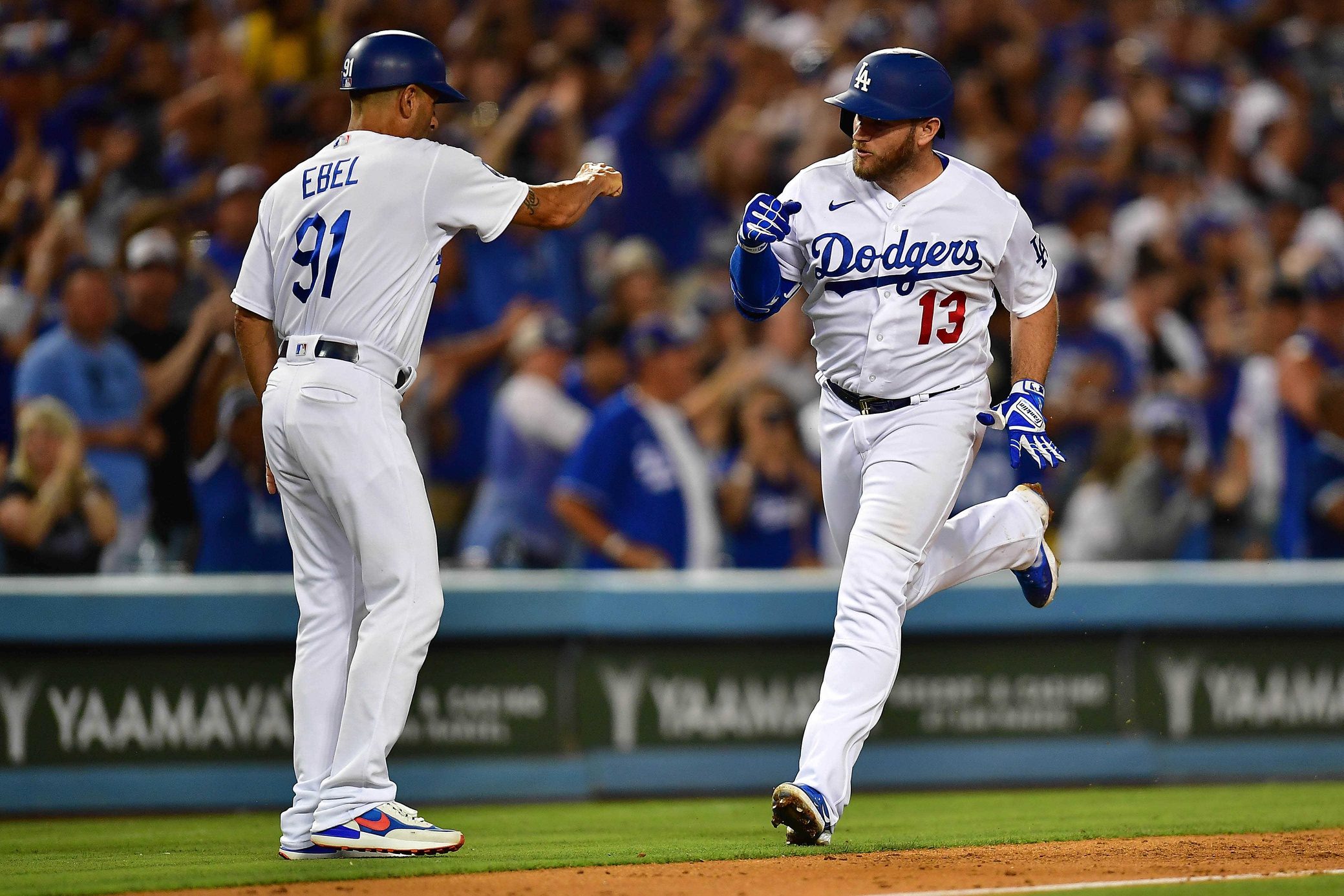 The Dodgers did not get the start from Max Muncy that they were hoping for. After 4 seasons of crushing home runs and getting on base at an incredible rate, Muncy came into the 2022 season looking lost at the plate. And that carried over deep into the season. 
To his credit, Muncy has never stopped grinding things out despite coming off of that 2021 UCL tear in his elbow. The Dodgers have given him the opportunity to get right, and that has paid off over the last couple of weeks. And that recent success was due to a weird change in his approach. 
As The Athletic's Fabian Ardaya writes, it was one change on a whim that has changed everything for Muncy this year. And it's incredibly unconventional. 
"The Dodgers discussed moving his hands around or changing how Muncy stood in the box. On a whim, he tried a different approach in the cage before a game last month at Coors Field. As the pitch would arrive, he'd take a half step back with his left leg, getting his back hip higher, and better positioning his shoulders. Doing so redistributed his body back down and forward rather than up and under the ball."
You might have noticed the change to Muncy's approach. It's like he's striding with both feet, starting with his back foot moving towards the catcher before stepping towards the pitch. But whatever he's doing, it's working for the Dodgers infielder. 
Since the start of August, Muncy is hitting .320 and has posted a 1.184 OPS across 14 games. He has also crushed 6 home runs despite only hitting 9 in the previous months combined. He's seeing the ball much better and drawing walks at the rate he does when he's right in the batter's box. Whatever he is doing, he needs to keep it up for the Dodgers.
Have you subscribed to our YouTube Channel yet? Subscribe and hit that notification bell to stay up to date on all the latest Dodgers news, rumors, interviews, live streams, and more!
Dodgers News: Reliever Dellin Betances Retires From Baseball