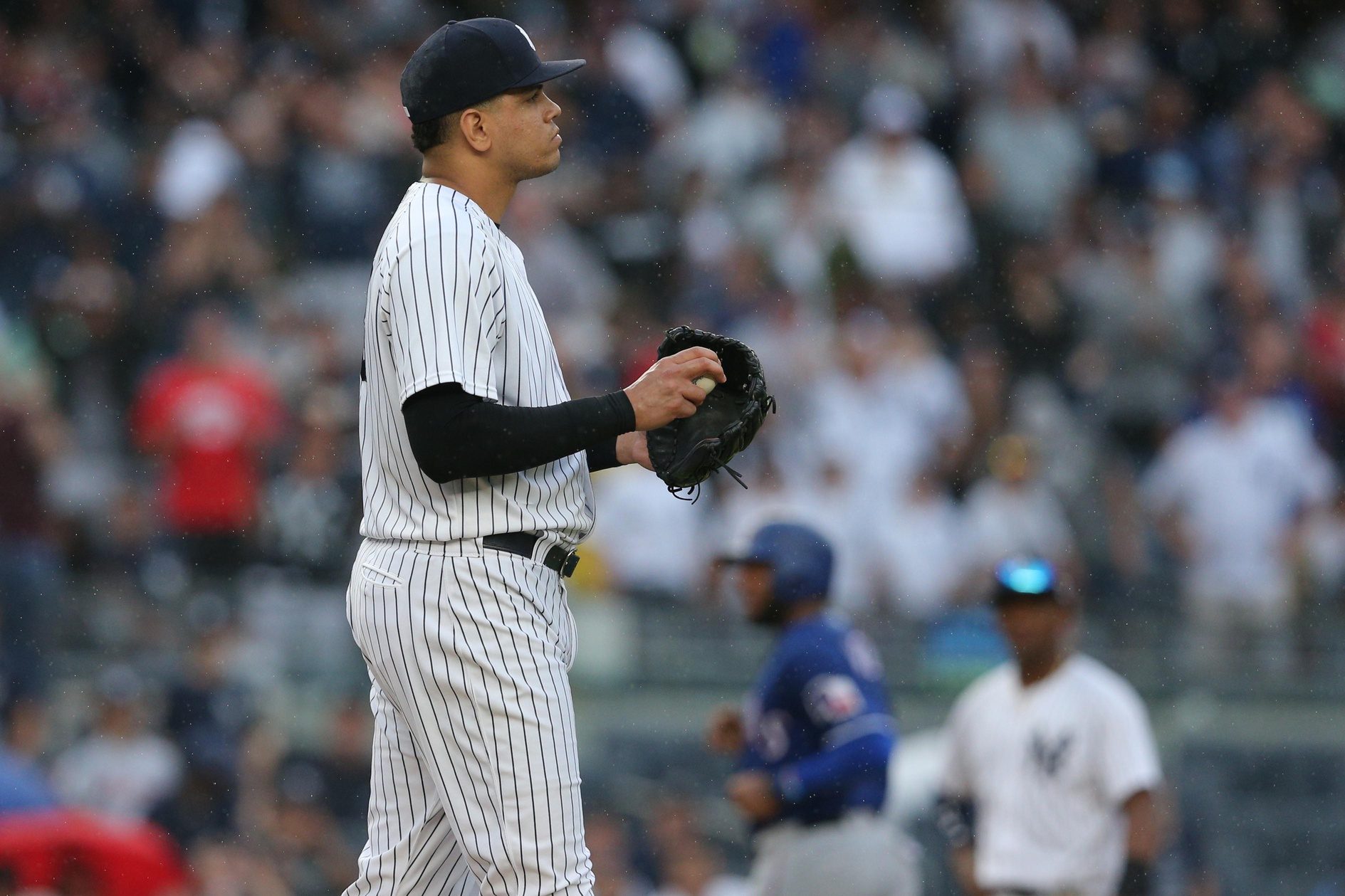 While things might look bleak at the moment, the Dodgers do have a ton of help on the way. As the season progresses and we head towards the playoffs, there should be a number of arms available that Los Angeles will be able to add in. And a few of them could really make a difference. 
Obviously, Dodgers fans are more than aware that the biggest pieces are Blake Treinen, Dustin May, and Walker Buehler. All 3 of those arms should be back in the mix by the time the season comes to an end. But those aren't the only ones that could bring some elite depth. 
But the Dodgers also have a 4-time All-Star lurking in the minor leagues. They signed Delin Betances to a minor league deal back in April and he has been working out in Arizona since then. This week, Betances got the go-ahead to head out to Triple-A Oklahoma City.
At his peak, Betances was a force out of the Yankees bullpen. He compiled a 2.11 ERA and 492 punchouts from 2014 to 2017. In 306.2 innings over that span, he was absolutely dominant. That earned him 4 All-Star Game nods as well as a few Cy Young Award votes in 2015.
So while it might be a while, the Dodgers could have an elite piece on the way. The question is whether Betances can return to form or not. After that dominant stretch with the Yankees, shoulder issues and a torn Achilles essentially derailed everything for him. If the velocity is back though, that's a good sign. 
Have you subscribed to our YouTube Channel yet? Subscribe and hit that notification bell to stay up to date on all the latest Dodgers news, rumors, interviews, live streams, and more!
Dodgers: Eddy Alvarez Shoulders Blame After Rough Sunday in Right Field