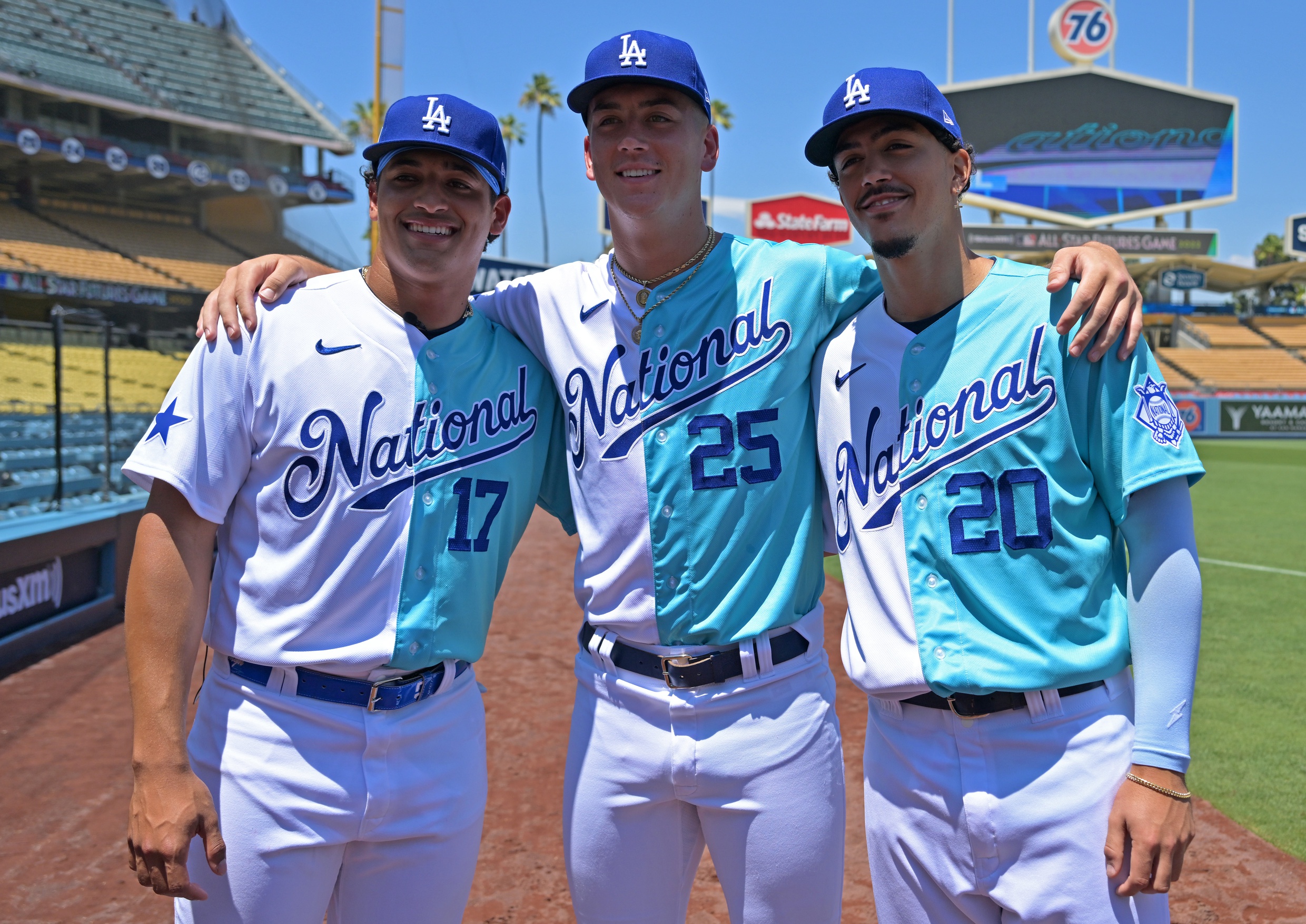 Dodgers Team News
Dodgers News: Stan Kasten Suggests Youth Movement May Be On The Way in LA
One of the most notable things about the Dodgers organization is that, despite what some social media trolls will try to tell you, they're not just a rich team that signs all the big free agents. They definitely are a rich team, and they do sometimes sign big free agents, but the best way to describe Los Angeles is that they're really good at all the different ways of building a team. They draft well, they develop well, they identify talent from other organizations to trade for or pick off the waiver wire, and they mostly make smart decisions in free agency that are definitely aided by the fact that they essentially print money.
The first two parts of that equation — drafting and developing players — have the Dodgers with one of the top farm systems in baseball, a system marked more by ridiculous depth than by monstrous prospects at the top. Diego Cartaya is a top-10 prospect in baseball, but he's their only top-25 prospect. Their strength comes in having seven players in the top 100 and several others who are just outside and/or moving quickly up the ranks.
---
---
With all of that in mind, Dodgers CEO Stan Kasten had some interesting comments to Bill Plaschke of the Los Angeles Times.
"Earlier in the last decade, we had a wave of young guys who were going to be real contributors. We think we are now on the precipice of the next wave of young guys. We need to make room to allow that to happen. …

"If money is what is needed, we'll certainly do that, as we've shown time and time again. [But] if we think we have kids who need time to play up here, I'm sure we'll do that as well."
Kasten isn't wrong about the past. Corey Seager and Cody Bellinger won back-to-back Rookie of the Year Awards in 2016 and 2017. The year before Seager, Joc Pederson was a frontrunner for the award before a second-half slump dropped him to sixth. Two years before Joc, Yasiel Puig finished second. The year after Bellinger, Walker Buehler also finished second. In 2020, Tony Gonsolin and Dustin May finished fourth and fifth, respectively, in the RoY voting.
This year will be the second straight year no Dodger receives Rookie of the Year votes, their first two-year streak since 2009-10. So yes, maybe a youth movement is a little overdue.
But other than 2020, it's generally been one player per year. A team with an appetite for winning like the Dodgers can't really afford to hand starting jobs to three or four rookies and just roll with it. Gavin Lux was a can't-miss prospect, and it took him four seasons to find his groove. Gonsolin and May, despite getting Rookie of the Year votes in 2020, are both still developing as big-leaguers. There's no such thing as a sure thing when it comes to prospects.
So yes, Michael Busch and Bobby Miller and Miguel Vargas and James Outman and Gavin Stone need to be in the big leagues in 2023, and maybe they'll all be there with the Dodgers. But it seems extraordinarily unlikely that L.A. will roll into the season with all five of them playing prominent starting roles. They've never done a youth movement quite like that.
Have you subscribed to our YouTube Channel yet? Subscribe and hit that notification bell to stay up to date on all the latest Dodgers news, rumors, interviews, live streams, and more!