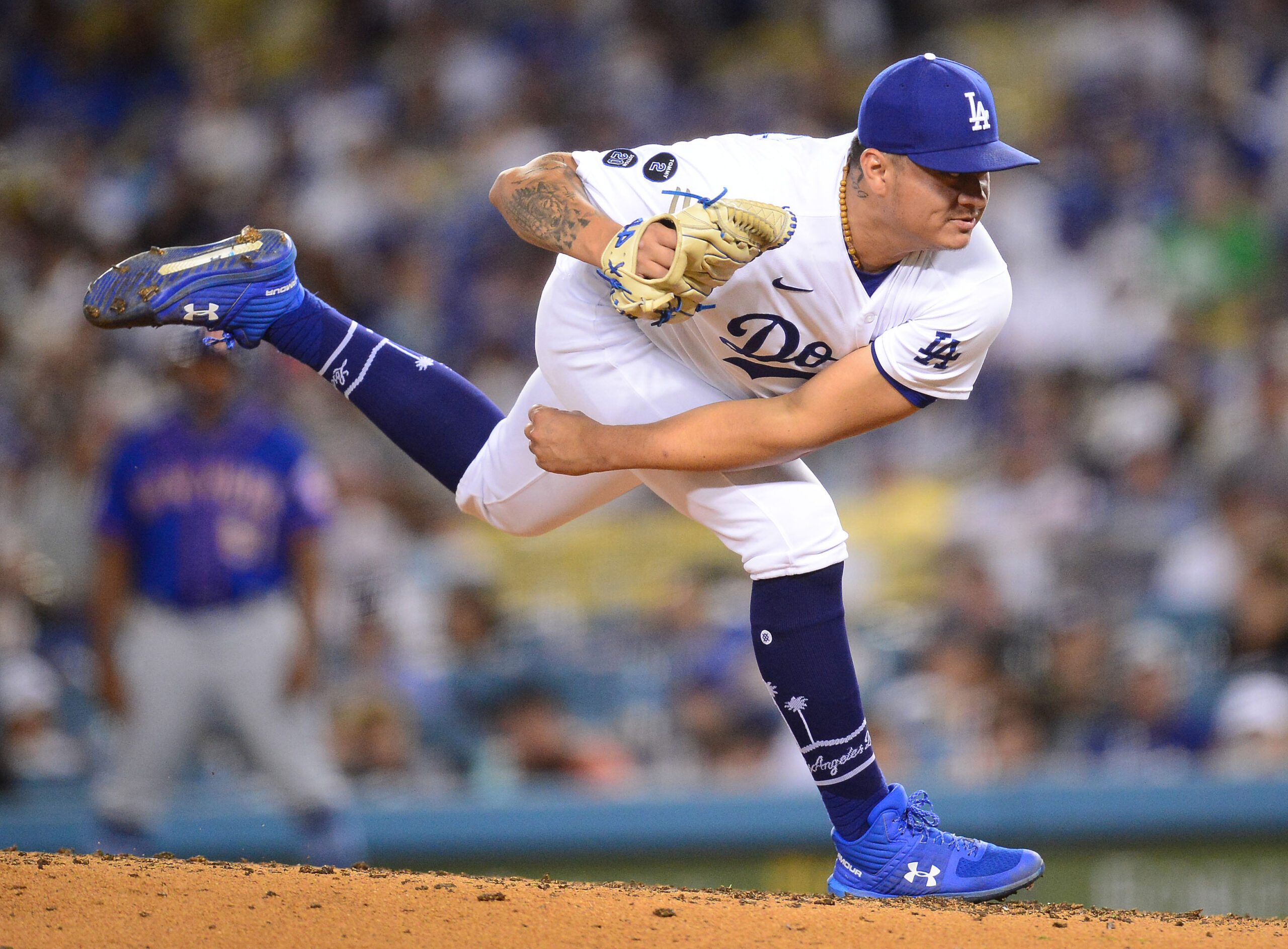 Dodgers Team News
Dodgers News: Victor Gonzalez Could Be Available for NLCS, if LA Gets There
The Dodgers have their backs against the wall, down two games to one in the National League Division Series against the Padres. Their season could end on Saturday if they can't pull out a win and force Game 5.
But before their Game 3 loss in San Diego, L.A. manager Dave Roberts met with the media, and he was asked a question about left-handed reliever Victor Gonzalez.
In case you've forgotten, Gonzalez was an integral part of the Dodgers bullpen when they won the World Series in 2020. Unfortunately, Gonzalez was injured and then optioned late in the 2021 season, and he hasn't pitched in the big leagues since.
But still, Roberts was asked about Gonzalez, so he answered the question.
"Victor is doing great. He threw last week to our guys. He was fantastic. He's in kind of the stay-hot camp. He's in Arizona at Camelback Ranch. If we're fortunate enough to move on, he'll be in the conversation for the next round."
Let's be real: Victor Gonzalez will not be on the NLCS roster if the Dodgers get there. He might technically be "in the conversation" in that they'll write all the names on a whiteboard, but he'll be one of the first ones crossed off. He hasn't thrown a big-league pitch in 14 innings, and the bullpen has been one of the only bright notes about the NLDS so far.
Unless several relievers get hurt, Gonzalez will spend the rest of the postseason at Camelback Ranch. We'll always have 2020, and maybe he can come back strong next year, but he's just not part of the 2022 plans.
Have you subscribed to our YouTube Channel yet? Subscribe and hit that notification bell to stay up to date on all the latest Dodgers news, rumors, interviews, live streams, and more!