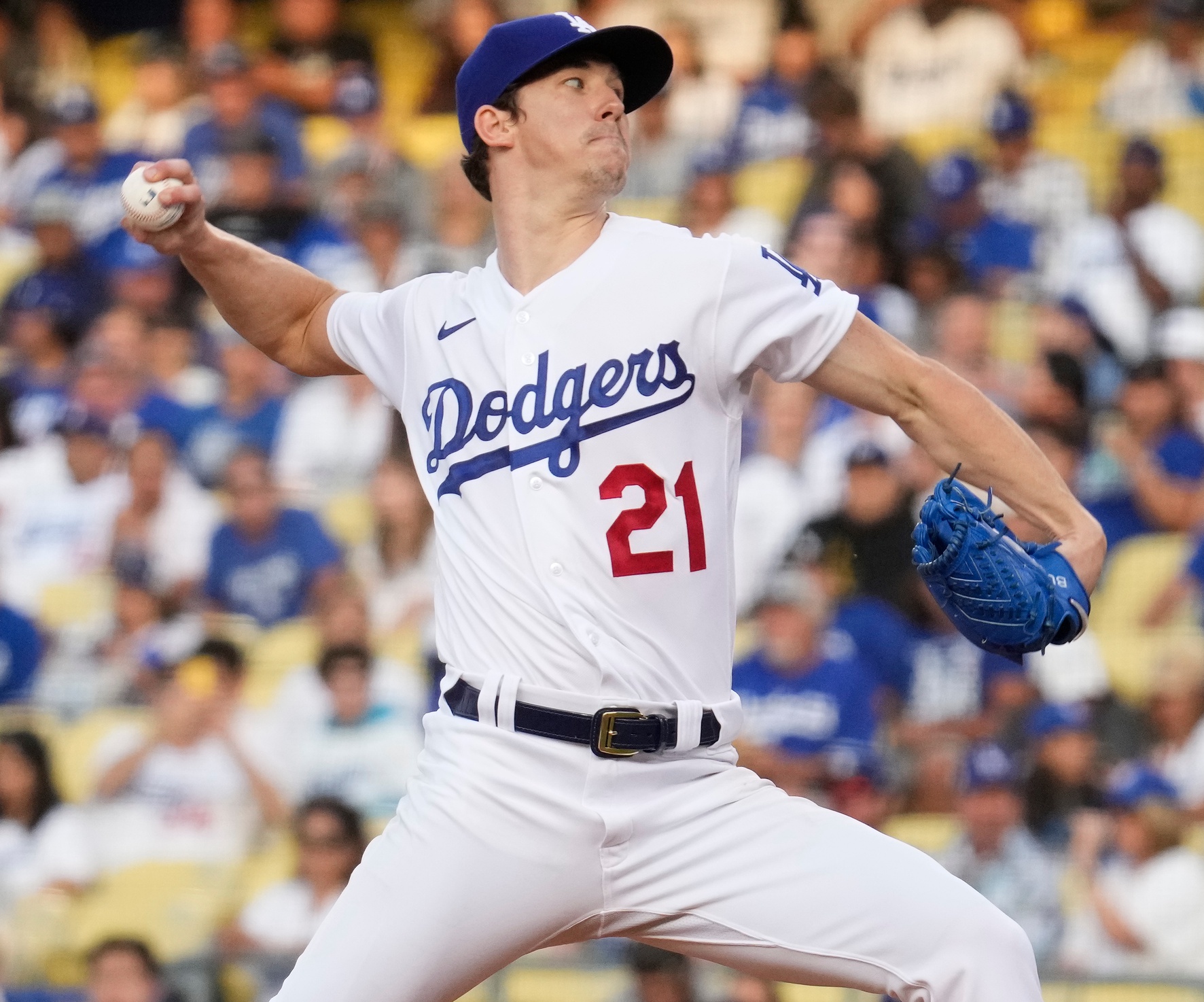 Dodgers Team News
Dodgers News: Walker Buehler 'Definitely a Possibility' to Return This Year, Says GM
As the Dodgers are looking to load up the roster for a postseason run, reinforcements could be coming internally as injuries start to heal. No one potentially returning from injury is bigger than Dodgers ace Walker Buehler.
Buehler has been out since last August after undergoing Tommy John elbow reconstruction for the second time in his career. After getting the surgery nearly 11 months ago, Buehler is attempting to make a comeback a couple of months ahead of schedule.
In an interview with Dodgers General Manager Brandon Gomes, the Orange County Register reported that the team believes that Buehler can pitch sometime this season.
Right-hander Walker Buehler continues to make progress in his recovery from Tommy John surgery and is "definitely a possibility" to return before the end of the season.

Via Orange County Register
The right-hander has shared the same sentiment over the last few months, even telling reporters a few weeks back that his intention is to return by September 1st and plug back in to the starting rotation.
Getting Buehler back would be huge for the Dodgers who have had problems with pitching this season.
Before his injury, Buehler was a Cy Young candidate in 2021 as he had a 2.47 ERA and led the league in ERA+ at 171. He had a shaky year in 2022, but obviously, something wasn't right with him as he ended the season with surgery.
Whenever he does come back to pitch for the Dodgers, Buehler will hopefully be a key piece to long postseason runs this year and in the future.
Mandatory Credit: Robert Hanashiro-USA TODAY Sports
Have you signed up for the Dodgers Nation newsletter yet? Get the latest news, rumors, highlights and more right in your inbox every day! Keep up to date on every single thing involving your boys in blue!