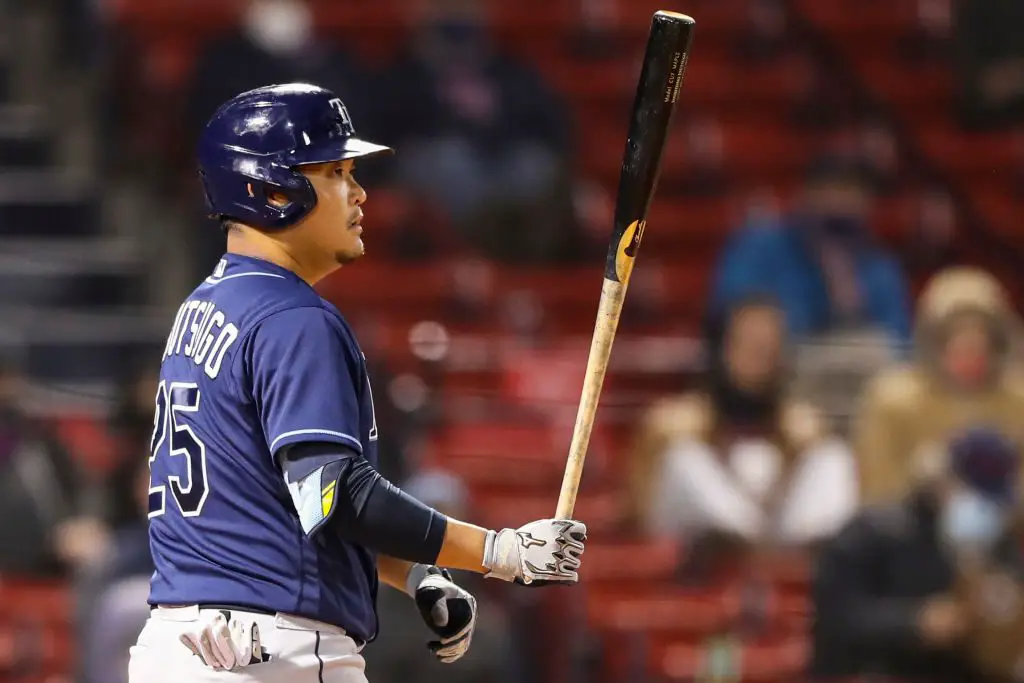 Dodgers Team News
Dodgers News: Yoshi Tsutsugo, Pujols Join Active Roster, LA Options a Pair of Players
Today, the Dodgers announced the addition of infielder/outfielder Yoshitomo Tsutsugo to the 26 man roster. Additionally, Albert Pujols was officially added to the roster. In corresponding moves, left-hander reliever Alex Vesia and catcher Keibert Ruiz were optioned to Triple-A Oklahoma City.
Tsutsugo, 29, was acquired by the team in a trade with the Tampa Bay Rays on Saturday. The Rays had designated Yoshi for assignment last Tuesday after the left-handed hitter struggled to a .167 batting average over the first month-plus of the season. Over his career, the Japanese native has had issues with major league pitching. In 77 games, he's posted a triple slash line of .187/.292/.336 with a 79 wRC+.
Future Hall of Famer Albert Pujols was introduced to LA media today where he said he is excited to continue his career and help the Dodgers try to win another World Series title. The two-time World Series champion and three-time NL MVP is a veteran of 21 MLB seasons is the active leader in home runs, runs batted in, hits, and more.
Keibert Ruiz returned to the active roster for a day after the team lost shortstop Corey Seager to a broken bone in his right hand. The top prospect will return to AAA where he can pick up more at-bats. Alex Vesia as appeared in 3 games with the Dodgers this season and threw 20 pitches in Sunday's loss to the Marlins.
Back to Tsutsugo, Dodgers manager Dave Roberts expressed his excitement over the addition. Moreover, he mentioned that the LA coaching staff has already identified some differences in Yoshi's swing that they hope can help him return to being the player he was in Japan. Over 10 seasons in Japan's Nippon Professional Baseball league, the utility man batted .285 with a .910 OPS over 968 games.
As the Dodgers deal with injuries and ineffectiveness off the bench, the front office has made a flurry of moves in recent days in attempt to stay relevant in the division race with the Giants. Even with all the injuries and struggles, LA sits only 2 games behind first-place San Fransisco in the NL West.
NEXT: Max Muncy's Power Surge Comes at the Right Time for LA