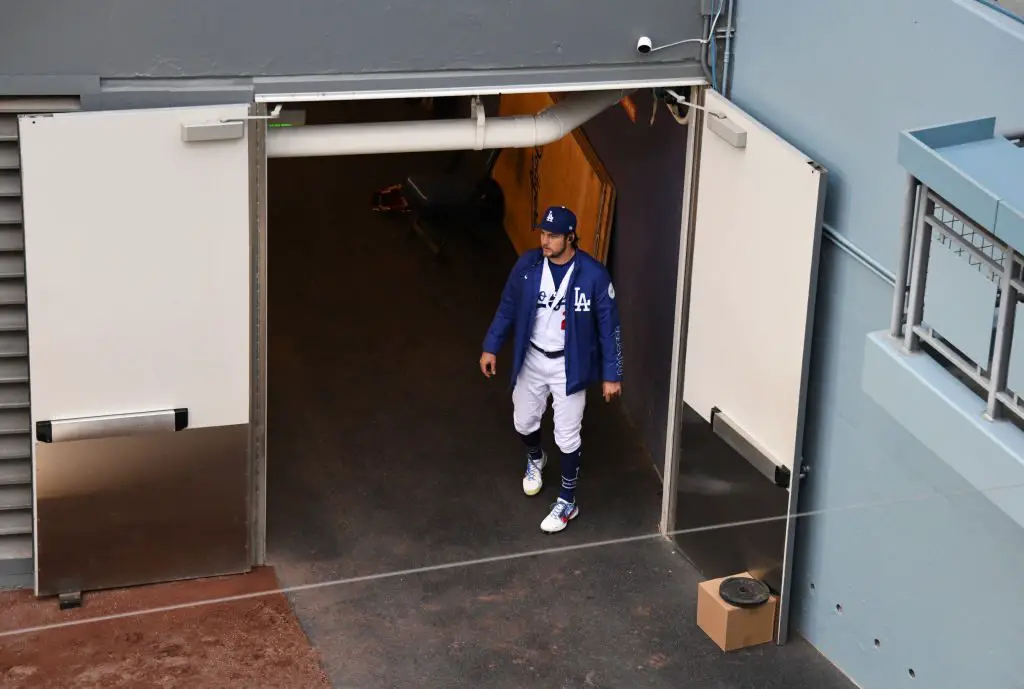 Dodgers Team News
Dodgers: Opening Day Looks Bad, Begrudgingly Talking Bauer, Super Parade and More | Blue Heaven Podcast
Before getting into the biggest topics, we chat about the latest news in Dodgers Nation, including some minor league signings by the LA front office, and one by the Rockies front office. Plus, in honor of Valentine's Day, who is the most loveable Dodger of all time?
In bad news, the MLB lockout standoff is looking more and more like it will cost fans an on-time opening day. We touch on the latest from Saturday's failed talks and look ahead at some drop-dead dates on the calendar.
Later, in news we don't really want to talk about, Trevor Bauer was not hit with criminal charges stemming from assault allegations. There are some thoughts on the matter and discussion on what comes next. 
LISTEN
Finally, in a podcast audio-only exclusive, we share our thoughts on the idea of a shared LA make up parade following the Rams Super Bowl 56 win. Justin Turner wants it to happen. LeBron James wants it to happen. Mookie Betts wants it to happen… but should it?
WATCH THE LIVE STREAM
SUBSCRIBE
PLEASE rate and review our show (positively is preferred) on iTunes, Spotify, or wherever you hear your podcasts!
Thank you for helping us strive to be the BEST Dodgers Podcast around!
Clint is @realFRG on Twitter and Instagram
Brook is @brookme3 on Twitter and Instagram
Join your Blue Heaven hosts, Clint Pasillas and Brook Smith, as they talk about this week in Los Angeles Dodgers Baseball. We share the opinions of our 850,000+ fans from Twitter, Instagram, YouTube, and Facebook to gain insight on what the fans are thinking and do our best to represent all perspectives in the Dodgers Community. Look out for special interviews with other bloggers, celebrities, players, and more, along with giveaways for the best fans on earth!