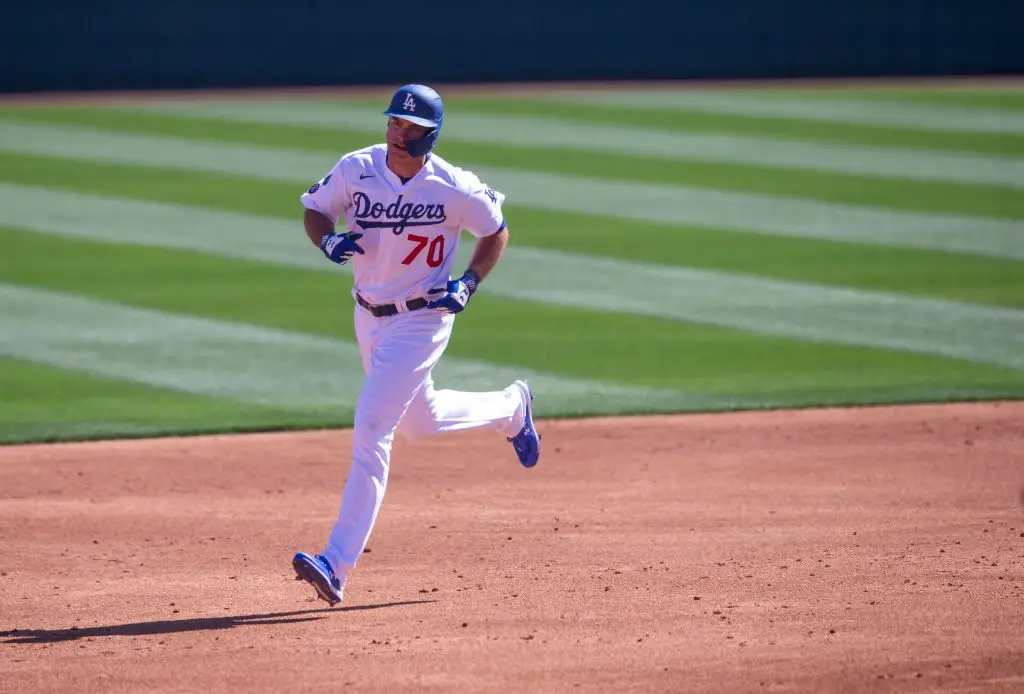 The Dodgers are making a few more roster moves ahead of the game on Saturday evening. One day after AJ Pollock came up limping on a ball hit in front of him, they've brought in some help to patrol the outfield.
DJ Peters was recalled from the taxi squad for the game tonight. Peters has had a brief stint with the Dodgers already this season, though he has yet to tally a hit in 5 at-bats. Peters has struck out 4 times and grounded out in his first taste of big-league experience. 
In a corresponding move, the Dodgers options Edwin Uceta back to the taxi squad. Uceta tossed 2.1 scoreless innings against the Angels last night in a blowout loss. In 2 games for Los Angeles, Uceta has combined for an 0-1 record and a 4.15 ERA to start his big league career. 
You can expect Uceta to be back up with the big league club sooner rather than later. Peters will likely stick around for a while until the Dodgers have a better understanding of Pollock's injury. They had not planned to place him on the injured list as of Friday night. 
The Dodgers and Angel square off for game 2 today in Anaheim. Clayton Kershaw will take on Dylan Bundy in hopes of helping Los Angeles rebound. Peters could get the start tomorrow afternoon as Anaheim puts the left-handed Jose Quintana on the mound. 
Dodgers: Dave Roberts Starts Clayton Kershaw on Short Rest for First Time Ever