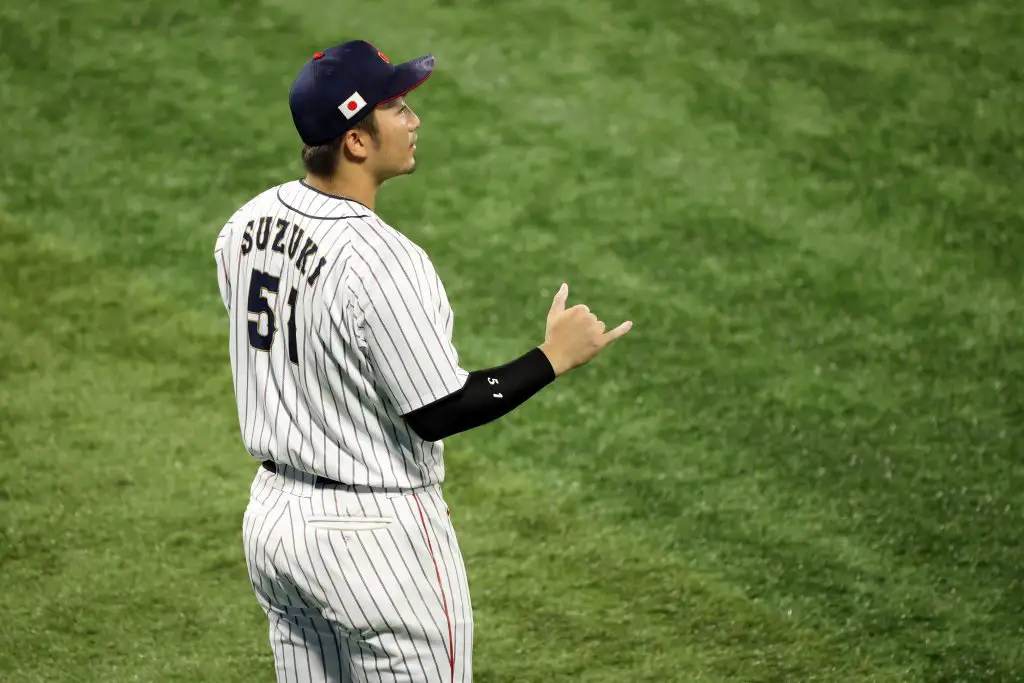 Dodgers Team News
Dodgers Rumors: Free Agent Seiya Suzuki Could Still be in Play for LA After Lockout
With the MLB lockout continuing deep into its second month, free agent players are surely getting anxious. The last signing came all the way back on December 1st as a windfall of players signed before the lockout.
Unfortunately, this lockout doesn't just affect Major Leaguers, it also affects a player like Seiya Suzuki who is hoping to make the leap from Japan's Nippon Professional Baseball league to MLB this winter. Seiya had just been posted by the Hiroshima Carp on the 22nd of November. The lockout came just over one week later.
In a recent interview with The Athletic, the star outfielder told Andrew Baggarly that he has no problem waiting for MLB and the MLBPA to resolve their differences so he can join a big league team here in the states.
"I'm just going to wait until both sides agree," said Suzuki, who arrived in Okinawa last week to conduct workouts on his own. "There's no date I set on myself. In Japan, you don't experience a lockout so it's a first for me. At first, I was a little worried about it. But when you think about it, it's going to end sometime soon. Just having that positive mindset that it will end sometime has allowed me to keep my head up."
Early in the offseason, am570 host David Vassegh reported that the Dodgers had interest in Suzuki. The NPB star has a career batting average of .315 with 182 home runs over 9 seasons in Japan. He's a former batting champion, a three-time Central League Golden Glove award winner and a five-time All-Star.
So, as Suzuki said, he's willing to wait and is keeping positive while the league and players bicker over the next few weeks. Where he could fit in with Los Angeles, only time will tell.
NEXT: Cody Bellinger Still Worth Betting On Says Rival Executive