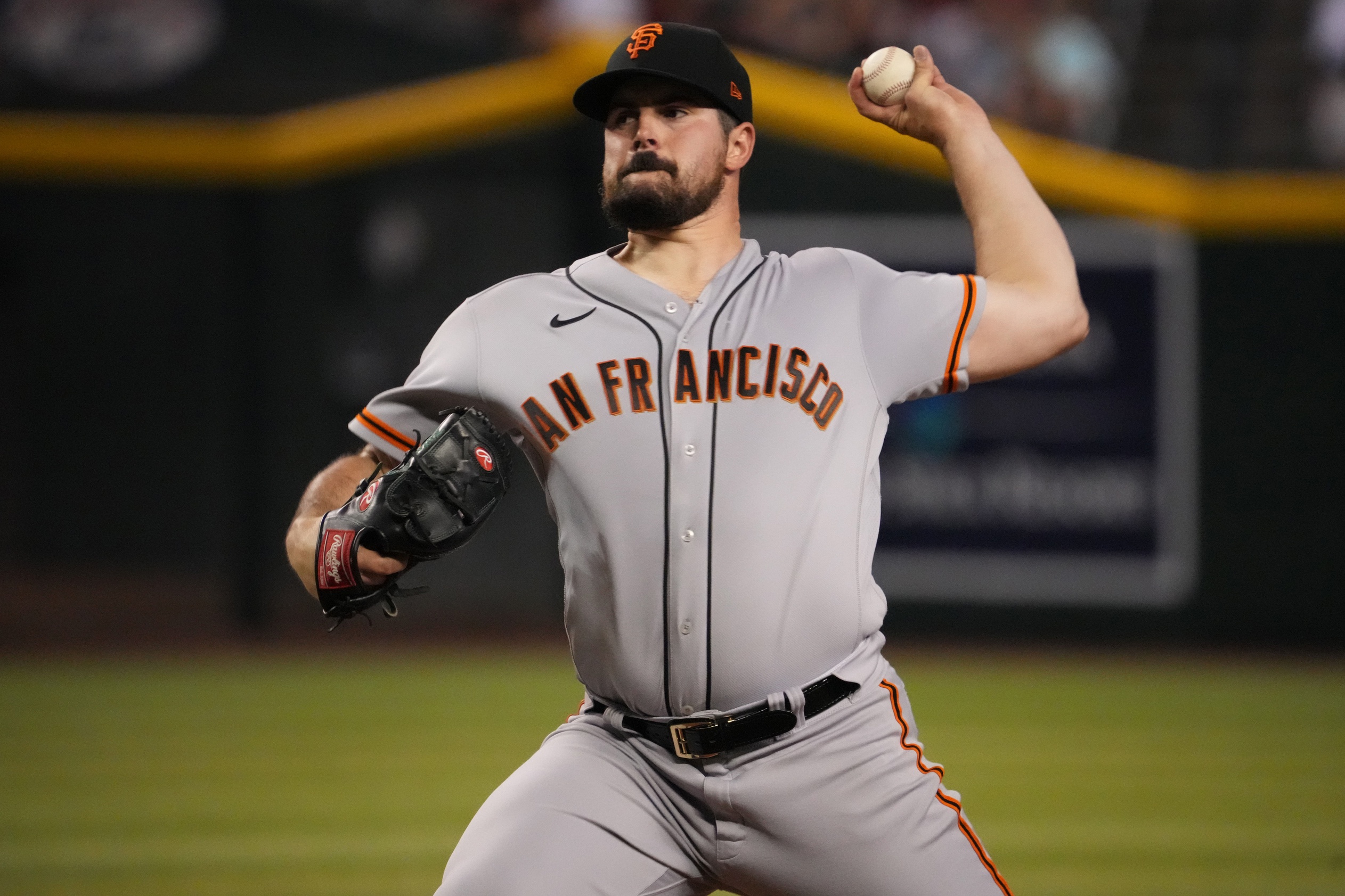 Dodgers Team News
Dodgers Rumors: Insider Sees Carlos Rodon as Someone LA Can Explore in Right Scenario
With the Dodgers on the hunt for starting pitching this offseason, they've been linked on some level to pretty much every free-agent starter on the market. One name that seemingly hasn't gotten as much play as the others is Carlos Rodon, who has been outstanding the last two years after being pretty mediocre his first six seasons with the White Sox.
But MLB insider Jon Morosi was on MLB Network on Wednesday, and he says Rodon could be on L.A.'s radar after all.
"We've talked this week about [Jacob] deGrom and [Justin] Verlander, and I think a lot of the same teams are in there on Carlos Rodon as well, following his very strong season with the San Francisco Giants. Teams like the Dodgers, the Rangers, the Mets as a fall back option if they don't get Jacob deGrom or Verlander," Morosi said. "Keep a very close eye on the Carlos Rodon market. He in some ways might be able to get a longer term deal than either deGrom or Verlander because he's younger."
Dodgers? Rangers? Mets?@jonmorosi provides an updated portfolio of potential landing spots for All-Star southpaw Carlos Rodón. pic.twitter.com/qiB29qvtRp

— MLB Network (@MLBNetwork) November 23, 2022
Rodon declined a qualifying offer from the Giants, which means the Dodgers would lose their second and fifth picks in next year's draft and $1 million in international bonus money if they signed him. The same applies to deGrom, who declined the Mets' offer. Verlander was ineligible for a QO, so he wouldn't come with those penalties.
Still, if Rodon can be as good as he was the last two seasons, he'd absolutely be worth the penalties.
Have you subscribed to our YouTube Channel yet? Subscribe and hit that notification bell to stay up to date on all the latest Dodgers news, rumors, interviews, live streams, and more!