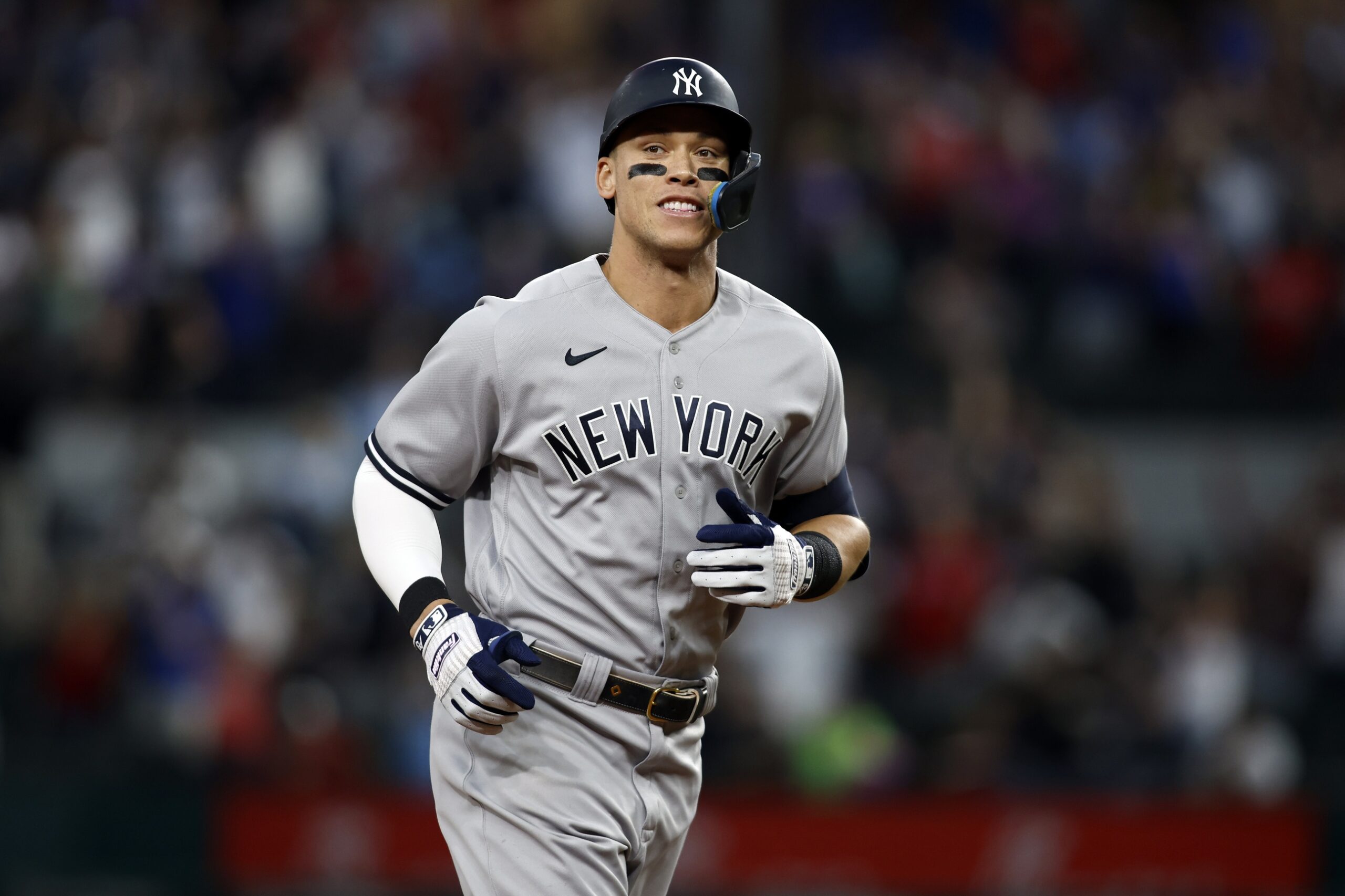 Dodgers Team News
Dodgers Rumors: Aaron Judge Sweepstakes Likely Down to Giants and Yankees, Decision Possible Within Two Weeks
The Dodgers had been rumored to be in on free-agent outfielder Aaron Judge, but their chances never seemed very high, and they get smaller by the day. MLB insider Jon Morosi is reporting that Judge is likely to either re-sign with the Yankees or go to his hometown Giants.
Judge met with the Giants this week, and Morosi says the meetings when "all the way up to the ownership level." He speculated the Giants might have even brought in some of the players Judge rooted for growing up to make a sales pitch, but there are no details on that currently.
But Morosi thinks a decision from Judge could be coming soon.
"It was a very productive meeting. I don't think, right now, guy, that there's been an offer made yet, but I do expect that could happen within the week where there's a formal offer made from the Giants to Aaron Judge.

"And the general pace of things — we know where the Yankees stand, we know they've had a conversation with him since the season ended, Aaron has a pretty good understanding of where the Yankees stand with what they've done in the previous offers and where things stand right now — I believe that once Aaron Judge knows where at least the initial Giants offer comes in, and I do believe on is forthcoming, that there will be a fairly robust conversation there to where we could see Aaron Judge signing with a team within the next two weeks, by the end of the Winter Meetings."
My report on Aaron Judge for @MLBNetwork this morning — including his meeting with #SFGiants ownership. @MLB #MLBNHotStove pic.twitter.com/Coo5HbFqPR

— Jon Morosi (@jonmorosi) November 23, 2022
There were reports that the Dodgers made a shorter-term, higher-AAV offer to Judge, which he and his team rejected. Judge will be 31 in April, and if a team give him eight or ten years, that team almost certainly will not be Los Angeles. It sounds like it's down to San Francisco and New York.
Have you subscribed to our YouTube Channel yet? Subscribe and hit that notification bell to stay up to date on all the latest Dodgers news, rumors, interviews, live streams, and more!