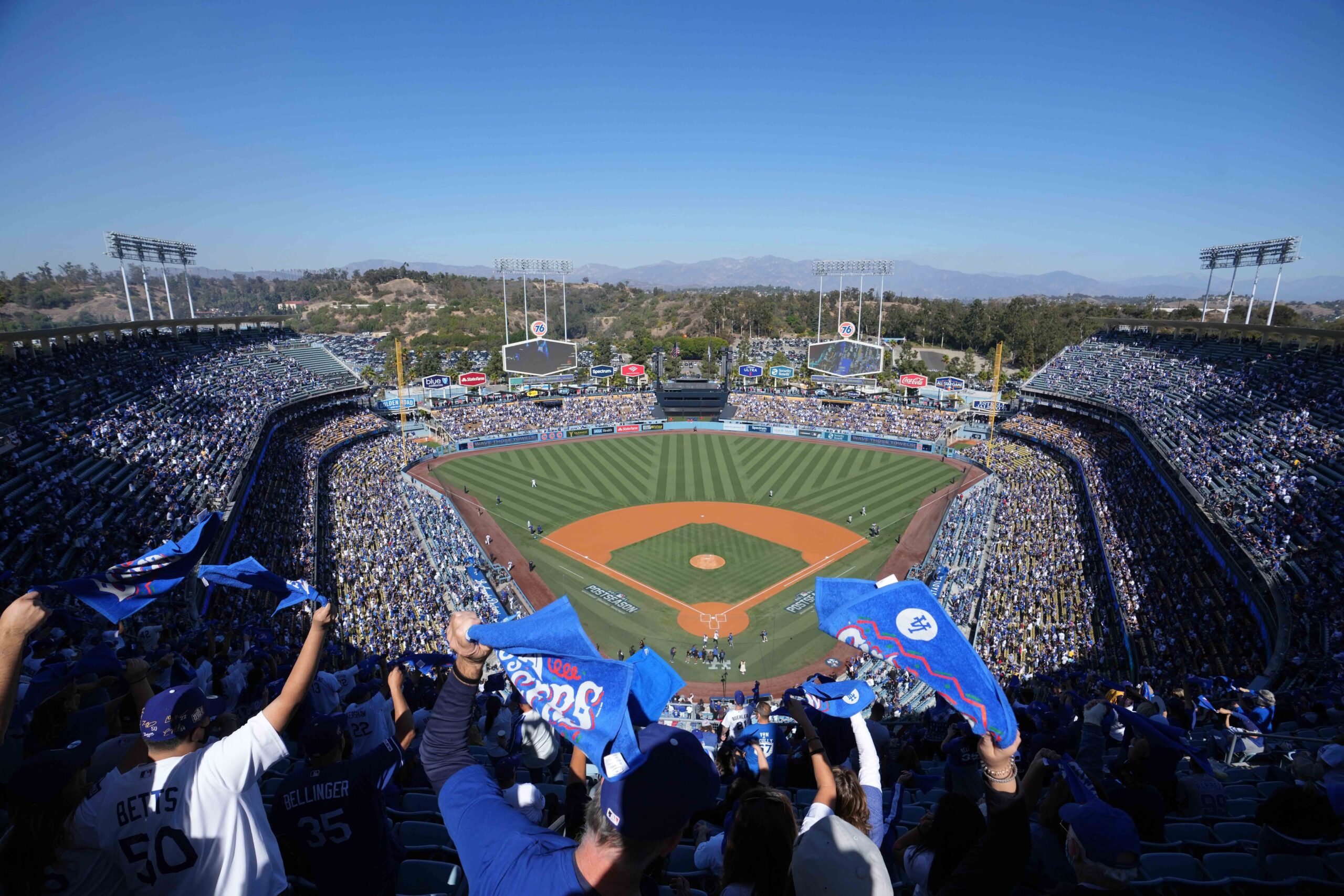 The Dodgers are heading to the postseason for a 10th straight year and they're hoping to play in a ton of games at Dodger Stadium.
Tickets are on sale as of Friday morning, so make sure you grab some seats and support the Boys in Blue during their World Series run.
Postseason tickets are on sale now! Secure yours at https://t.co/lOkjtIwONG. pic.twitter.com/dbcT9MK7Vy

— Los Angeles Dodgers (@Dodgers) September 23, 2022
With all the pressure on this team to come away with a World Series, Dodger fans will have to show up and show out in support of their team.
Dodger Stadium needs to be a sea of blue come October, so make sure you do your part as the Dodgers compete for another World Series title.
You can buy tickets for the NLDS and NLCS here.
If you want to register for a chance to purchase World Series tickets, you can do that here.
If you can't make it to a game, or can't watch one on tv, Dodgers Nation will have you covered on everything you need to know before, during and after each postseason battle!
Have you subscribed to our YouTube Channel yet? Subscribe and hit that notification bell to stay up to date on all the latest Dodgers news, rumors, interviews, live streams, and more!