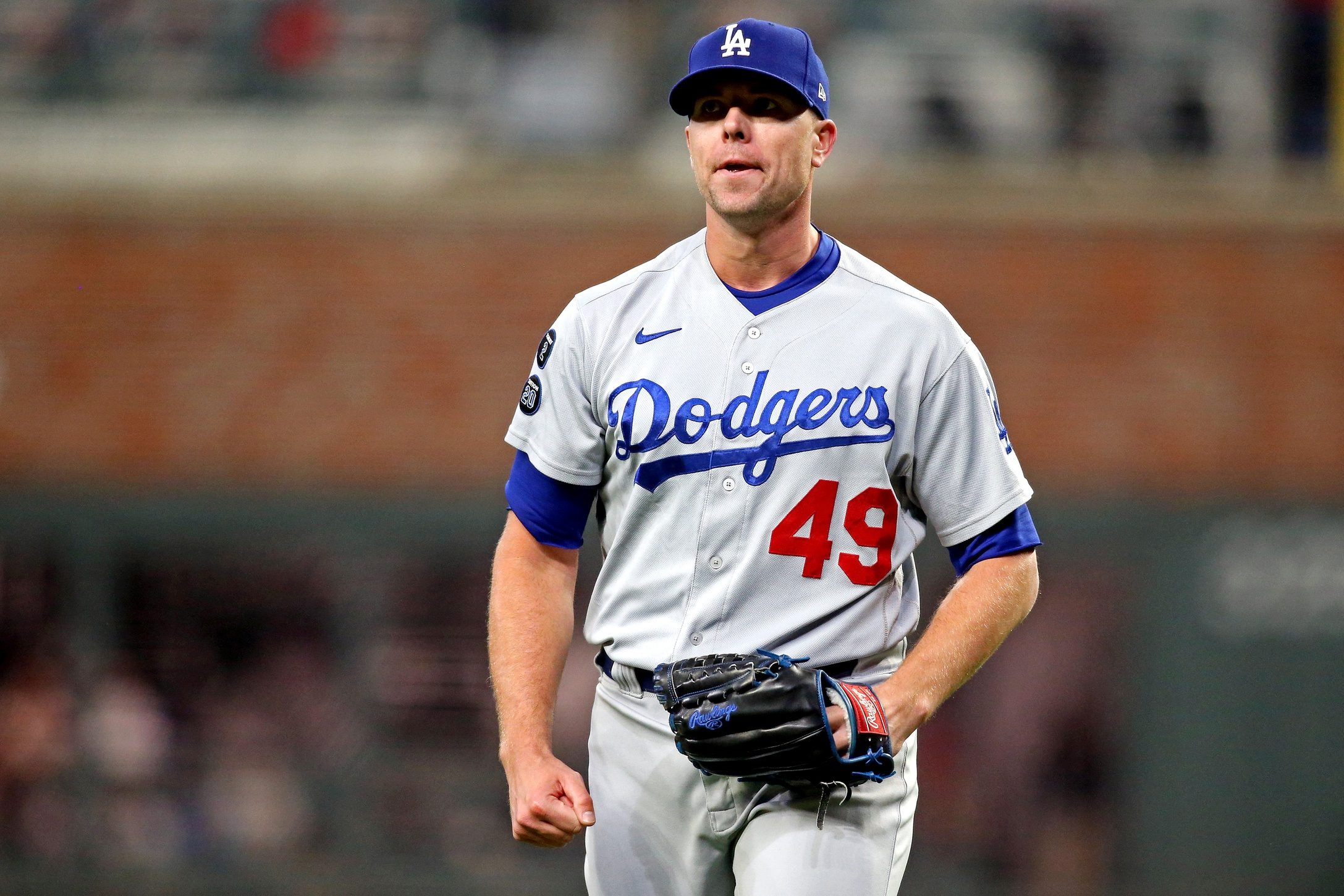 The Dodgers came out and got a big win over the Braves to open their 3-game set on Monday night. It was their 7th consecutive win and the 5th time that they scored 7 runs or more over that stretch. The offense appears to be firing on all cylinders and the starting pitching has been on a good stretch, even with Clayton Kershaw getting tagged for a few runs on Monday. 
But there has been a name noticeably absent for the last few games. Blake Treinen is one of the big arms in the Dodgers bullpen, but he has not thrown in a game since Thursday against the Reds. He threw one inning and shut them down in that appearance. 
The Dodgers broadcast crew added on Monday night that Treinen was experiencing some soreness in his arm. After the game, Dave Roberts explained that there was some lingering soreness that they would need to deal with. But there was good news with it as well. 
"Blake's arm is kind of barking after his last outing. So I think where we're at and how valuable he is, giving him 3-5 days off, he played catcher today and felt good. We're in no rush to get him back. It's not an IL situation. …I would say I don't think he will be available in this series."
For the most part, the Dodgers haven't often needed leverage relievers since he last appeared. They've outscored their opponents 24-8 in the games since he has pitched, and the bullpen has done a decent job holding up their end of the games. 
But Treinen is going to be very important for the Dodgers bullpen this year. Getting him to shut down an inning before handing the ball off to Craig Kimbrel is going to be huge, and adding Tommy Kahnle into the mix at some point will only make that bullpen even more lethal.
Treinen has appeared in 3 games this year and allowed 1 run via a solo homer. He has pitched 3 innings across those appearances and struck out 5 batters. 
Have you subscribed to our YouTube Channel yet? Subscribe and hit that notification bell to stay up to date on all the latest Dodgers news, rumors, interviews, live streams, and more!
Dodgers: Watch Freddie Freeman's Son's Heartfelt Reunion with Dansby Swanson