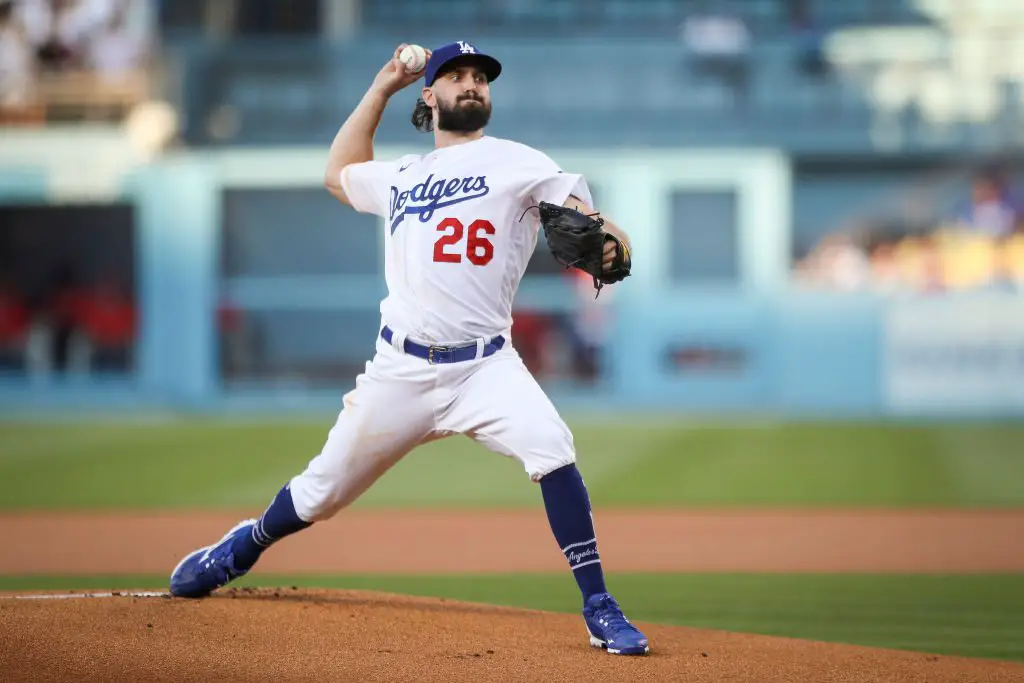 The Dodgers have been able to get away with not having a fifth tarter for a decent chunk of the year. With so many injuries and Trevor Bauer's pendning legal battle, they've often turned to bullpen games to get it done every 5th day. 
With Tony Gonsolin and Clayton Kershaw both out, the Dodgers once again returned to a bullpen game on Thursday. They were able to throw Mitch White out there as a spot starter, and he;s been able to give them decent innings this year. 
But the good news from Dave Roberts this monring is that one starter is makign progress. Tony Gonsolin was playing catch today in Philidelphia, and Doc revealed that he could be throwing a bullpen as soon as this weekend. 
I would say it would be this weekend. And then we would go from there. Once we get an up-and-down sim game it starts to be more of a real conversation. But right now, we're still kind of in his infancy in his progresson. 
That's great news for the Dodgers who are waiting on 4 different arms to build back up as starters. In addition to Gonsolin and Kershaw, Los Angeles also has Danny Duffy and Cole Hamels as options to be built back up. And according to Doc, they will both work towards a starting role. 
As guys start to return in Septemeber and roles become more clear, the Dodgers will make decisions on who goes to the bullpen. But it sounds like Gonsolin could very well be the first of those arms to come back. 
Dodgers: MLB Expert Doubts LA's Chances Without Mookie Betts