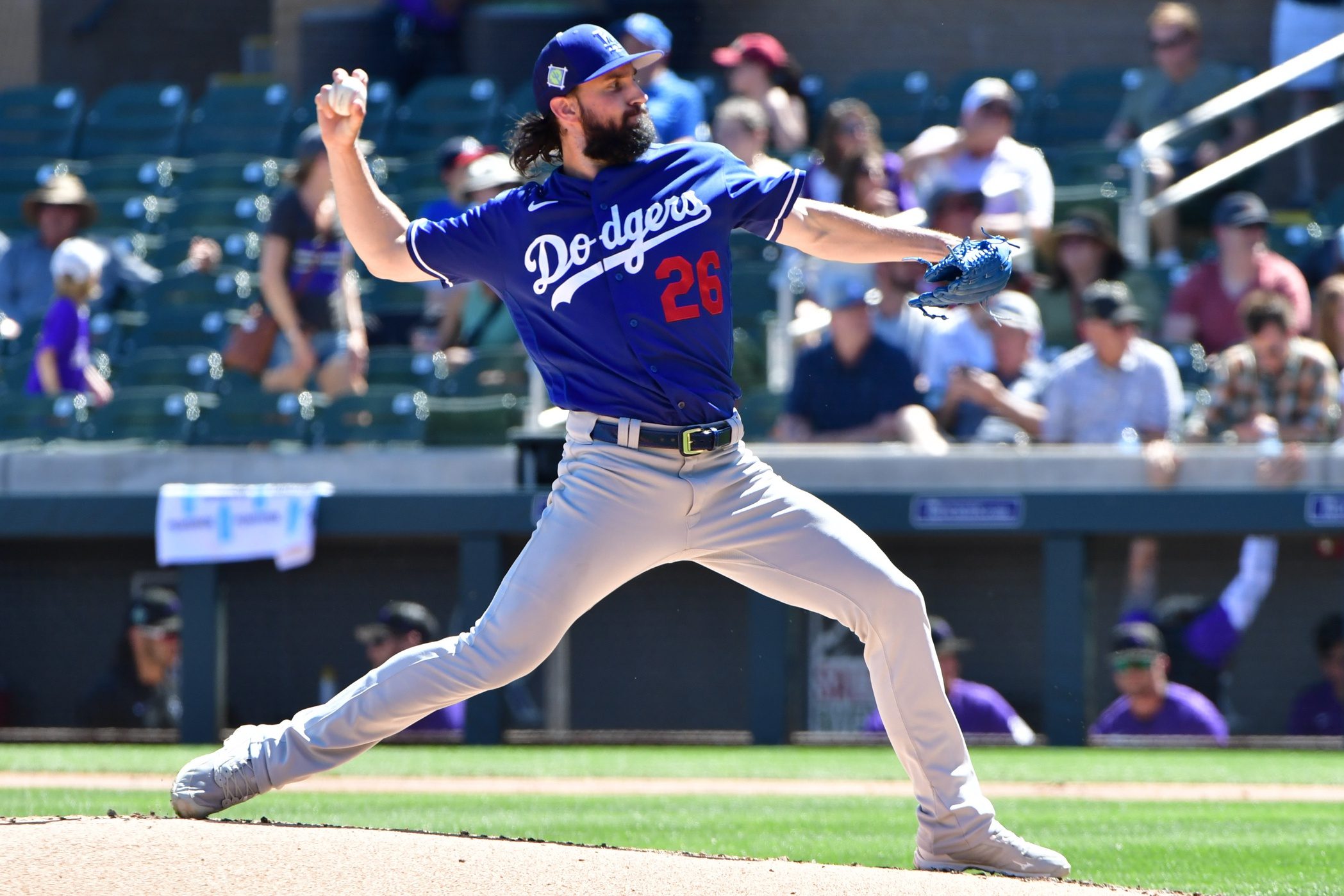 Dodgers Team News
Dodgers: Tony Gonsolin Looks Rotation Ready in His First Spring Start
The Dodgers don't have many weaknesses with this current roster. Looking at how things could be shaping up, they solved last year's problem of having almost no bench depth. They lost Kenley Jansen and Joe Kelly out of the bullpen, but they seem to have found pieces to make it work there. 
But the starting rotation could absolutely be an issue for the Dodgers this year. They have Walker Buehler and Julio Urias at the top, two guys that have proven they can be reliable. Then they have Clayton Kershaw, who is coming off of the first real arm injury of his career. After that, there's no telling who can fill out the rotation. 
But Tony Gonsolin is absolutely one guy that should be in the running. He made his first start of Spring Training today and looked very sharp. Gonsolin tossed three innings and did not allow a hit to the Rockies. He struck out 4 batters and also did not issue a walk. 
The fact that he did not give up a walk might be the most important part of his outing. After a phenomenal 2020 campaign, Gonsolin struggled to get his command under control. He walked 34 batters in just over 55 innings, and that really hurt him and the Dodgers. 
But if he can get that control in order, Gonsolin can be next-level for the end of the Dodgers rotation. He posted a 2.31 ERA and pristine 2.29 FIP across his 9 games in 2020. That sort of production over the course of an entire season would be in the running for a Cy Young award. 
But it's just a matter of if he can make it all come together this season. Tony has the potential to be the x-factor for Dave Roberts and the Dodgers this season, and he could really change how far this team goes. 
Dodgers Make Large Round of Roster Cuts For Spring Training