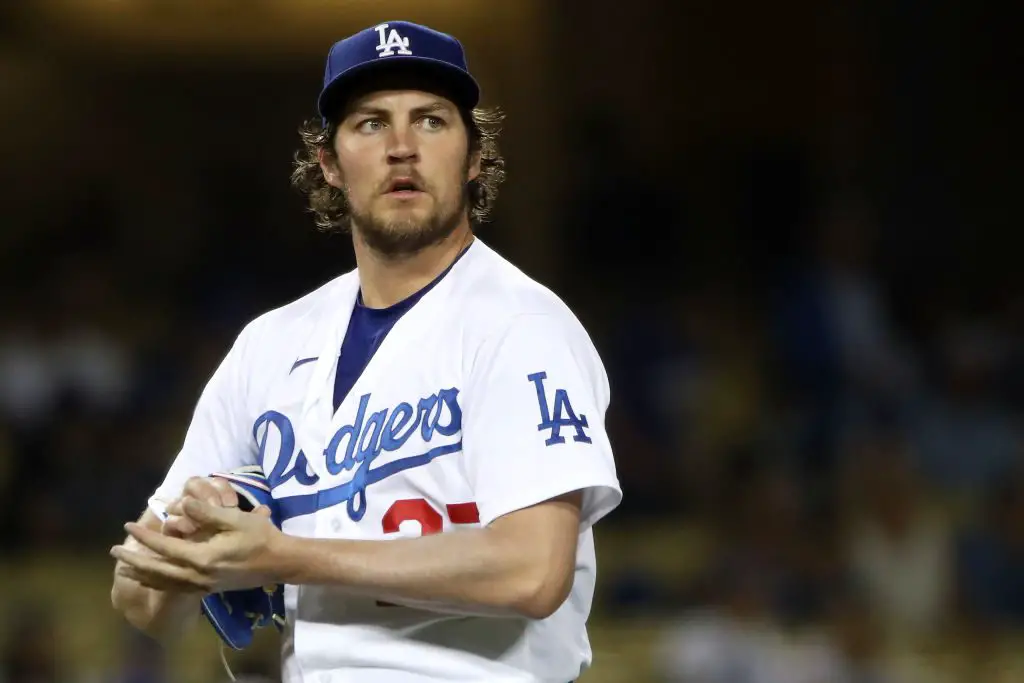 Dodgers Team News
Dodgers: Trevor Bauer Posts a Brief Update on His Pending Legal Matters
The Dodgers are currently busy preparing for a big game against the Cardinals this week. With everything on the line in the Wild Card Game, all eyes are on Los Angeles as they try to extend their season and defend a World Series title.
But while the media met with Dodgers players and coaches to discuss the big game, Trevor Bauer was also posting. The pitcher took to his Youtube account today to post a very brief update on where he was at and what he will be doing moving forward. 
The Dodgers pitcher could not entirely comment on what was happening, but this is his first post since assault allegations arose this Summer. 
Bauer led the video by calling the allegations "false and materially misleading" and that he would be able to address later on. The Dodgers pitcher also said that one matter had been resolved while another was still pending. 
The Dodgers have not yet commented on the video posted. Bauer has been away from the team since early July after reports came out on an encounter he had with a woman that had become violent. Since then, there has been very little information release to the public after the Pasadena Police Department handed over their investigation to the District Attorney's Office. 
More on this as it comes in. 
Dodgers: Nolan Arenado Compares This Wild Card Game To Another Huge Faceoff With LA