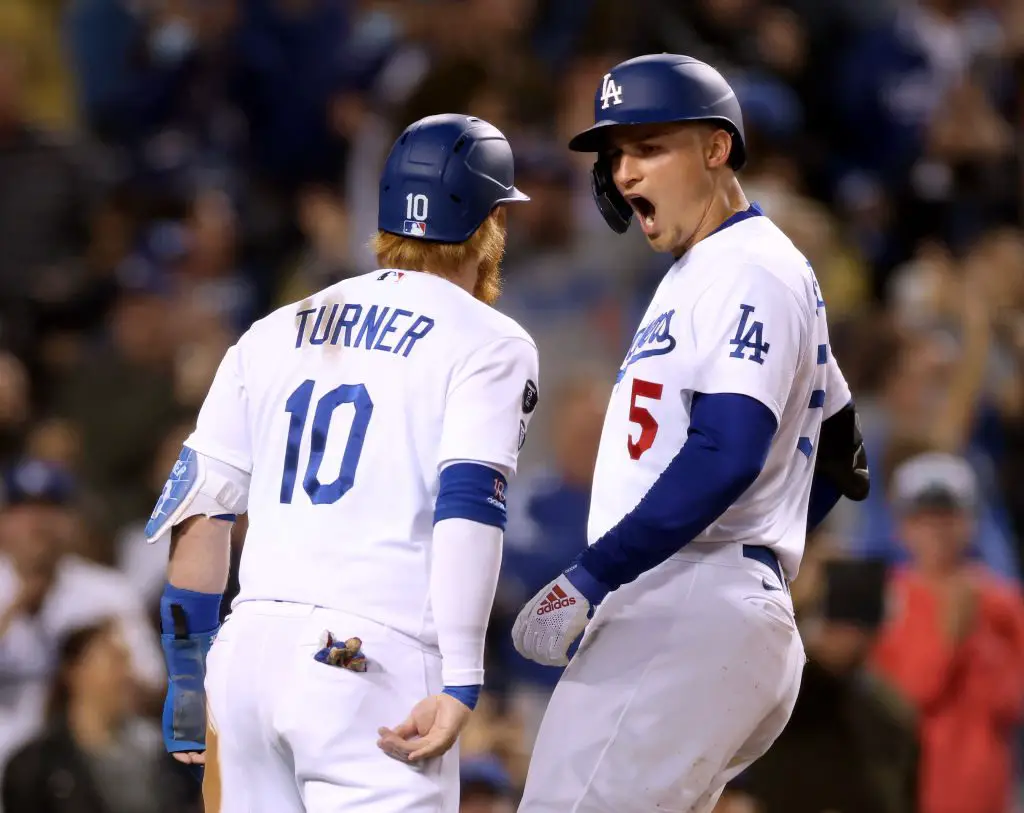 Dodgers Team News
Dodgers: 'Unconscious' Corey Seager Looks Awful Familiar to LA Teammates
So, yeah… Dodgers shortstop Corey Seager is on another planet right now. But the fun thing is that we've seen him on this planet before. Whether you want to call it planet MVP or planet Seagtober (or absolutely anything else), this version of Corey is looking a whole lot like the guy we watched put the Dodgers on his back last October en route to NLCS and World Series MVP honors.
"It looks pretty familiar," said LA third baseman Justin Turner. "Pretty close to that bubble Corey Seager we saw last year in the postseason."
Since coming off the injured list on July 30th, the two-time All-Star is batting .323 (63-195) over 55 games. He's hit 11 home runs and has driven in 33 runs over that stretch. Moreover, in September Seager has been even better, hitting .365 (34-93) with 8 of those homers and 19 of those RBI in 26 games. 
"[Corey's] been unconscious right now, said Dave Roberts, later adding, "we saw it all postseason and the last five weeks this is what we've seen."
In the eyes of Doc, Seager is dialed in mechanically and is "hitting the ball the right way" to send the ball over the wall instead of having Corey deliver those vintage double doubles we all know and love.
Elephant in the Room
On a less fun to think about note, the free-agent-to-be likely also has some part of his mind looking at this upcoming winter. Over the last two years, he's re-established himself as one of the best pure hitters in baseball, when healthy. And for the arguments that call the shortstop glass and injury prone, the broken hand this year wasn't his fault… he was hit by a pitch. He stayed on the field throughout the shortened 2020 season.
Seager has avoided contract talk all season long, firmly cementing the fact that he would NOT be discussing anything regarding his free agency following the season. In this case, he may just be letting his bat do the talking.
 NEXT: Tik Tok Dog Predicts World Series Title for LA