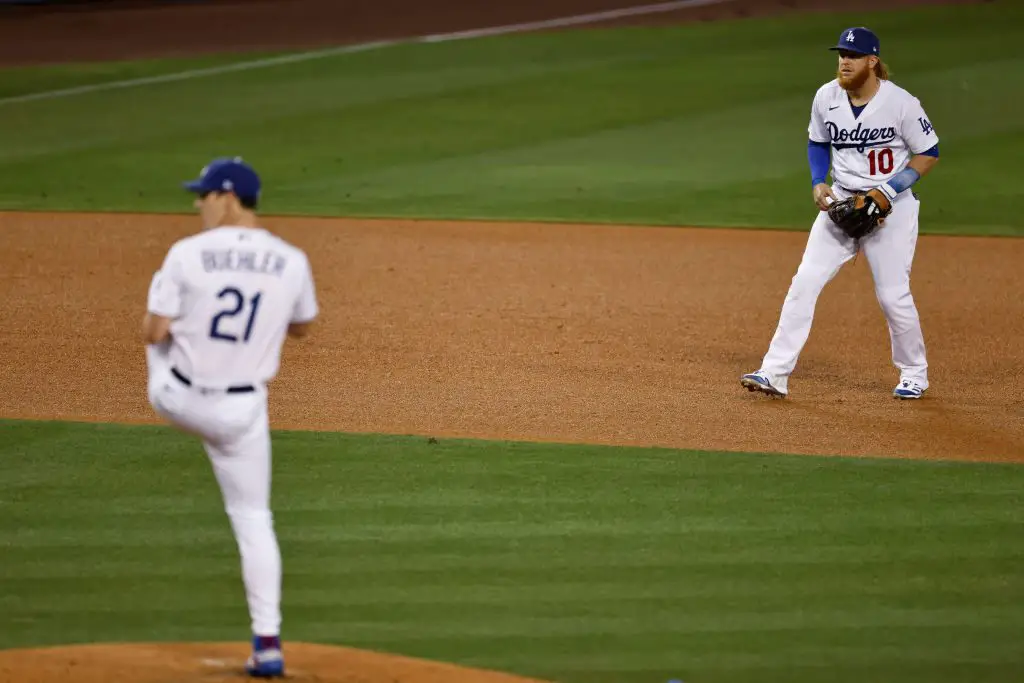 Editorials
Dodgers: Walker Buehler to Start on Short Rest, Who Will Follow Him, Can LA Trust Gonsolin?
With the Dodgers on the brink of elimination, Walker Buehler will get the start for LA in Game 4 of the NLDS vs. the Giants. Buehler has established himself as one of the game's premier postseason pitchers ever since he made his postseason debut in 2018. He's gone 3-2 with a 2.53 ERA and a 1.005 WHIP in 12 starts through 67.2 career playoff innings.
The 2-time all-star was especially dominant during the Dodgers 2020 World Series winning run where he went 2-0 with a 1.80 ERA, 1.06 WHIP, 39 strikeouts to 12 walks in 25 innings of work. As brilliant as Buehler has been in October, this will be the eighth time he's faced San Francisco this year and in game one he allowed 3 runs through 6.1 innings pitched with all three runs coming via the long ball. Buster Posey crushed a 3-0 Buehler fastball into the bay for a two-run shot in the first and then Kris Bryant went yard for a solo shot in the seventh.
We discuss what to expect from Buehler in his first career start on short rest and if the Giants familiarity with him gives them the edge in game 4. Plus, who will follow Buehler tonight and can the Dodgers trust Tony Gonsolin if Buehler can't give LA length tonight?
WATCH
Have you subscribed to our YouTube Channel yet? Subscribe and hit that notification bell to stay up to date on all the latest Dodgers news, rumors, interviews, live streams, and more!