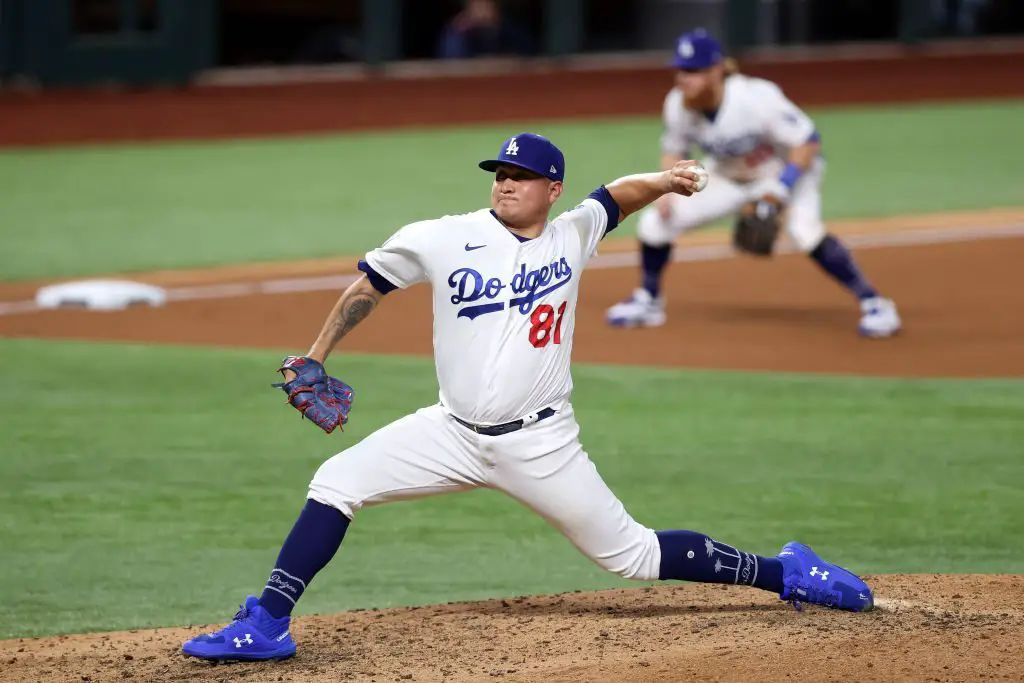 Dodgers Team News
Dodgers Will Go With Victor Gonzalez as the Opener Tonight Against the Nationals
The Dodgers and Nationals are supposed to kick off a 4-game series tonight in DC. That might be a little bit of an issue though since the rain and thunderstorms are scheduled to come right through the nation's capital. 
Dave Roberts had said before the game that there was concern over starting Tony Gonsolin. If he only gets to pitch 1 inning before the rain comes down, the Dodgers would've burned him for that game. 
So instead of going that route, the Dodgers will start the game with an opener. Victor Gonzalez will get the ball for Los Angeles to pitch the first inning. Gonsolin was the originally scheduled starter, but he will come in at some point. 
https://twitter.com/brookme3/status/1410710042093887488?s=20
The move allows for the Dodgers to work around the weather in DC. If there ends up being a large gap in the rain forecast, it is likely that Gonsolin will enter the game to pitch the bulk of innings. Roberts estimated that he would like to see Tony throw upwards of 70 pitches in this outing. 
Dodgers Related: Can LA Slow Down the Red Hot Nationals
The Dodgers will be trying to slow down a really hot Nationals team that has put up a ton of runs over the last week. They put up 15 runs on Wednesday against the Nationals and have won 4 straight games. They'll also have to stop Kyle Schwarber who is hitting a TON of homeruns all of a sudden. 
Dodgers: Trevor Bauer Still Set to Pitch on Sunday in Washington DC