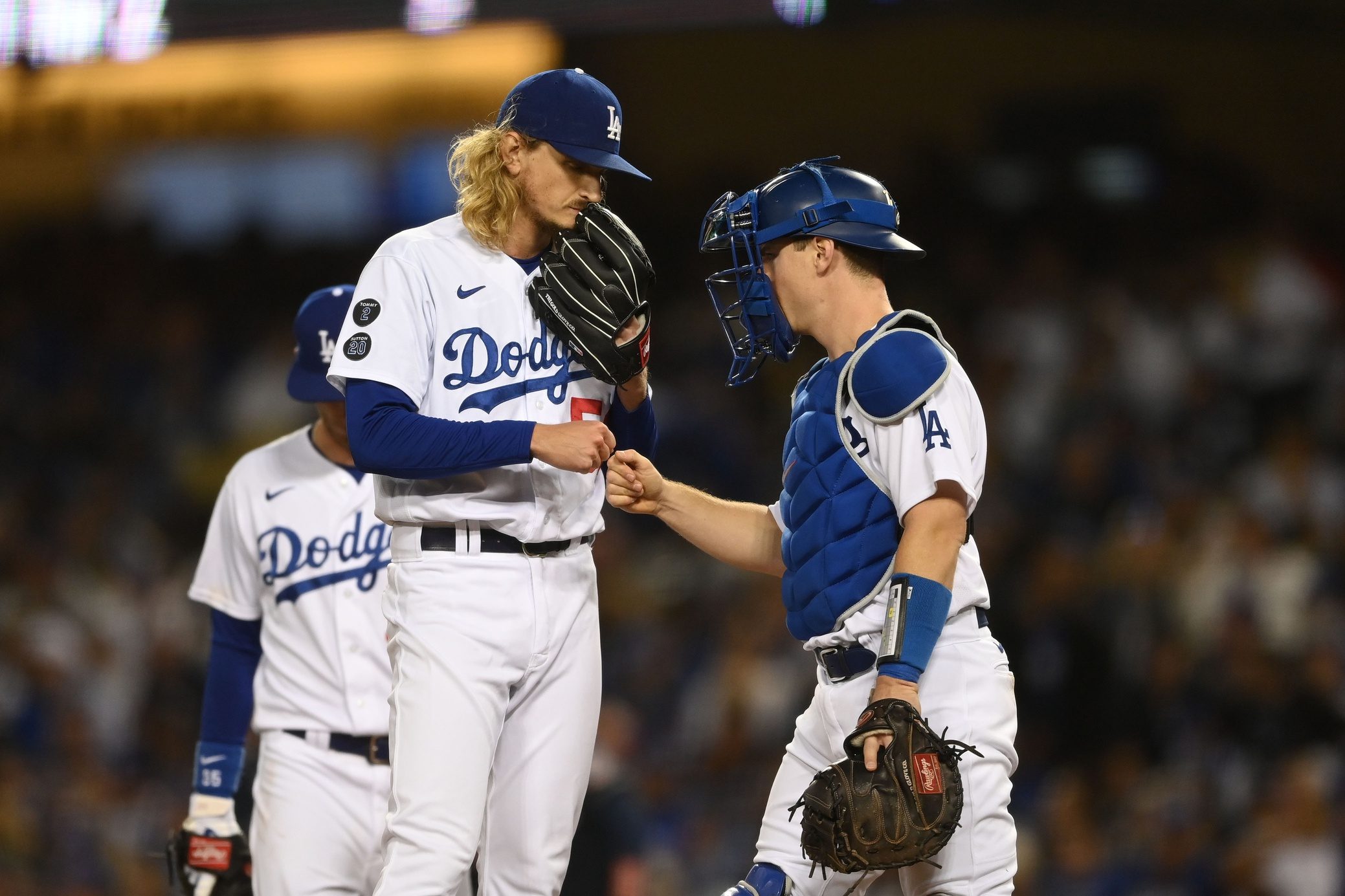 The Dodgers got off to a great start against Arizona in their series on Monday night. The offense woke up early, and Walker Buehler carried them throughout the entire game. He ended up tossing a shutout and allowing just 3 total hits to go along with 10 strikeouts. It was incredible. 
But lost in the shuffle of that shutout win was the homerun off the bat of Will Smith. The Dodgers catcher had struggled a little bit to get things going offensively, but an 8th-inning homerun might be exactly what he needed.
That homerun also put him in the Dodgers (and MLB) history books. It was the 50th homerun of Smith's career, tying him with former catcher Mike Piazza as the fastest catcher in NL history to reach that mark. He did it in 233 games. 
Dodgers catchers Will Smith and Mike Piazza each needed exactly 233 games to hit 50 career HR.

By games played, they're the two fastest catchers to reach 50 HR in National League history (h/t @EliasSports), minimum of 50% of games played at catcher. pic.twitter.com/QjQNdypmPO

— ESPN Stats & Info (@ESPNStatsInfo) April 26, 2022
Smith gets the Piazza comparisons very often among Dodgers fans, so it's is an interesting stat. And if you're going to be compared to anyone, a Hall of Fame catcher who hit 427 homeruns and won 10 Silver Slugger Awards isn't too bad.  
At just 27-years-old, the hope is that Smith will be around for a very long time. Piazza played for 7 years with the Dodgers before moving on to have a 16-year career in the big leagues. 
Have you subscribed to our YouTube Channel yet? Subscribe and hit that notification bell to stay up to date on all the latest Dodgers news, rumors, interviews, live streams, and more!
Dodgers Best in Baseball Despite Struggling Hitters and Rough Defense | Blue Heaven Podcast