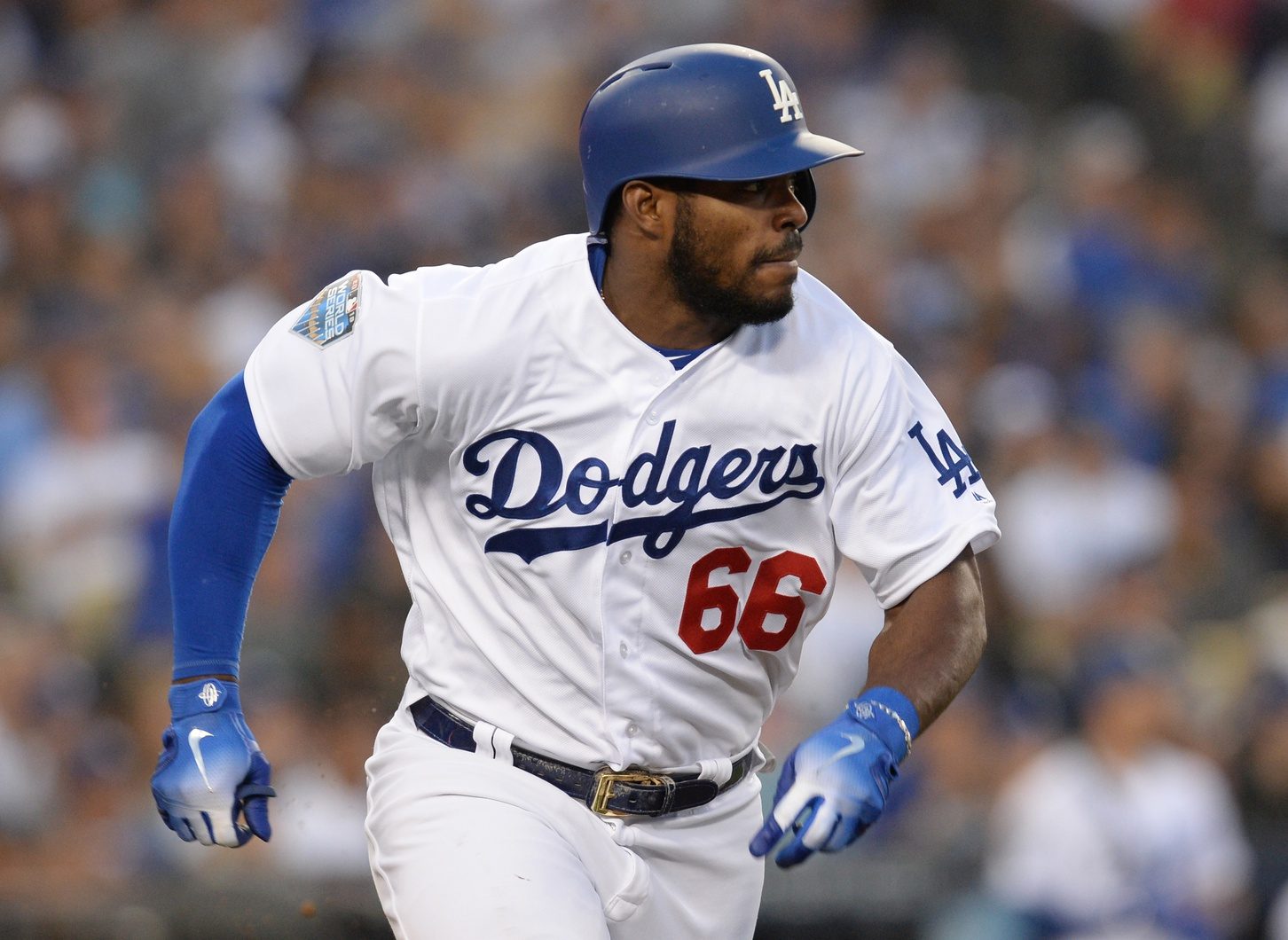 Dodgers Team News
Dodgers: Yasiel Puig Runs into New Legal Woes Related to Gambling Problem
Former Dodger and fan favorite Yasiel Puig has pleaded guilty in an illegal sports gambling case. Puig lied to federal law enforcement officials about bets he placed on sports events as a part of an illegal gambling operation. Court documents were released, and the United States Attorney's office announced today.
#BREAKING Former @Dodgers outfielder/slugger Yasiel Puig pleads guilty to lying to FBI about illegal gambling operation. Here's the DOJ release. pic.twitter.com/w3PjCynZtl

— Steve Chiotakis (@RadioChio) November 14, 2022
Puig pleaded guilty to one count of making a false statement, in which can result in a maximum sentence of five years in federal prison.
In the DOJ report, it is said that Puig has agreed to pay a fine of at least $55,000, and he will make an appearance in the United States District Court tomorrow.
Puig had started making bets on record by May 2019 in which he placed bets on a sporting event through a third party called "Agent 1," in the DOJ. "Agent 1" worked on behalf of an illegal gambling business run by Wayne Joesph Nix of Newport Coast.
By the next month, it had been said that Yasiel had lost $282,900 in gambling losses.
From then, the gambling went out of control and was eventually confronted by federal investigators in January 2022. In the interview, he lied about the crimes he had committed.
Yasiel is a beloved Dodger who spent five years with the club and has spent the past season playing in the KBO league in South Korea.
We'll keep you guys updated on this developing story.