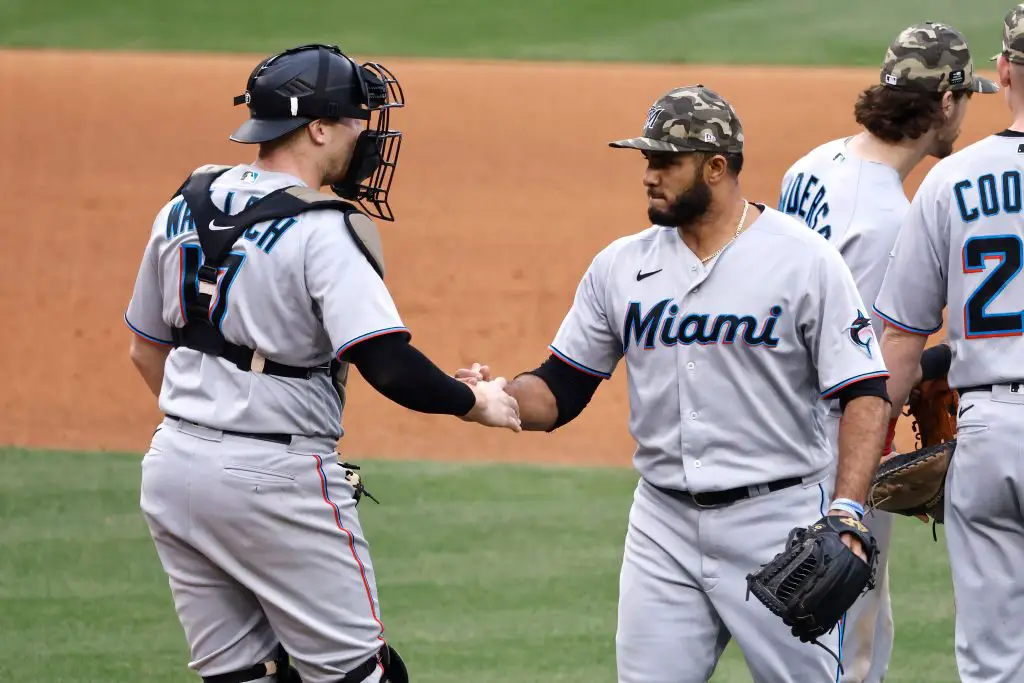 Dodgers Team News
Dodgers: Yimi Garcia Stirs Up Some Controversy Following Win Over Los Angeles
The Dodgers loss on Sunday afternoon was an unfortunate one for a lot of reasons. They had to piece together a lineup after losing a few guys, including Chris Taylor and Corey Seager. The loss also ended a winning streak that had fans feeling pretty good. 
But Yimi Garcia sort of rubbed salt into the wounds following the Dodgers' loss. Sort of. After the final out, the former Los Angeles reliever rolled the ball over to the home team's dugout. That didn't sit well with at least one player. 
Max Muncy could be seen staring down the Marlins when it happened. The Dodgers first baseman also threw the ball back to the Miami victory formation. We'll let you be the judge of the video, but Dave Roberts didn't see it and had no idea why he would do that.
No, I didn't see that. I wouldn't know the reason why he would take the baseball and throw it towards our dugout. No, I don't know. 
Matt Beaty was standing near Muncy when the odd interaction went down. But after the game, he also said he didn't know what had happened. 
Yeah, I'm not really sure what the intent was behind that. I didn't see it, a couple of other guys saw it. I don't really know too many details other than what I heard though. 
In all liklihood, there probably weren't any bad intentions behind him rolling the ball to their dugout. Garcia spent almost 10 years in the Dodgers organization and pitched at the big league level for parts of 5 seasons. He seems to have reinvented himself in Miami though, locking down saves and pitching effectively. 
What do you think? Does the video make it look like Garcia had some purpose behind rolling the ball to them? Let us know in the comments below. 
Dodgers Injury News: Corey Seager Will Avoid Surgery, Roberts Says