Players
Freddie and Chelsea Freeman Donate Big to El Modena High School
Dodgers star first baseman Freddie Freeman and his wife, Chelsea, had some important things to do on Thursday. They went back to Freddie's old high school, El Modena High School in Orange County, CA, to make a big announcement. They were donating $500,000 to the school, to help them build a new baseball clubhouse. Chelsea shared photos from the special day on her Instagram.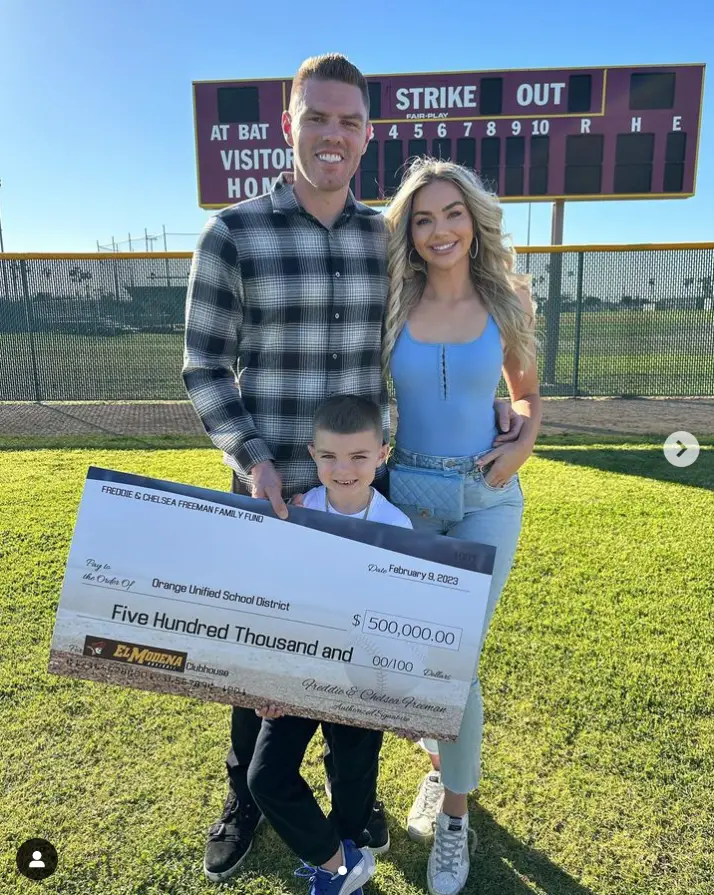 This was such a generous donation by the Freeman family, and one that will change El Modena High School forever. It's so nice to see the Freemans giving back, and especially giving back to the places that helped Freddie get to where he is today.
Chelsea shared three photos from the day, including one in front of Freddie's old locker at the school. It's safe to say that locker room is going to look much different this time next year, in the best way possible.
Dodger fans are very lucky to have Freddie on the Dodgers, both because of what he does on the field, and what he and his wife do off the field. The Freemans were very philanthropic during their time in Atlanta, so it's nice to see them bringing those same values to Los Angeles.
Luckily for Dodger fans, Freeman is just getting started in LA. He still has five more years under contract with the team, which is a blessing for Dodger fans everywhere.
Have you subscribed to our YouTube Channel yet? Subscribe and hit that notification bell to stay up to date on all the latest Dodgers news, rumors, interviews, live streams, and more!