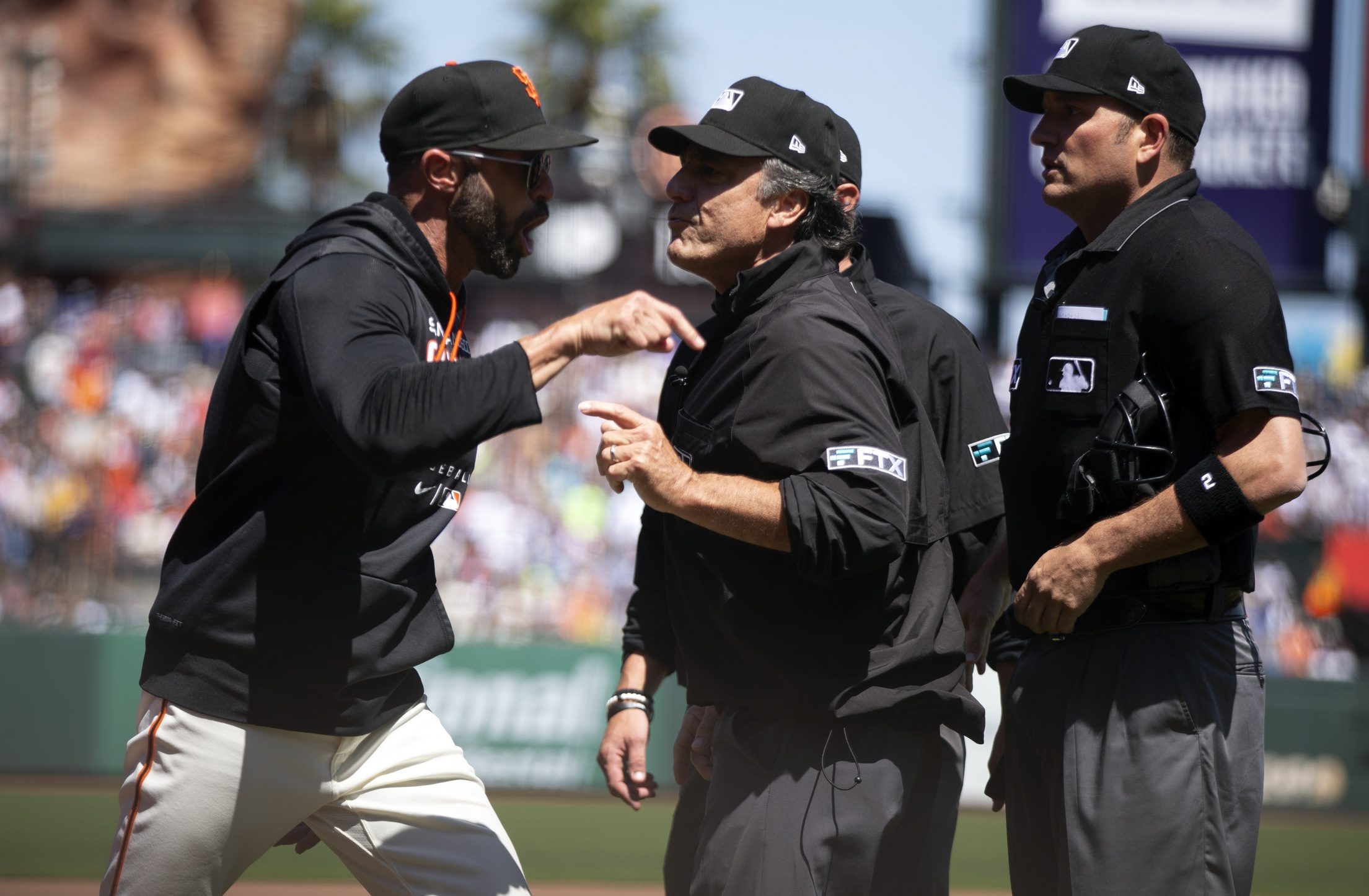 Dodgers Team News
Giants Fell Apart With Cheating and Ejections Over An 8 Game Sweep by the Dodgers
Oh, how the mighty have fallen. The Giants went from knocking the Dodgers off of the NL West throne last year to being an embarrassment of the division in 2022. It's been a pretty wild spiral to watch, especially given the talent that they've had on the roster from last year. 
And while injuries have also plagued San Francisco, it's becoming more and more clear that 2021 was a fluke of epic proportions. Getting swept in back-to-back 4 game series by the Dodgers over the last couple of weeks was just the cherry on top of what has been a horrific year for them. 
And they're not handling it well. It started in the last series in Los Angeles, being accused of what some teams could consider cheating. The Giants had their first base coach out of the coach's box in that last series, apparently trying to sneak some signs from catcher Will Smith. The Dodgers caught it right away. 
Then the series shifted to San Francisco this week. The Dodgers rolled past them with ease for most of those games, only having a little bit of trouble on Wednesday afternoon. But that was when the lid blew off for the Giants. 
After striking out James Outman, Giants reliever Jarlin Garcia stared directly at Mookie Betts and Outman and mocked the Dodgers' patented helmet knock celebration. Umpires told Gabe Kapler that he needed to take care of that, and Kapler exploded. 
It's almost sad to watch the Giants meltdown like this. Baseball is better when the Dodgers and Giants are going toe-to-toe for the division title and meeting up in the playoffs. But it's just one of those years for Gabe Kapler and his squad. 
Have you subscribed to our YouTube Channel yet? Subscribe and hit that notification bell to stay up to date on all the latest Dodgers news, rumors, interviews, live streams, and more!
Dodgers News: Chris Taylor Could Return This Weekend