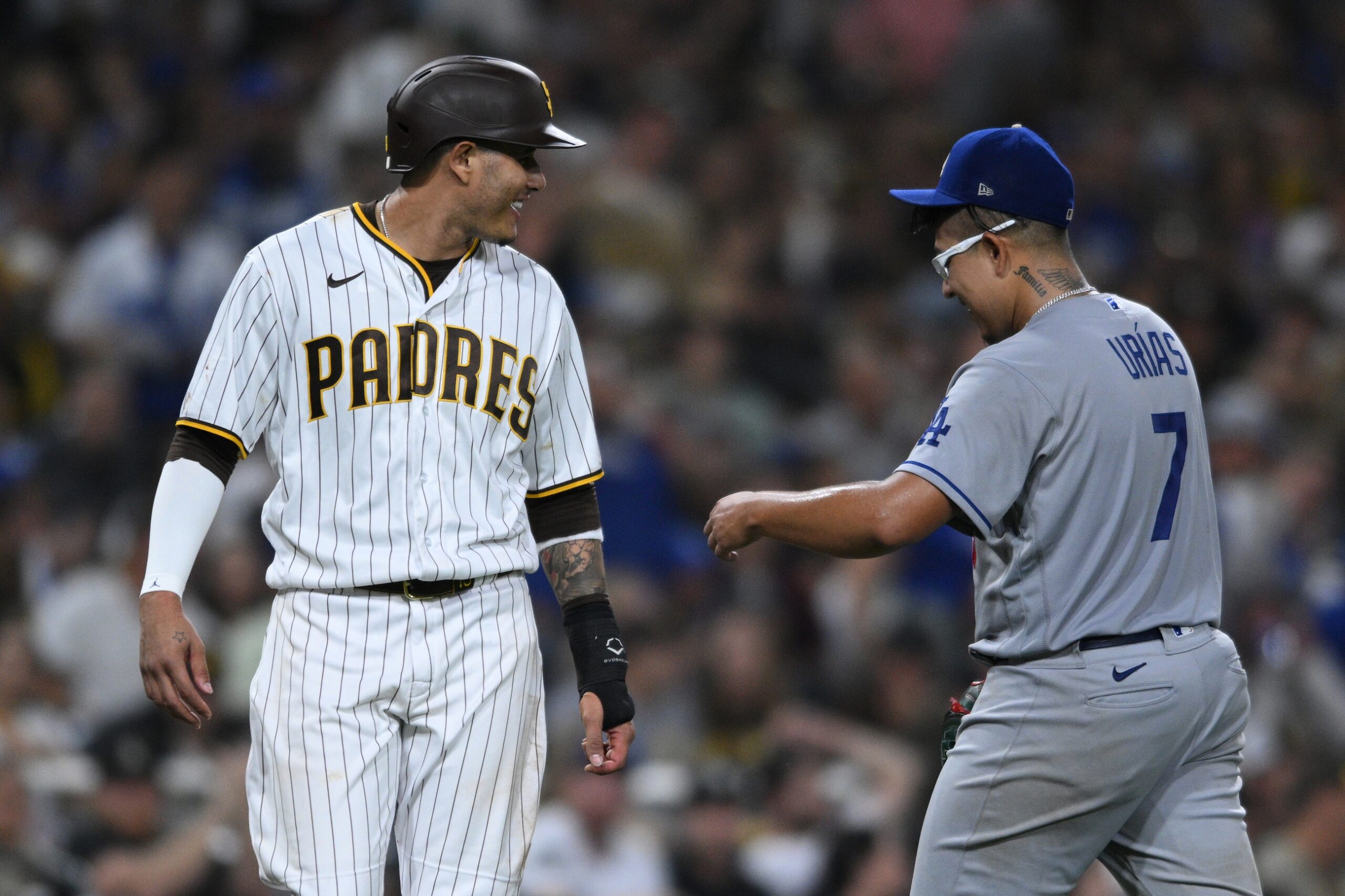 Dodgers Team News
Padres Manny Machado Taking 2 Days Off To Prepare For Los Angeles Dodgers
The Los Angeles Dodgers are getting set for their first series of the year against the San Diego Padres this weekend. This is the first time the teams are meeting since last year's NLDS, when the Padres ousted the Dodgers in four games.
The Dodgers vs. Padres matchups have been fun to watch ever since 2020, but this time, for the first time, the Dodgers seem to be coming in with more to prove.
After winning 111 games and dominating the Padres in last year's regular season, San Diego finally "slayed the dragon" (as they like to say) in the NLDS. Now, when the Dodgers come to San Diego this weekend, the home team will be playing with all the confidence in the world.
Whether we want to admit or not, this series will feel like more than just any other regular season series. The Dodgers already moved their rotation around to get their three best guys — Clayton Kershaw, Dustin May and Julio Urias — going against the Padres, and San Diego made a strategic move, too.
Padres star Xander Bogaerts had his first day off of the year on Tuesday, and Manny Machado got the day off on Wednesday. The timing, coming before a day off, is very interesting.
The Padres were giving Machado two days of rest before the big series against the Dodgers, one we can assume has been circled on his calendar since the schedule came out.
Machado is off to a slow start this season, hitting .235/.281/.378 with four home runs, 13 RBIs and 30 strikeouts. His .659 OPS would be the lowest in his entire career if it stood.
However, we know he's going to figure things out at some point. And knowing Manny, he's going to want to do that this weekend when the Dodgers come to town.
In his 301 career plate appearances against the Dodgers, Machado is slashing .253/.312/.448 with 13 home runs and 38 RBIs. In the 272 career plate appearances against the Dodgers that came with the Padres, Machado is slashing .260/.320/.448 with all 13 of those home runs and 31 RBIs.
We'll see how those numbers change this weekend for the well-rested Machado.
Have you subscribed to our YouTube Channel yet? Subscribe and hit that notification bell to stay up to date on all the latest Dodgers news, rumors, interviews, live streams, and more!