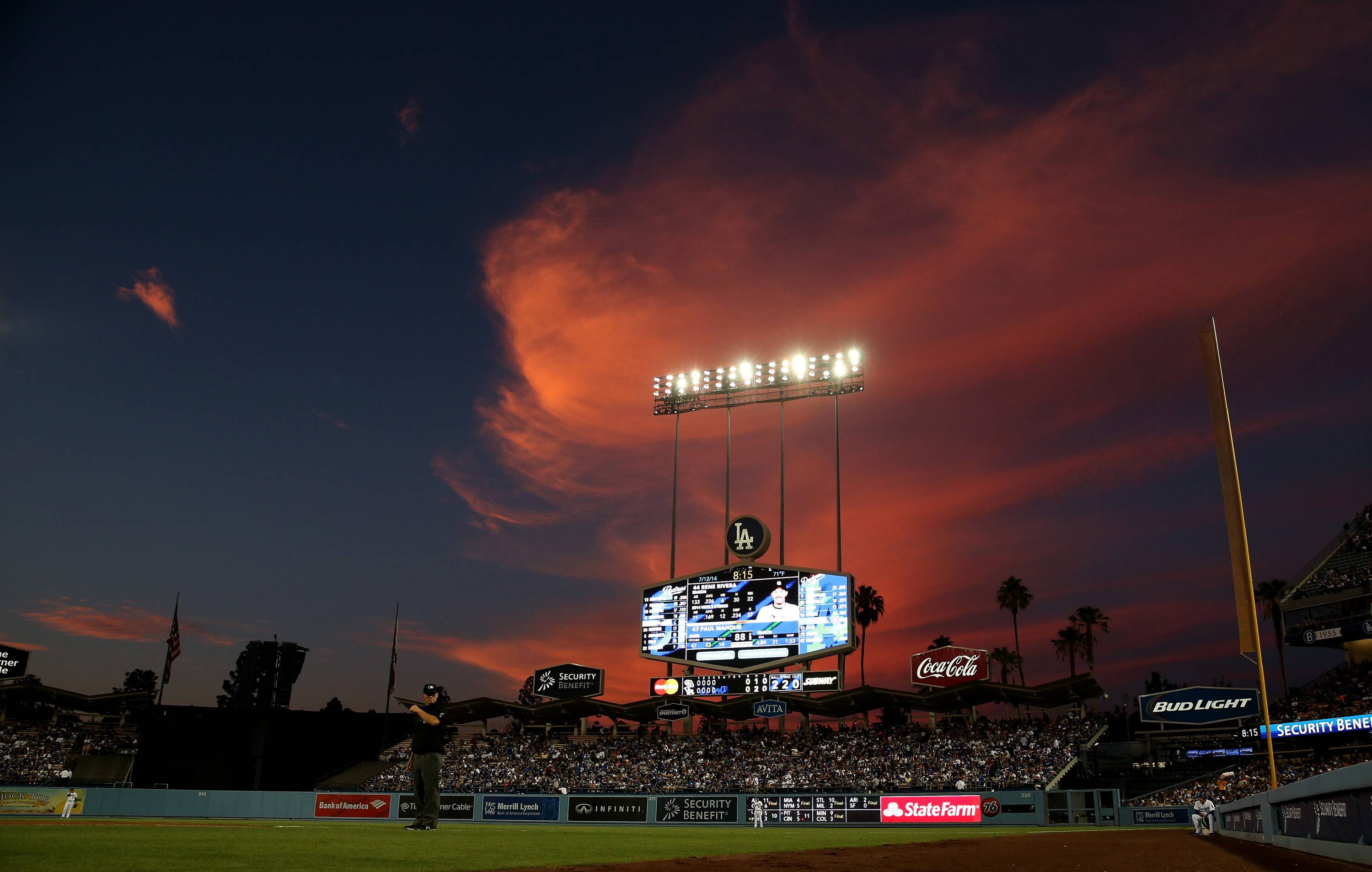 Editorials
The 2021 Los Angeles Dodgers: Nothing Gold Can Stay
Nature's first green is gold,
Her hardest hue to hold.
Her early leaf's a flower;
But only so an hour.
Then leaf subsides to leaf.
So Eden sank to grief,
So dawn goes down to day.
Nothing gold can stay."  – ROBERT FROST 
Baseball, despite the many numerous ways it can play with my emotions, is my sunshine on many otherwise cloudier days, shining and drawing me to it like that elusive pot of gold at the end of the rainbow. 
Living alone and relying only on one's self for strength and conviction during a pandemic sure can change a person's perspective on the meaning of true sadness, and so while shedding tears at the end of the baseball season had become a ritual for as long as I could remember, it no longer brings quite the same level of despair. Though the Dodgers' reign as World Champions ended about a week before any of us had hoped it would, this version of our beloved team still put on a special, unique show for us fans from March to October, one that like anything good in life, had to eventually come to an end. 
The end of the Dodgers season comes at a time where I face an upcoming winter of unknowns, both as a baseball fan and in the non-baseball life that my love of the Dodgers does such a good job of distracting me from. Visualizing more carefree sunny days – at Dodger Stadium and in my dreams – will help as I face the realities and fears of turning 50 and wondering if that means that my best days really are behind me. 
As with all other postseasons that have come before, I will miss the routine most of all, that feeling of waking up even on an off day (mentally) or a team off day and knowing the Dodgers will be playing again soon, and hope, at least for that moment, abounding. Soaking in the glorious sight of the Dodgers home whites under the lights at Dodger Stadium. Watching games with Joe and Orel and feeling comforted like they're old friends of ours, as their rapport and deep respect for each other grew over the last few years. 
It's that almost indescribable feeling of truly experiencing the baseball season, and there's just nothing better, nowhere else I'd rather be, nowhere else I truly feel I belong. Feeling connected to the game, to other fans, to the day to day happenings emotionally even when far away physically. 
So we close the door on the 2021 season and open the door to an off-season of inevitable change. No two teams are ever exactly the same, and as fans, neither are we from year to year. We can only hold out hope that maybe just a small amount of that season's gold can stay, if not on the field than at the very least, in our hearts as we anticipate what next year will bring. 
Like the Dodgers, I was never quite at full strength most of season, but I'm grateful that the season brought with it enough highs to make surviving the lows worth it, and gave us just enough hope for brighter days in the sun in 2022. 
…Is it Spring Training yet

? 
"You and I have been friends for a long time, but I know in my heart that I've always needed you more than you've needed me, and I'll miss our time together more I can say. But you know what — there will be a new day, and eventually a new year. And when the upcoming winter gives way to spring, rest assured it will be time for Dodger baseball." — Vin Scully, October 2, 2016)