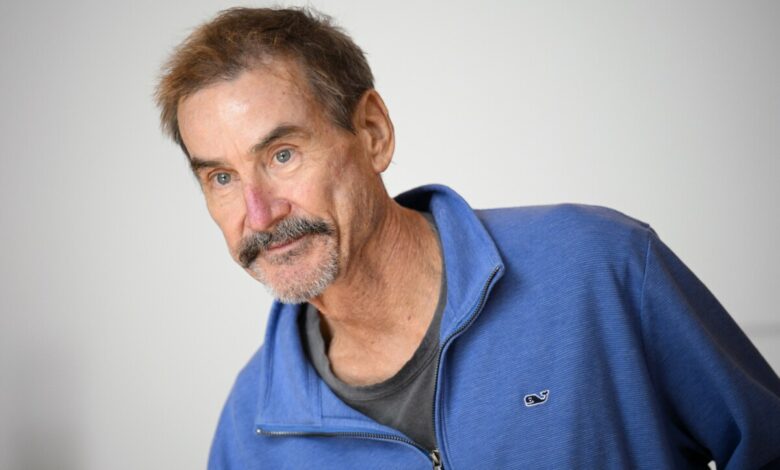 Dodgers Team News
The Dodgers React to the News of Padres Owner Peter Seidler Passing
Sadness struck the baseball world late Tuesday morning, as it was announced that San Diego Padres Chairman and owner Peter Seidler had died at the age of 63.
Seidler had been battling an illness for months and was in the process of recovering from an unknown procedure that he had back in September. His loss won't be taken lightly by the entire Padres organization, and the sport of baseball lost a great man.
The Dodgers released a statement about the passing shortly after the unfortunate news came about.
It's a sad day for everyone in the baseball world, and the Dodgers had massive respect for everything Seidler was. Today, we are all connected with the Padres organization.
Padres CEO Erik Greupner put together a statement on the loss of Seidler.
"The Padres organization mourns the passing of our beloved Chairman and owner, Peter Seidler. Today, our love and prayers encircle Peter's family as they grieve the loss of an extraordinary husband, father, son, brother, uncle, and friend. Peter was a kind and generous man who was devoted to his wife, children, and extended family. He also consistently exhibited heartfelt compassion for others, especially those less fortunate. His impact on the city of San Diego and the baseball world will be felt for generations. His generous spirit is now firmly embedded in the fabric of the Padres. Although he was our Chairman and owner, Peter was at his core a Padres fan. He will be dearly missed."

Per Erik Greupner via ESPN.com
His leadership was different than owners from other small market teams because he didn't believe that the Padres were a small market franchise. He wanted to show that they could compete with the bigger markets, and over the last few years, San Diego did just that.
Seidler badly wanted the Padres to win a World Series and did everything that he could to put together a contending team. He was committed to building a consistent winning organization, and the latest versions of the Padres were what he always imagined.
He truly was a beloved figure in the city of San Diego and around the game of baseball. San Diego will take time to mourn him, and he will be forever missed.
Photo Credit: Orlando Ramirez-USA TODAY Sports
Have you subscribed to our YouTube Channel yet? Subscribe and hit that notification bell to stay up to date on all the latest Dodgers news, rumors, interviews, live streams, and more!