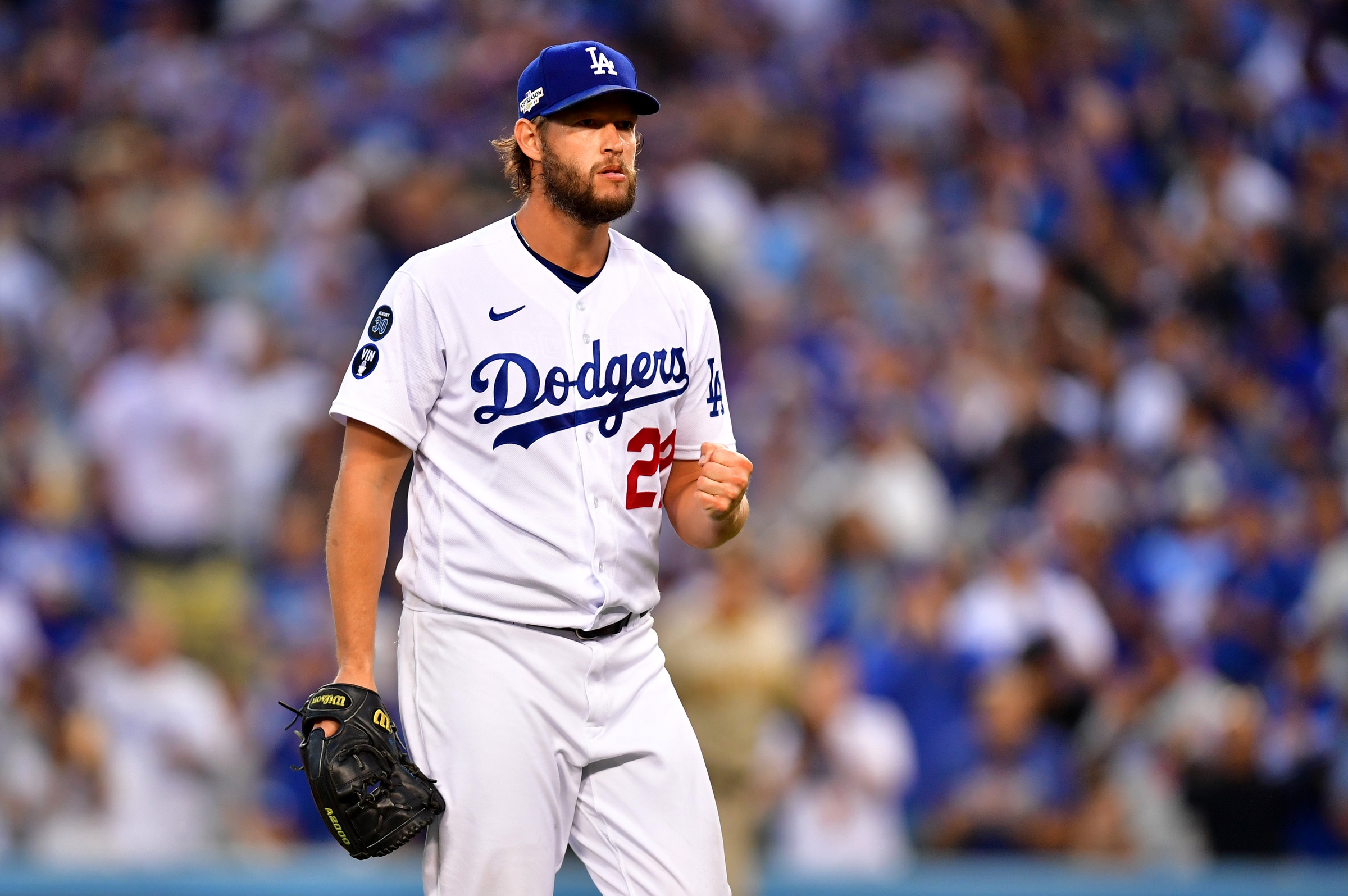 Dodgers Team News
Clayton Kershaw News: Dodgers Ace Lands on MLB's Top 100 List for 13th Year
The first time Dodgers pitcher Clayton Kershaw made MLB Network's Top 100 Right Now list, he was almost 23 years old, had been married for a couple months, and was heading into a season in which he would ultimately win his first Cy Young Award. A lot has changed since then. Kershaw's almost 35 now with three Cy Youngs and an MVP under his belt, and he and Ellen have four children.
One thing that hasn't changed? Kershaw is still on MLB Network's Top 100 Right Now list.
Kershaw posted a 2.28 ERA in 2022 with a stellar 0.942 WHIP. The only flaw in his season was that he made just 22 starts, spending time on the injured list two different times with lower back issues. Kersh hasn't started 30+ games in a season since 2015 because of back and arm issues.
But when he's on the mound, Kershaw is still one of the best pitchers in baseball. His 2.48 career ERA is the best in the live-ball era, and whenever he does decide to hang up his spikes, he'll start the five-year clock to when he sails into the Hall of Fame on the first ballot.
Kershaw's fastball isn't what it used to be, but his slider and curveball are still among the best in baseball and his pitching acumen is unparalleled. If he can stay healthy in 2023, he'll be a huge boon to what could be a sneaky good Dodgers starting rotation.
Have you signed up for the Dodgers Nation newsletter yet? Get the latest news, rumors, highlights and more right in your inbox every day! Keep up to date on every single thing involving your boys in blue!