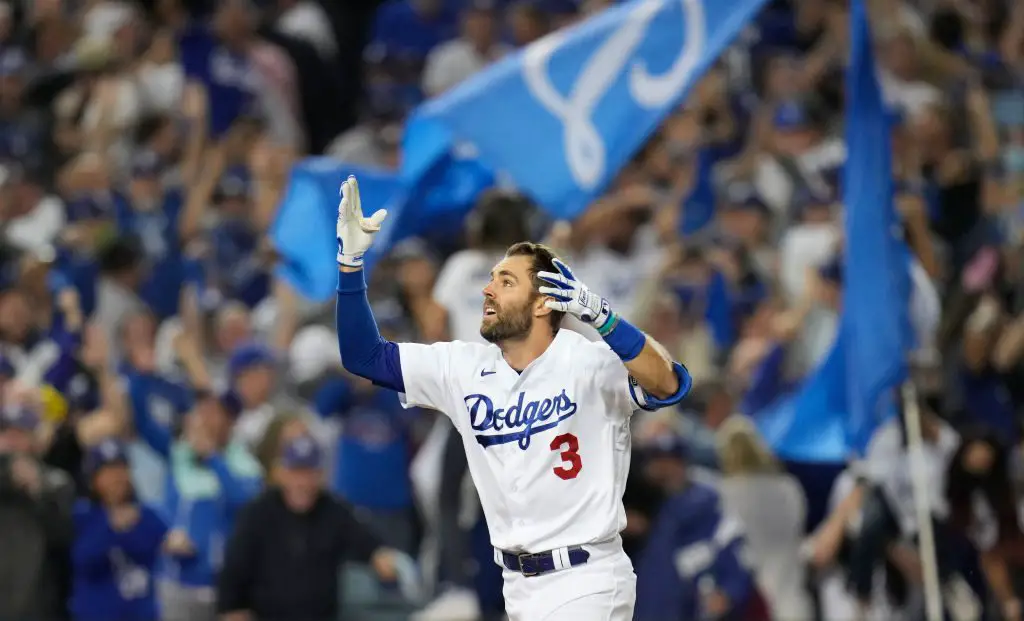 Dodgers utility star Chirs Taylor made an appearance on "Whistle," a sports and entertainment video content network that is meant to be relatable and uplifting. The segment CT3 was featured in was titled "Meet the Pets," in it, he talks about a variety of topics, most notably his time as a Dodger and major leaguer.
Taylor shares some of his favorite moments throughout his career.
"I look back at my career the walk-off homer against the Cardinals, that catch against Milwaukee, the World Series first pitch homer against the Astros, its always been a huge adrenaline rush. It's those moments that remind you 'this is why I play this game.'"
Those moments alone were some of the best moments we have witnessed as Dodger fans.
The Dodgers were finally in the World Series for the first time since 1988, and they were fortunate enough to open up game one of the 2017 World Series in front of the greatest fans in the world at Chavez Ravine. That first-pitch leadoff homerun was an incredible thing to witness, and it goes to show how far the Dodgers have come from CT3 hitting leadoff these past five years.
The 32-year-old also had the catch of the 2018 postseason for the Dodgers. Taylor made the catch of his life in game seven of the 2018 NLCS in Milwaukee. He chased down and made an incredible catch in the fifth inning off of that year's MVP, Christian Yelich, and saved a run and maybe more.
And, of course, the Wild Card walk-off in the 2021 postseason. The 106-win Dodger team had to play in a win-or-go-home elimination game to move onto the NLDS. Chris Taylor, who didn't even start in the game, enshrined himself into Dodger and MLB postseason lore with a walk-off in the bottom of the ninth that sent Dodger fans into a frenzy.
Taylor has been with the Dodgers for the past six and a half years and he already has so many iconic and clutch moments in Dodger blue. To think we only traded away pitcher Zach Lee to acquire Taylor is an absolute steal by the Dodgers organization.
LA loves CT3, and we wish him health for the 2023 season. When Taylor is on, he is one of the better players in an already-stacked Dodger team.