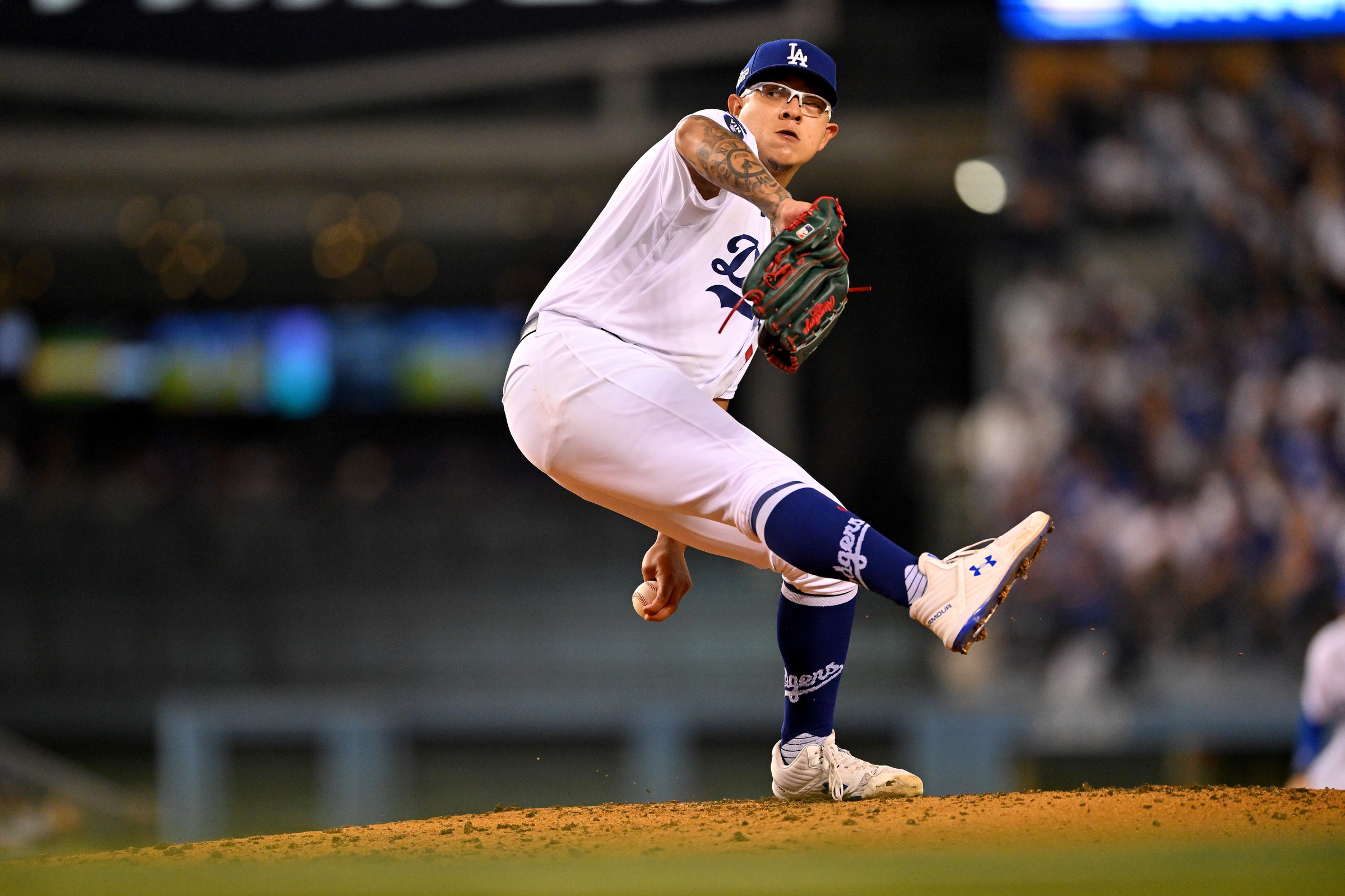 Baseball isn't played on paper, but in the offseason, the "on-paper" projections are all we have. This is the latest installment in our series looking at the projections for key members of the 2023 Dodgers. We've done a handful of position players; now it's time to take a look at Julio Urias.
Here are the expected stat lines for Urias from three projection systems: RotoChamps, Steamer, and Marcels (in the format of IP ERA K BB WHIP).
RotoChamps: 178 3.54 172 42 1.010
Steamer: 190 4.03 183 50 1.230
Marcels: 166 2.77 163 41 1.036
Just to be clear, let me restate this: The Steamer projection system says Urias will be healthy — the healthiest he's ever been, really, setting a career high in innings pitched — but also that he'll be worse than he's ever been. Urias, who has a career ERA of 2.82 and 2.61 over the last five seasons, is going to be completely healthy but post a 4.03 ERA.
Yeah, I don't get it. And RotoChamps has him with an excellent WHIP, right around his career mark, but with an ERA three-quarters of a run higher.
What it all boils down to is that the projection systems haven't figured out how to deal with a guy who consistently induces weak contact. The data tells them those guys are super rare, so the logical thing to do is to treat them like they don't exist. Their overall projections will end up pretty solid, but for individuals like Urias — who has shown over a long span that he does consistently induce weak contact — they're going to swing and miss pretty spectacularly.
The Marcels projection feels pretty close. It's probably not realistic to expect Urias to match last year's league-leading 2.16 ERA, but somewhere in the mid- to high-2.00s feels right.
The Dodgers will be counting on Urias to maintain his role as staff ace, with Clayton Kershaw, Tony Gonsolin, Dustin May, and Noah Syndergaard behind him and a handful of pitching prospects waiting in the wings. They'd likely be disappointed if he has a 4.03 ERA, although Steamer's 190 innings would certainly make them happy.
Julio will be going into his walk year, pitching for a big contract in free agency. Can he continue his trend of outperforming his strikeout rates, or will 2023 be the year Steamer finally gets it right with their Urias pessimism? I know what I'm betting on.
Have you signed up for the Dodgers Nation newsletter yet? Get the latest news, rumors, highlights and more right in your inbox every day! Keep up to date on every single thing involving your boys in blue!