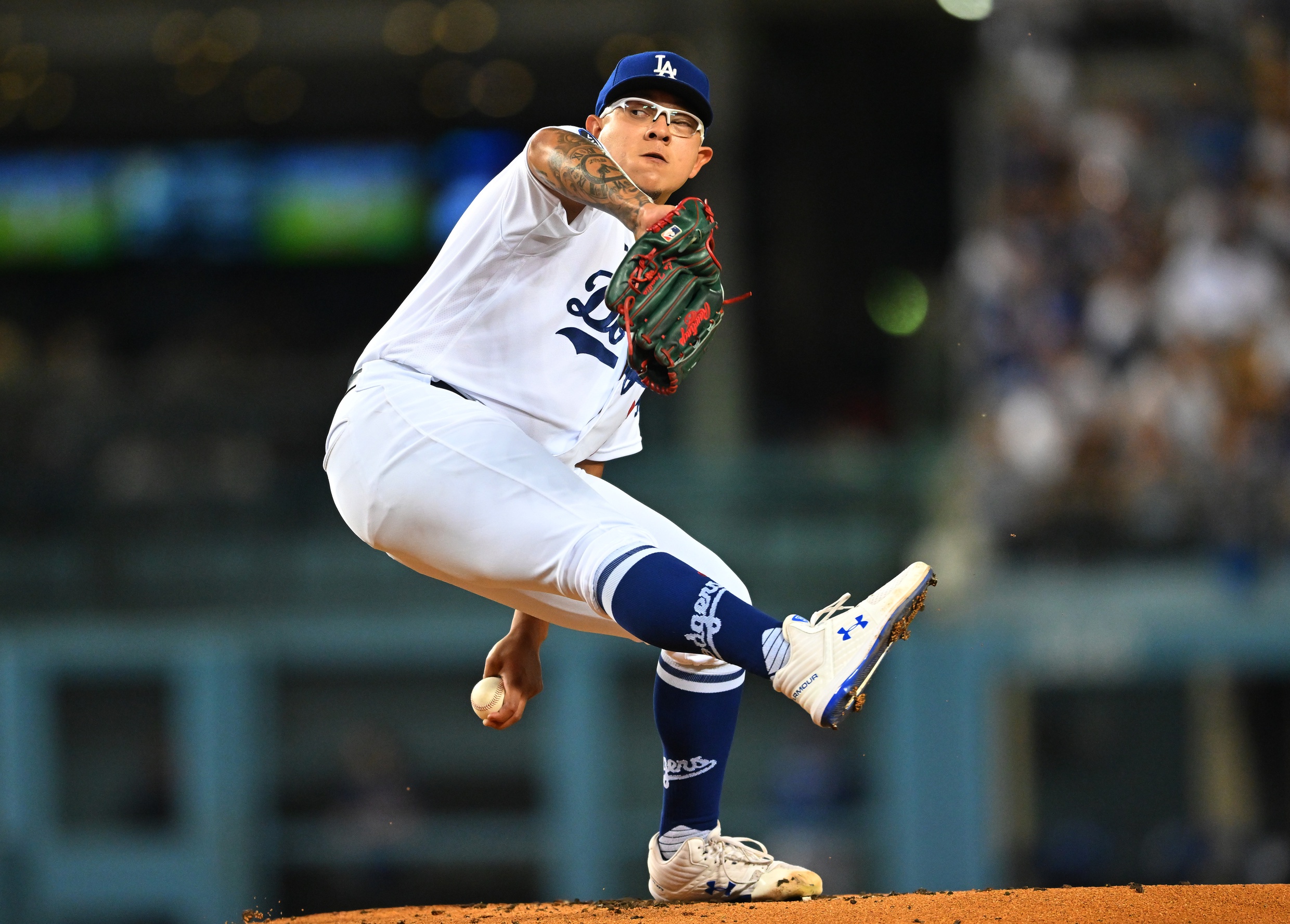 Julio Urías capped an outstanding 2022 season off on Tuesday by allowing two runs in five innings, settling his season-ending ERA at a remarkable 2.16, easily good enough to earn him his first ERA title.
#Dodgers Urias on winning the ERA title: "I felt like last year was an incredible year, winning 20 games something really important in my career. Winning the ERA title isn't easy, you have to beat a lot, a lot of great pitchers. I feel very fortunate to have accomplished that."

— Juan Toribio (@juanctoribio) October 5, 2022
Julio Urías on winning the ERA NL crown: "it's something really special." #Dodgers

— Michael J. Duarte (@michaeljduarte) October 5, 2022
Urías is right — it is really special. This is the eighth time in the last 12 years a Dodger has led the National League in ERA, and Julio is the fourth different L.A. pitcher to accomplish the feat in the last eight seasons (along with Zack Greinke in 2015, Clayton Kershaw in 2017, and Hyun Jin Ryu in 2019). It's actually the eighth time in the last 12 seasons a Dodger led the league, with Kershaw claiming the four titles leading up to Greinke's win in 2015. That had had just one ERA title in the 26 years before that.
Urías is also the first pitcher from Mexico to win an ERA title. Surprisingly, Fernando Valenzuela never came very close, finishing seventh in the NL in his Cy Young season in 1981 and topping out at fifth the next season.
Julio Urías is the first Mexican pitcher ever to win an ERA title. Fernando Valenzuela finished in the top 10 four times, but never higher than fifth.

Teddy Higuera finished second in 1986.

Ismael Valdez was actually the highest for a Dodger, with two 4th-place finishes.

— Jeff J. Snider (@snidog) October 5, 2022
Julio is quite proud of his heritage, so it's undoubtedly meaningful for him to do something no Mexican-born pitcher has ever done.
Unfortunately, the ERA title probably won't be enough to earn Urías the Cy Young Award, with Sandy Alcantara finishing second in the ERA race and throwing 50+ more innings than Julio. Dodgers manager Dave Roberts knows who he'd vote for, though.
"Obviously, I'm biased but he has my vote," Dave Roberts said of Julio Urías' Cy Young candidacy. "He's been an ace for us all year long."

— Fabian Ardaya (@FabianArdaya) October 5, 2022
Cy Young votes will be cast this week, but we won't find out the winners until mid-November. Between now and then, the Dodgers have one other item of business to take care of: go win the World Series. And Urías is their ace heading into that endeavor.
Have you subscribed to our YouTube Channel yet? Subscribe and hit that notification bell to stay up to date on all the latest Dodgers news, rumors, interviews, live streams, and more!