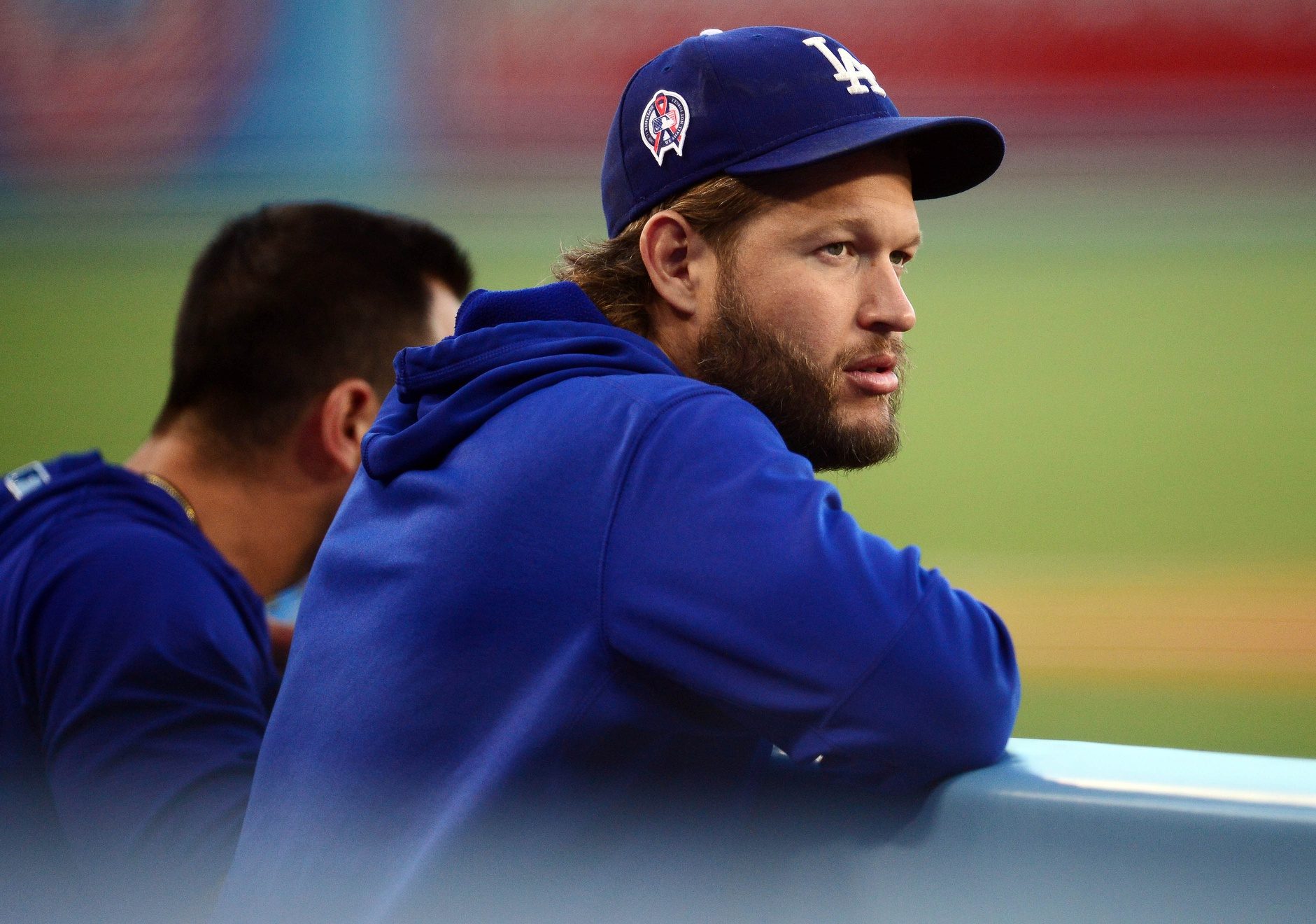 When you're a highly accomplished athlete who's made millions during his career, you're bound to have some great sports collectibles. Long-time Dodgers pitcher Clayton Kershaw is no exception.
In an interview on the Dan Patrick Show, Kershaw happened to be doing the Zoom call from his man cave that was chock-full of incredible sports memorabilia. If you happened to pause the chat at just the right time, you'll see a number of priceless goodies.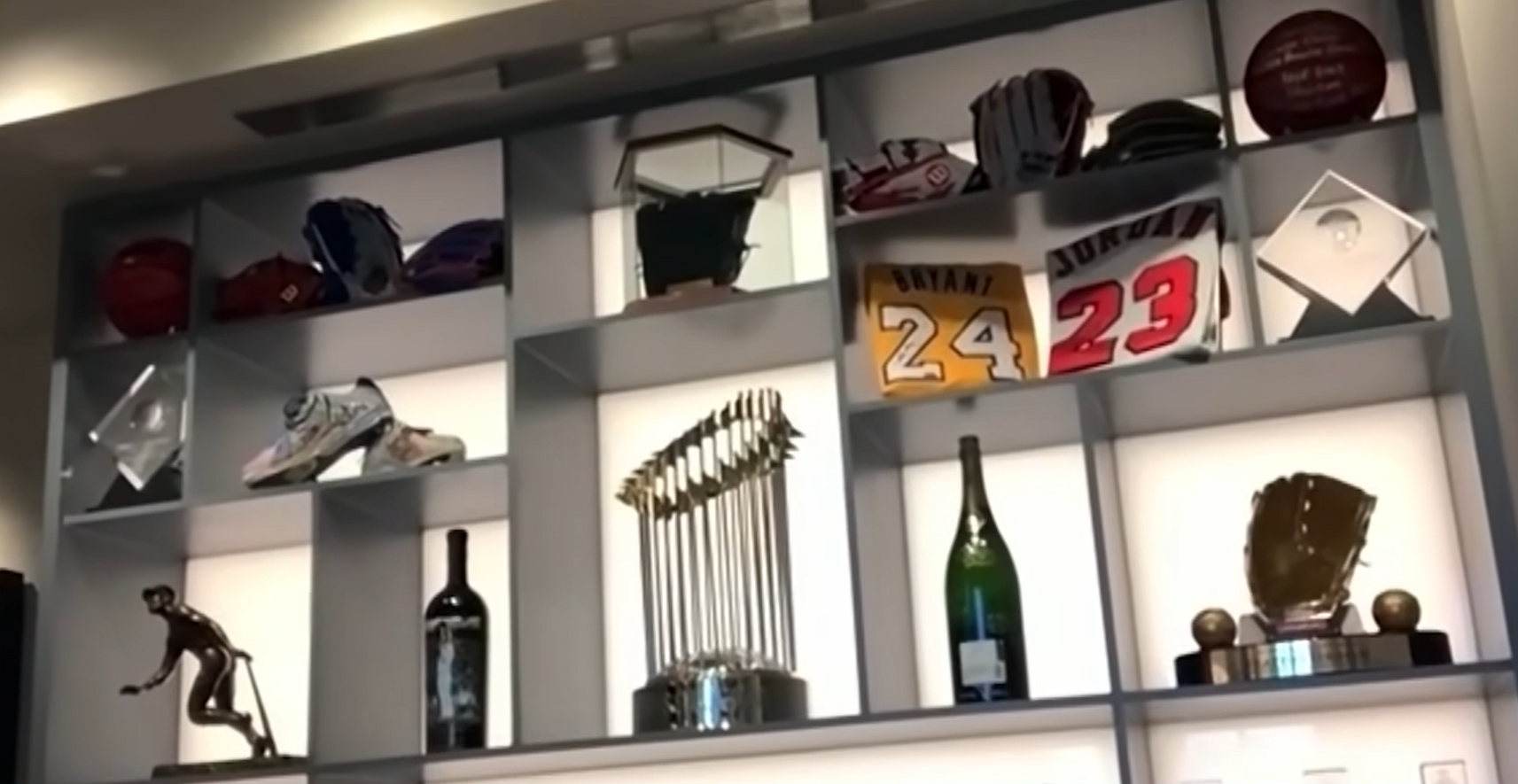 Signed Kobe Bryant and Michael Jordan Jerseys
Turns out, Kershaw is pretty partial to the autographed Kobe and MJ jerseys. Despite the bevy of incredible items in his trophy case.
"The Kobe and the Jordan jersey are probably my two favorite things up there."
Patrick then asked if Kershaw, a fellow LA sports legend himself, how deep his relationship with Kobe was.
"I didn't know him very well. Got to meet him twice. Kinda the same thing [as John Wooden]. Just an admiration for his work ethic. I think that's what I admired most. The competitive drive and the spirit. Being in LA, that's what you hear 'Kobe, Kobe, Kobe'. So I got to know him just from being out here."
LAKERS 24/8: Greatest Kobe Bryant Stories Ever Told, Defining Moments, Dunks, Shots | Black Mamba Rises Part 1
As for the Jordan jersey, Kershaw couldn't remember for the life of him when or where he got it.
"I don't know how I got that. I've never met him. To me, he's the best. I didn't chase him down in the parking. I don't know how I did it. It was probably a silent auction or a charity event."
Signed John Wooden Basketball
Kershaw has a deep reverence for the greatest college basketball coach of all-time.
"John Wooden is awesome. What he stood for, just so great."
The lefty also recalled the one time he got to meet Wooden.
"The Dodgers had a leadership program right when you were a rookie. There was 15 of us and we got to have dinner with John Wooden one night. It was towards the end of his life, but he talked to us. He took the time to meet each one of us. Such an amazing man, it was awesome." 
Those are just the highlights, but other items in Kershaw collection were:
2020 World Series championship trophy
2012 Roberto Clemente award
3 Cy Young Awards (not in the above image)
2011 Rawlings Gold Glove award
Magic Johnson signed basketball
A bottle of champagne, presumably from the 2020 World Series celebration
A custom bottle of wine to commemorate his 2014 no-hitter
Behind him in the interview, a print of the 2020 World Series celebration at Globe Life Field is prominently displayed. 
Dodgers fans are hoping Kershaw is willing to make space for another World Series trophy. Maybe another Cy Young too.
Have you subscribed to our YouTube Channel yet? Subscribe and hit that notification bell to stay up to date on all the latest Dodgers news, rumors, interviews, live streams, and more!
NEXT: Caleb Ferguson Provides Perspective on Rehabbing During MLB Lockout