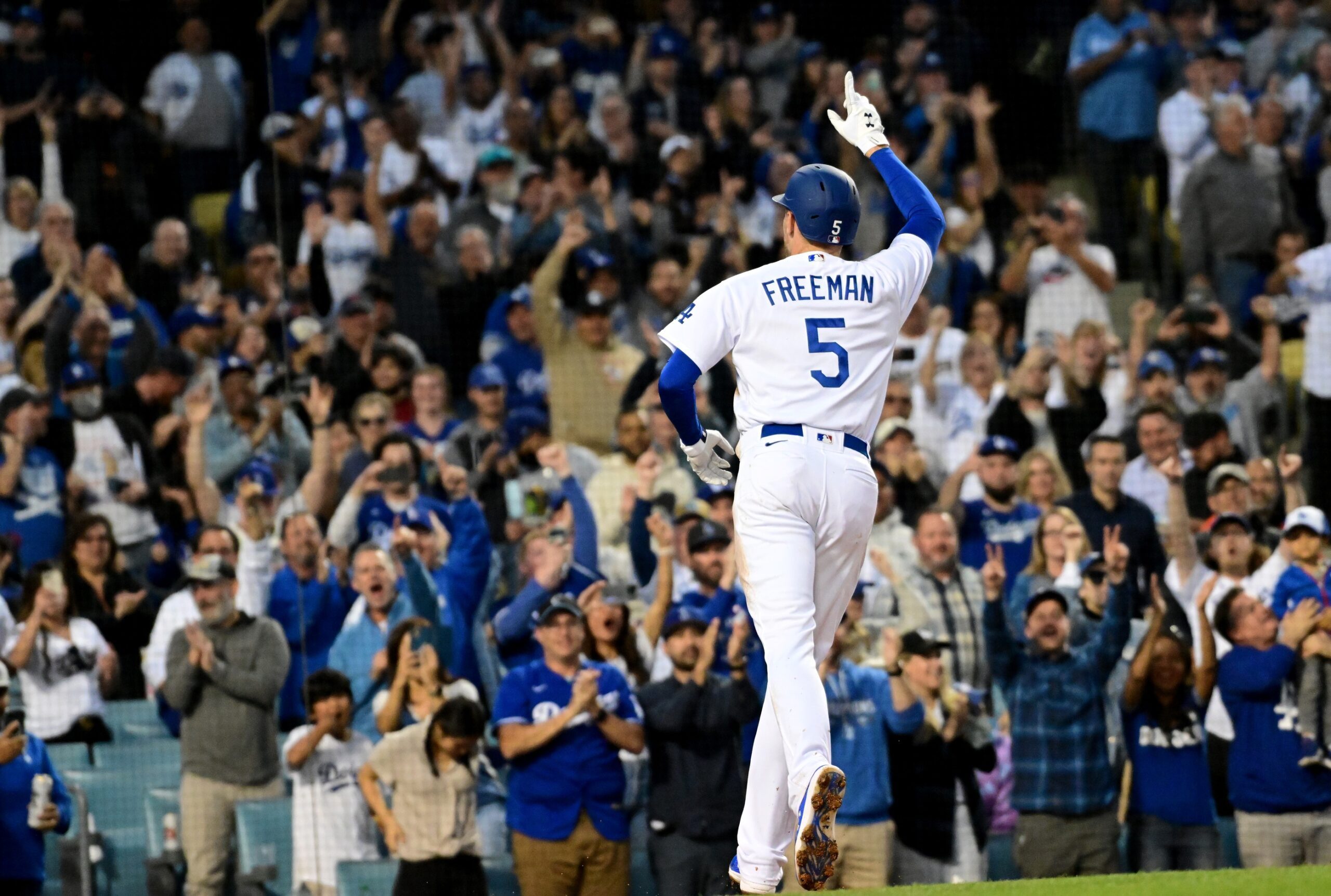 Dodgers Team News
Dodgers: Alex Wood Says 'Real' Braves Fans Won't Boo Freddie Freeman in Atlanta
Freddie Freeman will make his first visit to Truist Park in a visitor's uniform this weekend. Freeman and the Dodgers are set for a three-game series against the Atlanta Braves this weekend for the middle of LA's nine-game road trip. 
It's a weekend that many, including Freddie, have had marked on their calendars.
For one, Freeman is set to receive his 2021 World Series ring over the weekend.
Secondly, it will be his first time playing in Atlanta after choosing the Dodgers over the Braves in free agency this winter. Some Braves fans absolutely ripped Freddie for his decision and ardently voiced their displeasure. All over the internet. 
One fan posed the question of whether or not Freddie will get booed in his first game back on Friday. Former Dodgers pitcher Alex Wood absolutely slammed the question and argued that any "real Braves fans" should be laughing at the idea of booing the franchise icon.
The fact that this is even a question is literally the dumbest thing I have ever heard in my entire life. One of the best in franchise history, a pillar of the Atlanta community and potential future HOF. Real Braves fans should be laughing at this. https://t.co/1KYsKVulqr

— Alex Wood (@Awood45) June 21, 2022
To Wood's point, Freeman spent his first 12 big league seasons in Atlanta and helped the Braves win their first World Series since 1995 last year (and beat the Dodgers in the process). He won a league MVP, three Silver sluggers, and a Gold Glove during his tenure in Atlanta. He has a bullet proof resume from his time in Atlanta.
Whether or not Atlanta fans remember all of that, is anybody's guess.
Have you subscribed to our YouTube Channel yet? Subscribe and hit that notification bell to stay up to date on all the latest Dodgers news, rumors, interviews, live streams, and more!
Dodgers: Is It Time to Move Gavin Lux Up in the Order?