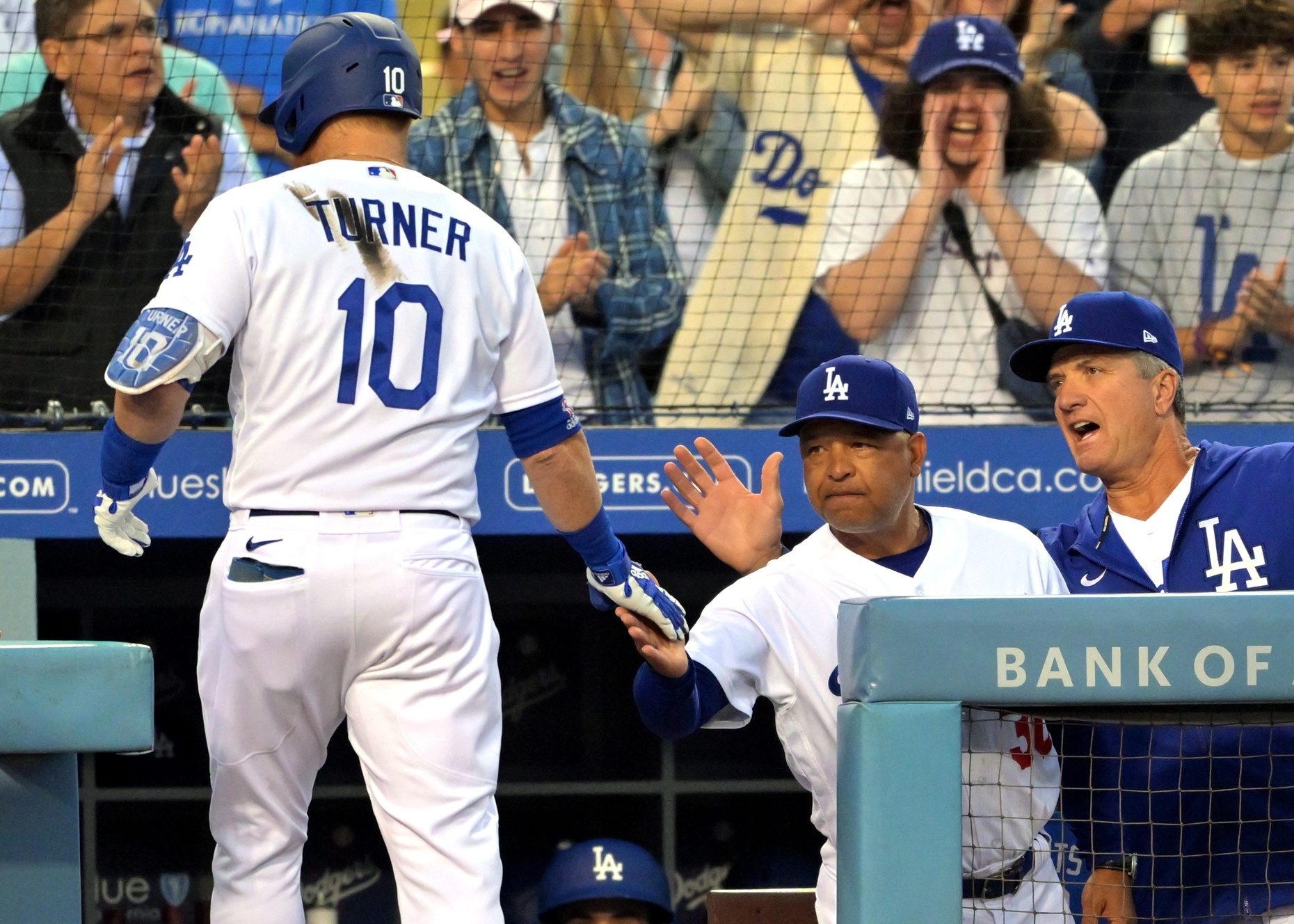 The way the Dodgers had been playing, losing Mookie Betts felt like just about the worst thing that could happen. It's never good to lose a superstar for a few weeks, but it's even worse when the offense is failing to get going and averaging far fewer runs per game than the previous month. 
But the tide appears to have shifted, even with Betts out due to a cracked rib. The Dodgers just put up 26 runs on the Reds over the course of three games, and they're starting to hit with runners in scoring position again. And Dave Roberts has loved what he is seeing. 
He spoke about a number of guys and what they are doing well after the latest win. 
"I think the at-bat quality from Chris Taylor has ramped up. I think Freddie, same thing. I think Trea Turner's at-bat quality, not just the hits but the situational everything, has ramped up. I think Justin (Turner) is taking much better at-bats now. So I think up and down the lineup … guys are starting to pick up that void of Mookie."
Will Smith has really been on some sort of run over the last month. He has posted a .929 OPS in the month of June and crushed 6 homeruns for the Dodgers. Add in the fact that Freddie has strung together 3 homers in the last 4 games, and you have a great recipe. 
Other Dodgers News
The Dodgers have a tough call to make with their bullpen, but a change in closer is apparently not on the table. Dave Roberts said they will not be going away from Craig Kimbrel in the 9th inning despite some atrocious outings, most recently allowing 2 runs to give away the game on Sunday.
Have you subscribed to our YouTube Channel yet? Subscribe and hit that notification bell to stay up to date on all the latest Dodgers news, rumors, interviews, live streams, and more!
Dodgers Roster: Edwin Rios Moved to the 60-Day Injured List