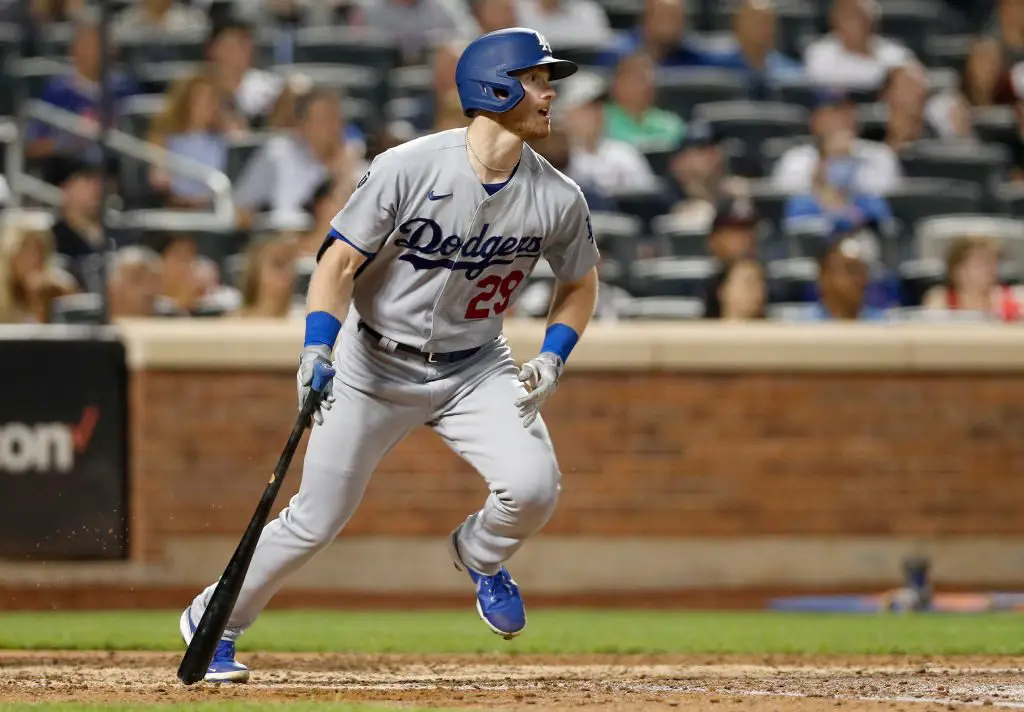 Dodgers Team News
Dodgers: Among First Base Options, Roberts Lists Billy McKinney for Some Reason
Is this a threat, Dave? In his pre wild card media availability on Tuesday, Dodgers manager Dave Roberts was understandably asked about who could or would fill in for the injured Max Muncy at first base. The expected names were listed… Matt Beaty, Cody Bellinger, Albert Pujols. Then he said Billy McKinney.
Yeah, I know, right?
McKinney has been on the injured list since early September, dealing with a hip impingement. The outfielder went out on a rehab assignment with Triple-A Oklahoma City last week before the end of the minor league season. He went 4-15 (.267) in 4 games. But in 37 games with the big league Dodgers, he collected just 12 hits in 82 at-bats (.146) — hardly numbers that are worthy of seeing time in an elimination game.
"We've got some options, but I'm going to think about it for another 24 hours, Dave said on Tuesday. "If a guy starts a game, he may not finish the game there, trying to keep some optionality with the lineup, with the defense, all that stuff."
Dave cited defense as a big factor in his eventual decision for who will start tonight at Dodger Stadium. With Max Scherzer as a heavy fly ball pitcher, it's fair to assume that Cody Bellinger will be the starting centerfielder. Notably, Roberts did seem to make it seem like he's less sold on Gavin Lux's outfield defense. At any rate, between Beaty and Pujols at first, Beaty's defensive numbers have been better this year, albeit in short work.
Beaty, Pujols, and Bellinger all were seen getting work at 1B on the field during Tuesday's practice day. McKinney was not. So, by all accounts, chances are that he's not a true option at first base, at least as a starter. But there is a reasonable shot that he will be on the active roster later this afternoon. With Clayton Kershaw injured and off the roster, as well as Max Muncy, plus Walker Buehler expected to be off the roster on Wednesday (he would start Friday's NLDS game 1), there's definitely room for Billy McKinney. It just will make most Dodgers fans feel better to not hear him listed as a potential replacement for Muncy.
Please, Dave.
NEXT: Trea Turner is Not Scared of a Do-or-Die Wild Card Game