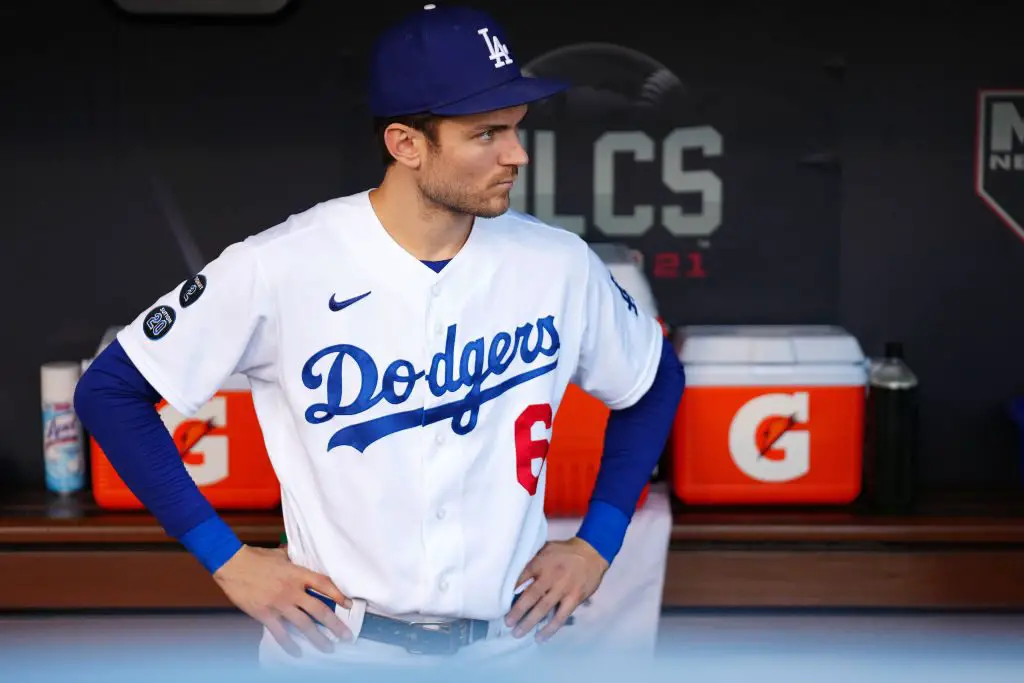 Dodgers Team News
Dodgers: An Adjustment Leads to Trea Turner's Bat Showing Life for LA
When the Dodgers acquired Trea Turner along with Max Scherzer back in July, they were hoping to get a guy who could help create a spark at the top of the lineup. Thankfully they received more than that as Trea's speed, power, and ability to constantly make contact won him the NL batting title and almost helped Los Angeles retake the division.
However, the postseason has been a different story for him. Through Game 4 of the NLCS, Turner was 8-44 (.182 average) with 1 RBI and 11 strikeouts. Not the kind of production the team had hoped for. Yet, Turner finally broke out of the slump in game 4 going 3-4 with an RBI. Dave Roberts was pretty happy to see him showing some life.
"It was nice for Trea to break out another club and hit the ball the other way and beat the shift and stay on a baseball. When he gets on base, a lot of good things happen and so tonight he really was working on that batting in batting practice today with the hitting guys and to see it play out like that was great."
It wasn't just Turner who showed up to the game with a new sense of confidence as the team exploded for 11 runs on 17 hits. What's more is the team had 11 two-strike hits, some even beating the shift that has so often hurt them. 
"I saw fight … I just saw continuing to fight. I saw the ability and the desire to use the other side of the baseball field to keep the line moving. That's who we are when we're at our best."
The Dodgers were able to stave off elimination another night and will head to Atlanta for game 6. If they can get Turner on track to help push the offense then the Braves are in for a rude awakening.
NEXT: Chris Taylor Makes History in Game 5 Against The Braves