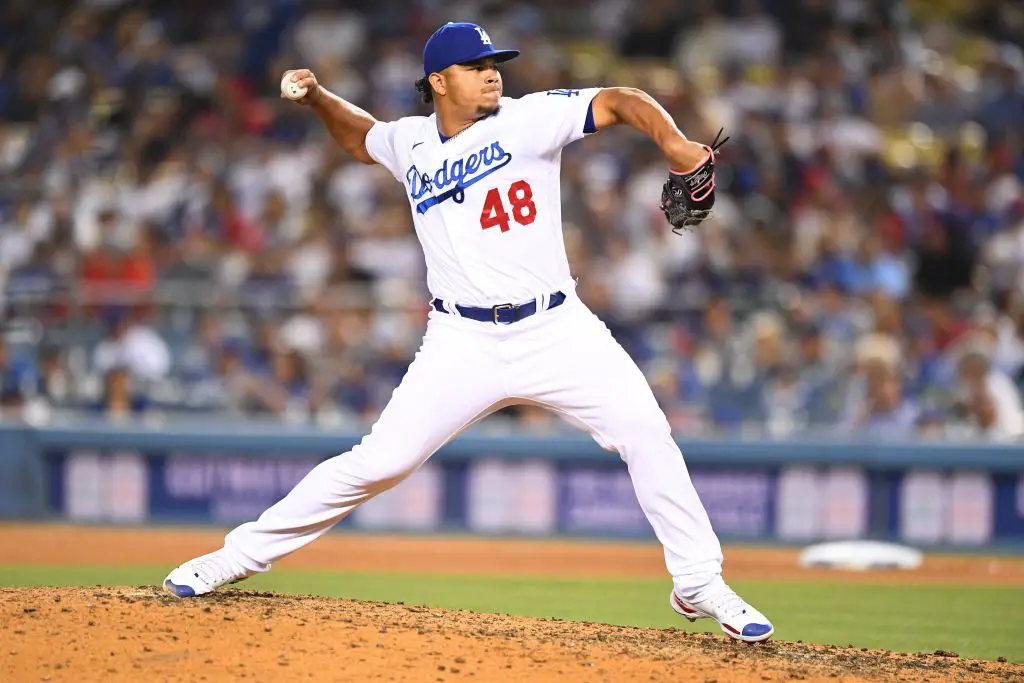 Dodgers Team News
Dodgers: Brusdar Graterol Found An Extra Gear in a Huge Spot in Game 5
Thursday night's win was highlighted by the Dodgers offense. In a series that has seen them struggle to get anything going with the bats, the Los Angeles hitters came out swinging and put up an 11 spot to stay alive in the NLCS. 
But the bullpen arms that came out for Dave Roberts deserve a lot of the credit. After Joe Kelly went down with an injury in the very first inning, the Dodgers relievers held it all together for the rest of the game. 
Brusdar Graterol was one of those guys that seemed to find an extra gear in a big spot. The Dodgers flamethrower spoke after the game through an interpreter about his extra motivation and how it led to success. 
Tonight I was a little bit extra motivated to help the team. I felt like I was throwing the ball really hard, really strong. I was very motivated.
Graterol came out firing fastballs at 102 mph seemingly on every pitch. He induced 2 quick groundballs before punching out Adam Duvall in his first inning. He followed that up with a really quick 5th inning and arguably could have pitched a third inning. 
Bullpenmate Evan Phillips also talked about Brusdar's outing and how impressed he was. 
Brusdar throws the hardest that I've ever seen. It might look effortless to you guys, and it does look pretty smooth and quiet, but he is a strong dude. It is no surprise that it comes out at 101, 102 miles per hour.
If the Dodgers are getting a true playoff version of Brusdar in 2021, it could not have come at a better time. Across his 7 postseason relief appearances, he has been hit with just 1 earned run and struck out 5 in 7.1 innings. 
Anytime a guy can come out and pump in 102 mph regularly, it's going to play up in the postseason. But Graterol has also been mixing in that slider much better than before, and that could prove to be a deadly combination for opposing hitters. 
Dodgers Injury Update: Max Muncy Out of Elbow Brace, Remains Hopeful for Return