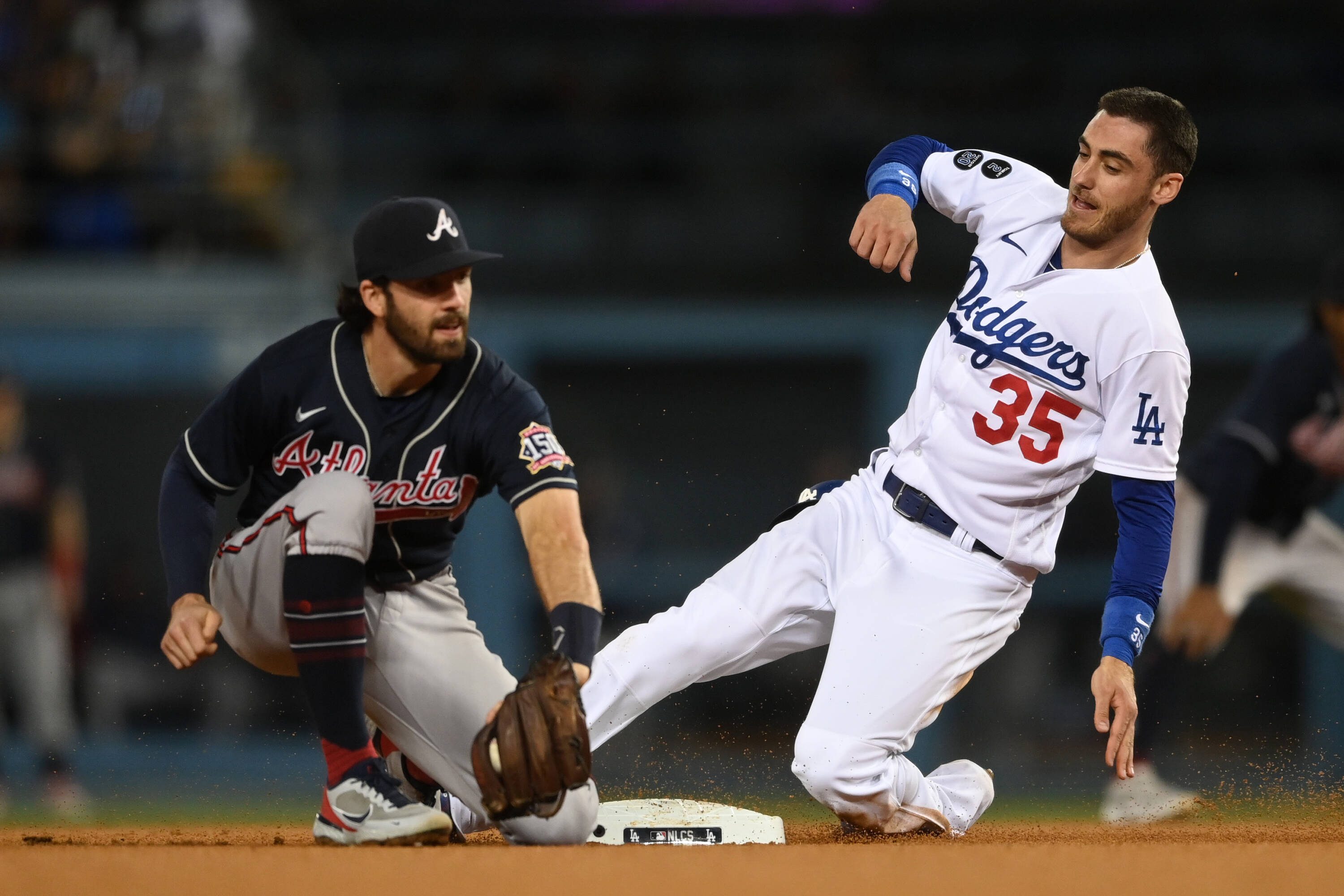 Cody Bellinger's 2021 regular season was far from ideal. The 2019 NL MVP hit .165 and missed a slew of games due to injury. It was simply a season to forget.
More than ever, the Dodgers need a bounce back season from their right-handed slugger. 
The Athletic's Jim Bowden tabbed Bellinger as one of the 12 players he's excited to see in spring training. Once spring training officially starts, of course.
"I'm eager to see if Bellinger will finally go back to his 2019 hitting mechanics or continue to experiment. What we see during spring training should provide a good indication of the type of season he'll have, and that will be important for the Dodgers…"
Bowden notes how the departure of shortstop Corey Seager to Texas and Max Muncy's elbow injury put even more pressure on Bellinger to produce. 
The former MLB GM also ran down the host of tweaks and adjustments Bellinger has made in the batter's box over the last two years.
"All the while he's changed his batting stances, preload movement, bat angle, start triggers, leg start positions and eye locations more than seemingly any other hitter in the game."
Although his regular season numbers were abysmal (.542 OPS), Bellinger slashed .353/.436/.471 in 12 playoff games in 2021.
Bellinger, and the Dodgers, are hoping the slugger can parlay his October success at the plate into a productive 2022 regular season.
Spring training won't make or break Bellinger's 2022, but it could indicate which way he's trending. 
Have you subscribed to our YouTube Channel yet? Subscribe and hit that notification bell to stay up to date on all the latest Dodgers news, rumors, interviews, live streams, and more!
NEXT: Agent Outlines Potential Freddie Freeman-LA Deal