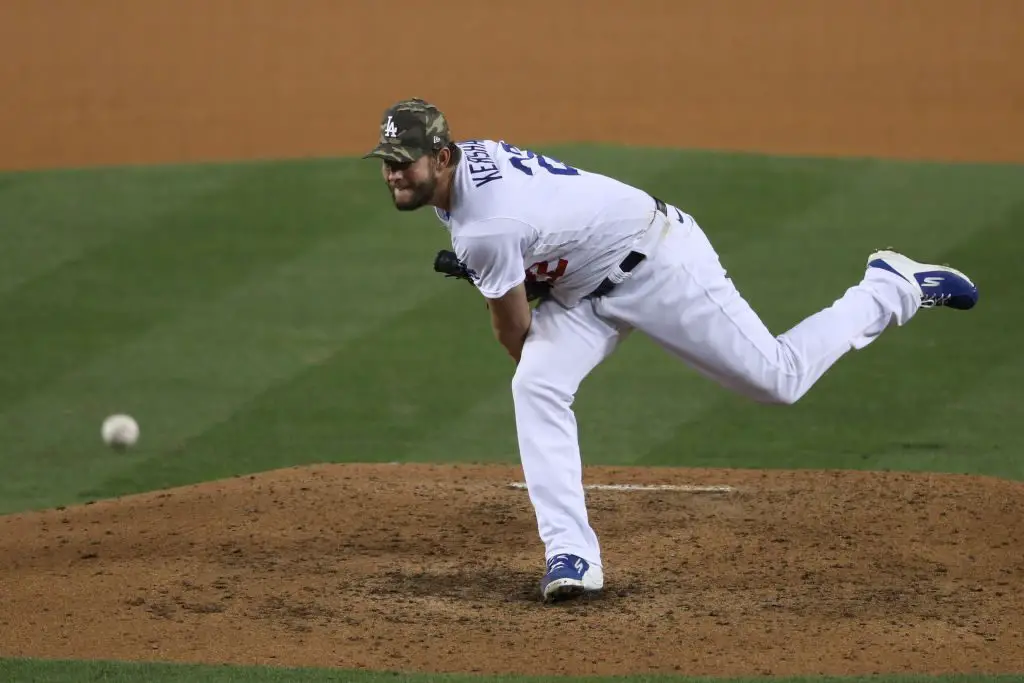 Dodgers Team News
Dodgers: Clayton Kershaw Won't Be 'Swayed' to Texas by Seager Recruitment Attempts
Dodgers franchise cornerstone Clayton Kershaw is currently a free agent. The pitcher decided not to sign a contract before the MLB lockout began on December 1st.
A superstar signing with his hometown team is a common narrative for any free agent in any sport. In the case of Kershaw, that team is the Texas Rangers. He played his high school ball at High Park High School. Just 23 miles away from Globe Life Park.
That plot has thickened since the Rangers signed former Dodger shortstop Corey Seager this offseason. Seager and Kershaw played together for seven seasons.
Dodgers insider David Vassegh isn't at all concerned that Seager will be able to influence Kershaw's free agency decision.
"Everybody talks about Kershaw and being recruited by Corey Seager. That's not going to happen. Clayton Kershaw is an independent thinker he's not going to be swayed by Seager. When you look at the Dodgers and Kershaw, it makes sense for him to come back."
Kershaw started 22 games in 2021 and recorded a 3.35 ERA. An elbow injury kept him sidelined for most of the second half. The lefty only made four starts after the All-Star break. He has battled injuries in the past, but an elbow injury was uncharted territory for the three-time Cy Young winner.
With that in mind, Andrew Friedman and the Dodgers didn't submit a qualifying offer to Kershaw to give him more time to decide his future.
Vassegh doubled down on the lefty returning to Los Angeles if he does want to pitch in 2022.
"It makes sense for him to come back. You talk about Kershaw and being a creature of habit, and routine oriented guy, well, the routine is, when baseball season starts to come to Los Angeles. That's part of his routine. That's what he comfortable with."
The lefty is infamous for his game-day routine. Keeping to a rigid pregame ritual is a big reason he's been so successful throughout his career.
David Vassegh is confident that Kershaw will be routinely starting in Los Angeles, not Dallas, in 2022.