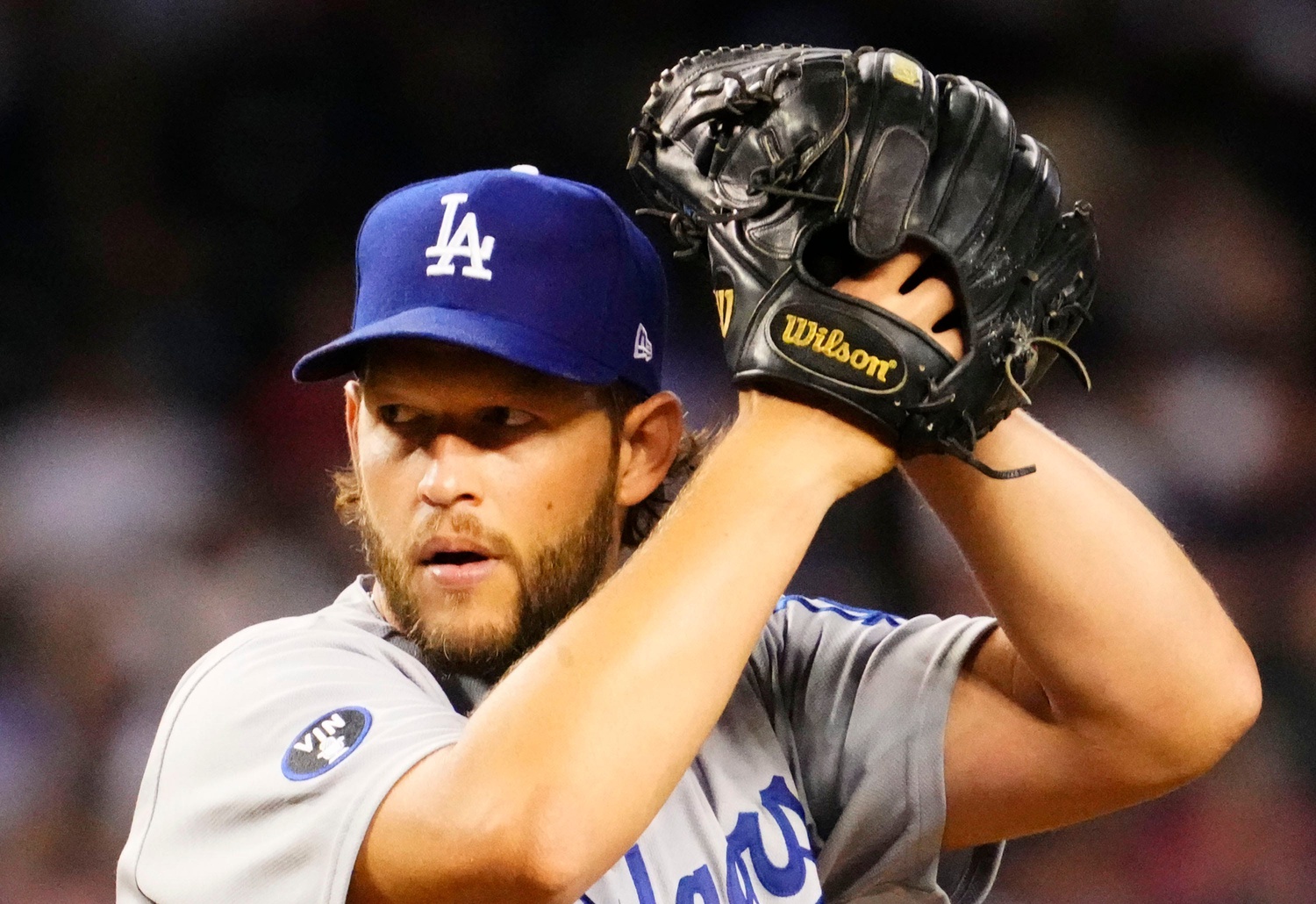 Dodgers Team News
Dodgers: Clayton Kershaw's Longevity Receives Praise from MLB's Elite Pitchers
When it's all said and done, Clayton Kershaw will go down as one of the greatest pitchers the game has ever seen. A nine time All-Star, three time Cy Young Award winner, NL MVP, and best of all, a World Series champion will be what Kershaw will be remembered as once he chooses to retire. 
With a 2.49 career ERA, it's hard to find many flaws in Kershaws game. Even in the midst of a historic Dodgers season with the team sitting at 101 wins, Kershaw still managed to sit at a 2.44 ERA in 18 starts and make the All-Star team at 34 years old. Following last night's start, his ERA now sits at 2.39 over 19 starts this season.
Such accomplishments attract the MLB's elite that include former teammates Max Scherzer and Zach Greinke and veteran Gerrit Cole. The four pitchers combine for 19 All-Star appearances and seven Cy Young Awards, with Greinke still being impressed even as an opponent on the Diamondbacks despite confusion of how guys aren't able to hit off Kershaw.
"To me, like, how do guys not hit that? When I got to face him more consistently [when I moved to the Arizona Diamondbacks], you would see that a good pitch is a good pitch. If someone has a really good pitch, even if you're looking for it, it's not easy to hit."
The New York pitchers of Scherzer, who was also able to see him first hand, and Cole have nothing but the utmost respect for a guy like Kershaw. An all-time pitcher who has been at the top of his game for 14 seasons. 
"He doesn't need velo. He doesn't need anything. He just needs precision," New York Mets ace Scherzer, another one of Kershaw's former teammates, said. "His command is remarkable," Cole, ace of the New York Yankees, added. 
Kershaw continues to command respect from his peers as he leads the Dodgers in hopes of his second World Series ring. The presence alone rings volumes throughout the organization as Kershaw continues to deliver and inspire the next generation of great pitchers once he's finally done.