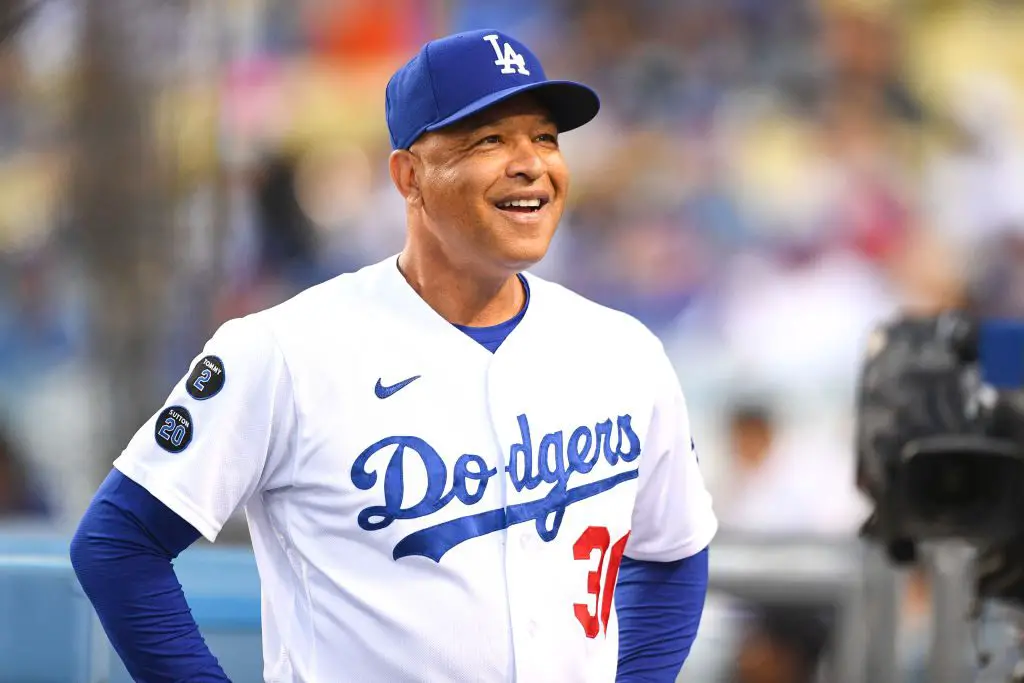 Dodgers Team News
Dodgers: Dave Roberts Recalls Apologizing To His Team for a Pitching Decision
From our couches, it's easy to make the right call in our own minds while watching pro sports on TV. As Dodgers fans know, we get many an opportunity to scratch our heads and scream at the television or laptop or tablet over questionable moves or decisions during the course of a 162 game season plus playoffs.
Certainly, it's also easy to imagine players on the field at times sharing the same sentiment.
With that in mind, Dodgers skipper Dave Roberts was recently on the "Talkin Shop with Coach Ballgame and Coach (Chad) Chop" podcast. He was asked whether he ever had to apologize to a player. He one-upped the answer by telling a story where he apologized to the whole team.
"It was a game at home and it was a tie ball game. The book, the baseball book, says that you bring in your closer and our closer at the time was Kenley Jansen. I decided to go with another reliever to save Kenley for a different part of the lineup. We lost the game so I brought everyone in the clubhouse."
Dave says he didn't want to escape accountability or blame anyone else.
"I said the game was on me. I made a decision that I felt was the best chance for us to win and that loss is on me. Then I gave the reason why I did it because I believe in the player that I put in at in the top of the ninth. If things don't make sense and they don't work out, you better be ready to be accountable to the players."
Dave The Players Manager
This story is being told from Roberts' perspective of course, but it's safe to say most Dodger fans would believe it. For all the criticisms of Roberts' in-game choices during his tenure, not a soul in the world doubts his ability as a leader of players. Doc can hold a clubhouse together. He has the skill to lead a team as one cohesive unit. Players who have played for Dave never have a negative thing to say about him.
This story is particularly intriguing given the number of times late-game pitching decisions have been questioned by the media and Dodger fans at large. Still, Roberts has led the Dodgers to a World Series title. Not a single Dodger fan will soon forget that.
NEXT: Dodgers Offer to Max Scherzer Revealed, Exploring Options to Replace Mad Max