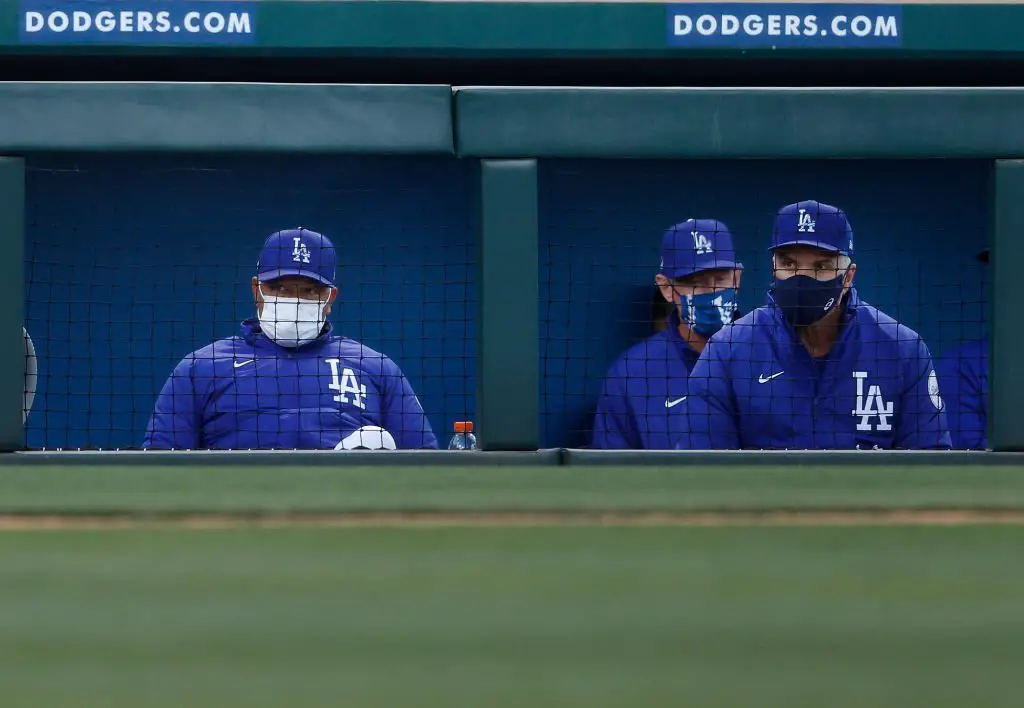 Dodgers Team News
Dodgers Deciding On Last Bench Spot and Final Bullpen Piece for Opening Day
The excitement of a new season builds with each passing Cactus League game. And with just one left for the Dodgers, players and coaches are anxious to get it over with and get into the season. After all, this is the first time in a long time we get to start the season as the defending champions. 
But before we can get there, the Dodgers have a few roster decisions to make. When asked what was left to decide on, Dave Roberts clarified that there were two more spots he was looking to fill. One is in the bullpen, and it sounds like the other is on the bench. 
The Dodgers made things official with Jimmy Nelson this week by adding him to the 40-man roster. Doc also clarified that he would not be in the starting rotation to start the season. So with Joe Kelly and Brusdar Graterol likely not being ready by Opening Day, that leads to a lot of questions. 
Roberts confirmed that the Dodgers would go with 13 position players and 13 pitchers to start the year. That probably means that some combination of Dustin May, Tony Gonsolin, and David Price will end up in the bullpen. One of those guys will also be the final starting pitcher in the rotation. 
In terms of position players, Doc deciding on one more seems to be a little odd. The Dodgers essentially have 13 guys that are a lock for Opening Day barring any injuries. So either that means they're considering an Injured List stint for Edwin Rios or the team might option someone. The question then becomes who would replace him.
Dodgers Opening Day Roster Predictions: Building the Lineup and the Bench