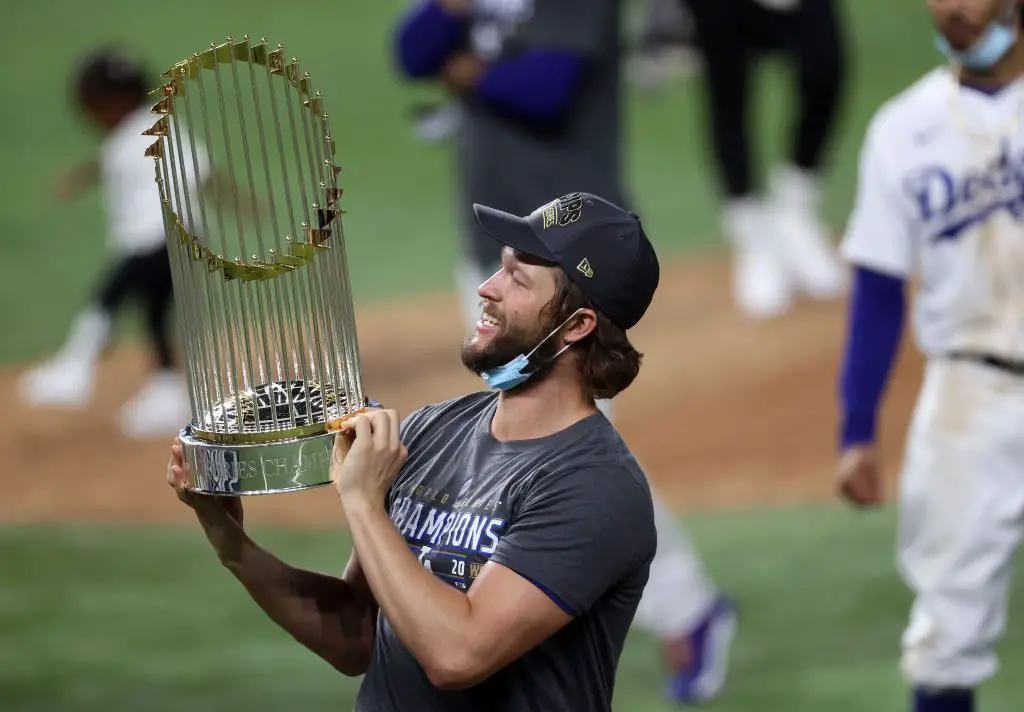 Dodgers Team News
Dodgers Enter Opening Day With World Series Odds Slightly in Their Favor
Today is Opening Day for the Dodgers and the rest of baseball. The first game of the season represents so many hopes and dreams for fans and for players. For a brief couple of hours, every team has the same record and the same opportunity to reach the mountaintop.
The Dodgers enter the season as the favorites to win the World Series. Even before the latest Vegas odds were released, any baseball fan could have predicted that. But Vegas did not give them quite the advantage that fans in Los Angeles were hoping for.
The Dodgers come in at +350 to win the whole thing, according to BetMGM, via The Athletic. They also placed the Yankees just behind LA at +550 to win it all. The White Sox and Padres follow closely at +900 in their favor. 
Searching for the first back-to-back title since the Yankees did it 20 years ago, the Dodgers are in great shape. They added in the reigning NL Cy Young winner in Trevor Bauer and actually found a way to become even better than 2020. They've won 7 consecutive division titles with no signs of slowing down. 
In terms of season awards, the Dodgers also have a few guys with good odds to take home some hardware. Mookie Betts is the favorite to win the National League MVP award tied with the Nationals' Juan Soto. 
It's a long year, and so much can happen in 162 games. But if any team this decade is going to win back-to-back championships this decade, the Dodgers are a safe bet. 
Dodgers: Trevor Bauer Partners With Budweiser For First Pitch Contest