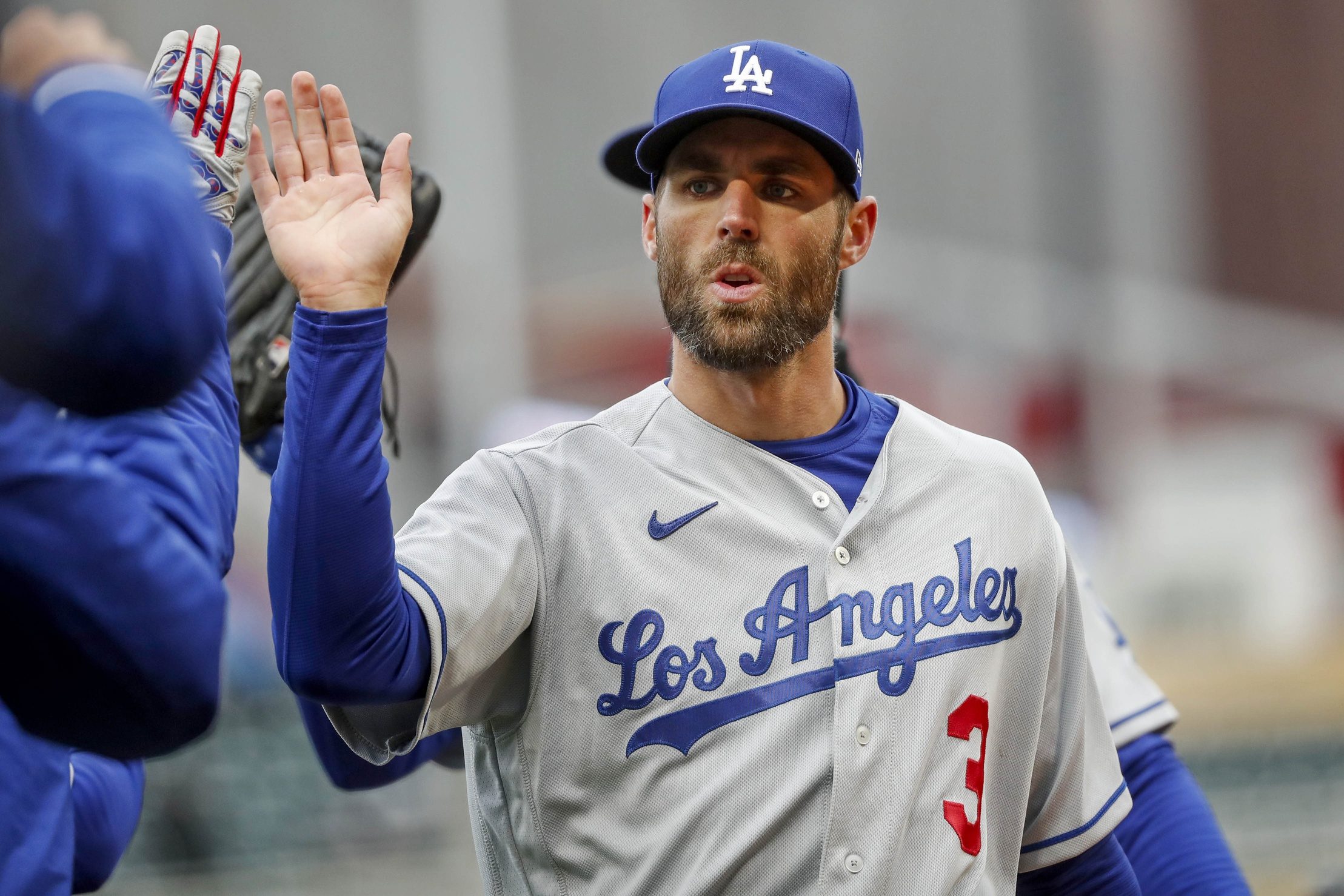 Dodgers Team News
Dodgers Injury Update: Chris Taylor Ready for the Next Step in His Recovery
The Dodgers have been on a tear in the month of July. LA entered Saturday's game against the Giants at Dodger Stadium with a 15-2 record and a 10.5 game lead in the NL West over the San Diego Padres. LA has done it all without a lineup linchpin in Chris Taylor.
Taylor was placed on the injured list on July 6th after a CT scan revealed a foot fracture. CT3 suffered the injury during a weekend series against the Padres. He tried to play through it, but once the scan came back positive for a fracture, LA had no choice but to shut him down.
According to AM570's David Vassegh, Chris Taylor is scheduled to start a rehab assignment next week. The Orange County Register's J.P. Hoornstra added that CT3 still hasn't been cleared to run, but was spotted doing cardio on the team's Alter-G machine. 
Although Taylor struggled in the month of June (.648 OPS), he's still a key piece of the lineup. His ability to play a variety of outfield positions provides the Dodgers with ever-valuable roster flexibility.
Considering that Taylor was fourth in strikeout rate in the month of June (35.4%), the injury could be a blessing in disguise. CT3 rarely gets, or asks for, a day off, and some time off the field could help he reset his hitting mechanics.
Assuming he continues to trend up, he could be back sometime in August.
Have you subscribed to our YouTube Channel yet? Subscribe and hit that notification bell to stay up to date on all the latest Dodgers news, rumors, interviews, live streams, and more!
Dodgers: Dave Roberts Catches SF Giants 1st Base Coach Sneaky Tactics