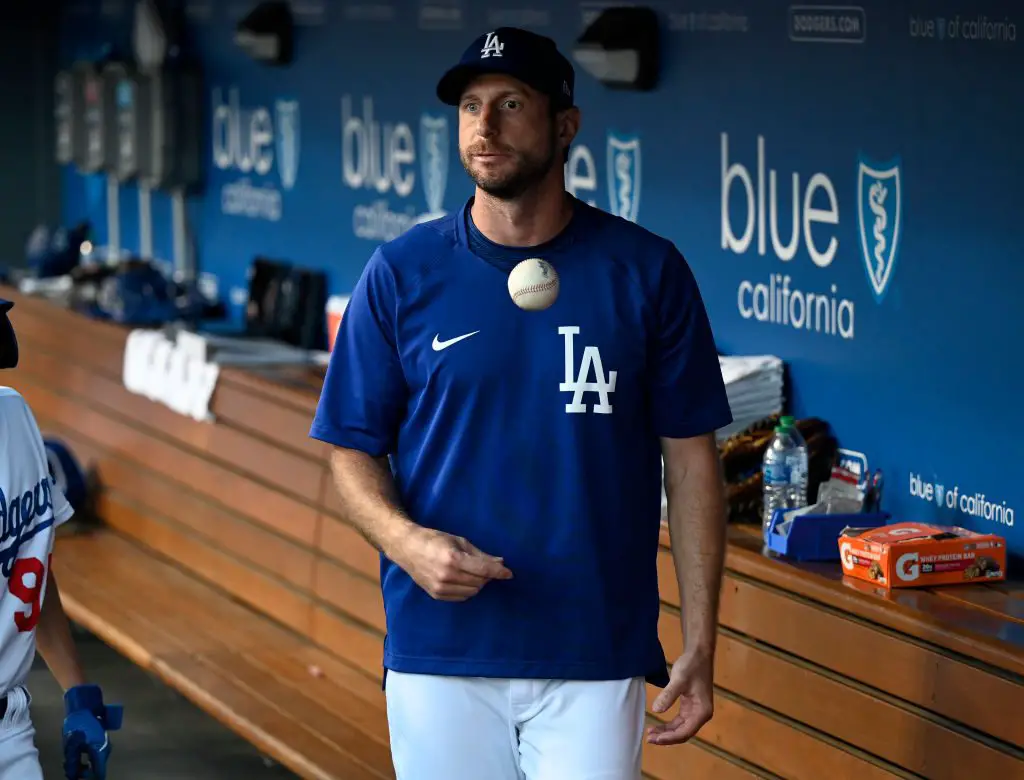 Dodgers Team News
Dodgers: Max Scherzer Says Owners' 'Intent to Win' a Core Issue for New CBA
Major League Baseball is in the midst of a lockout that doesn't seem to be ending anytime soon. In fact, recent reports state that the MLBPA and MLB have yet to even schedule a meeting in 2022 to discuss a new CBA.
Apparently, it's not going to be a happy new year.
There's a host of issues that the two sides strongly disagree on. According to Scherzer, the MLBPA contends that owners are intentionally not fielding competitive teams – among other issues.
Revenue Over Results?
As one could imagine, the ultra-competitive Max Scherzer isn't exactly a big fan of tanking. Scherzer is also a member of the MLBPA's eight-player executive subcommittee.
In an interview with the LA Times Jorge Castillo, Scherzer sounded off on the notion that MLB owners are solely focused on revenue and not trying to win games. The MLBPA is hoping to address that during the negotiations.
"This negotiation is about the integrity of the game from our eyes. We feel as players that too many teams have gone into a season without any intent to win during this past CBA. Even though that can be a strategy to win in future years, we've seen both small-market and large-market clubs embrace tanking, and that cannot be the optimal strategy for the owners."
MLB Lockout Update: Why Players are MAD at MLB Owners/Rob Manfred, Could Dodgers Season Be Delayed?
Scherzer on MLB Service Time Manipulation
Scherzer also condemned service time manipulation as a tool to maintain financial control over younger players.
"Additionally, when you have that tanking component in there, it also leads to service-time manipulation. It's changing free agency from what it was supposed to be. Free agency's supposed to be six years, and they're manipulating it into seven years and that's not OK in our book."
There's a lot of uncertainty when it comes to the MLB and the MLBPA agreeing to a new CBA.
One thing is clear though, it's going to be a long winter.
NEXT: Max Scherzer Worried About 'Jeopardizing' His Career in Potential NLCS Game 6 Start